Storm causes havoc across the country
Friday's strong winds caused (minor) damage across the country as trees were uprooted or electricity wires snapped. In Zaventem, the tents for the Christmas market almost collapsed. The central town square was closed for safety reasons.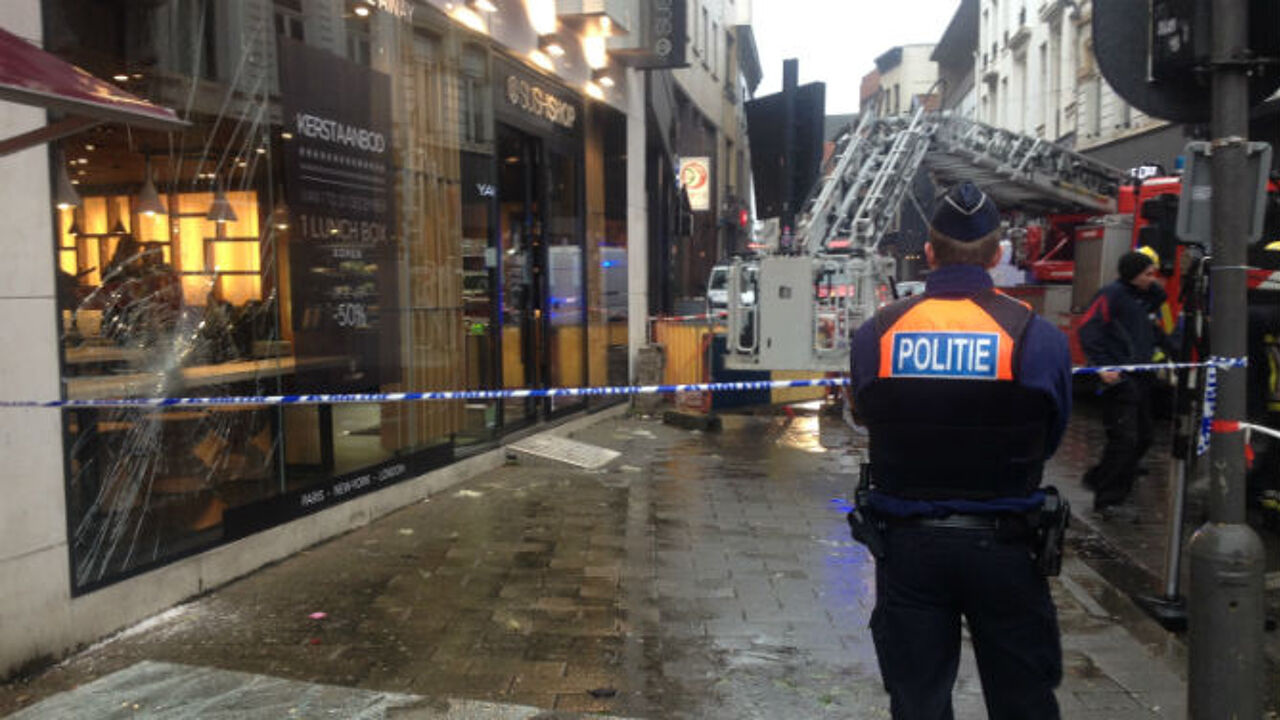 The first damage reports came from the Eeklo region in East Flanders. Fire services in nearby Zomergem received calls for uprooted trees. Most problems involved trees, damage to houses as roof tiles were lifted, and overhead electricity cables that came down.
The local authorities at the town of Zaventem, near Brussels Airport, decided to close the Christmas market at the central Kerkplein (the central square in front of the church) as the tents were in danger of collapsing. The market will be reinstalled during the course of the afternoon though.
In Limburg province some houses were without electricity. In Paal, near Beringen, a building crane collapsed, but nobody got injured. Dozens of calls were also received by the Antwerp fire services. The Kammenstraat (picture) was closed after a window fell from the first floor, above a sushi bar. The bar's front window was smashed as a result.
Havoc was reported across Belgium as strong westerly winds swept over the country. The wind should ease during the course of the evening, with better weather coming up during the weekend (drier and less windy).