Will the supermarkets be open on Monday?
Many big industrial businesses will probably be at a standstill on Monday as industrial workers join the union protest against the austerity programmes that are being introduced by Belgium's centre right administrations. Supermarkets too could be badly hit.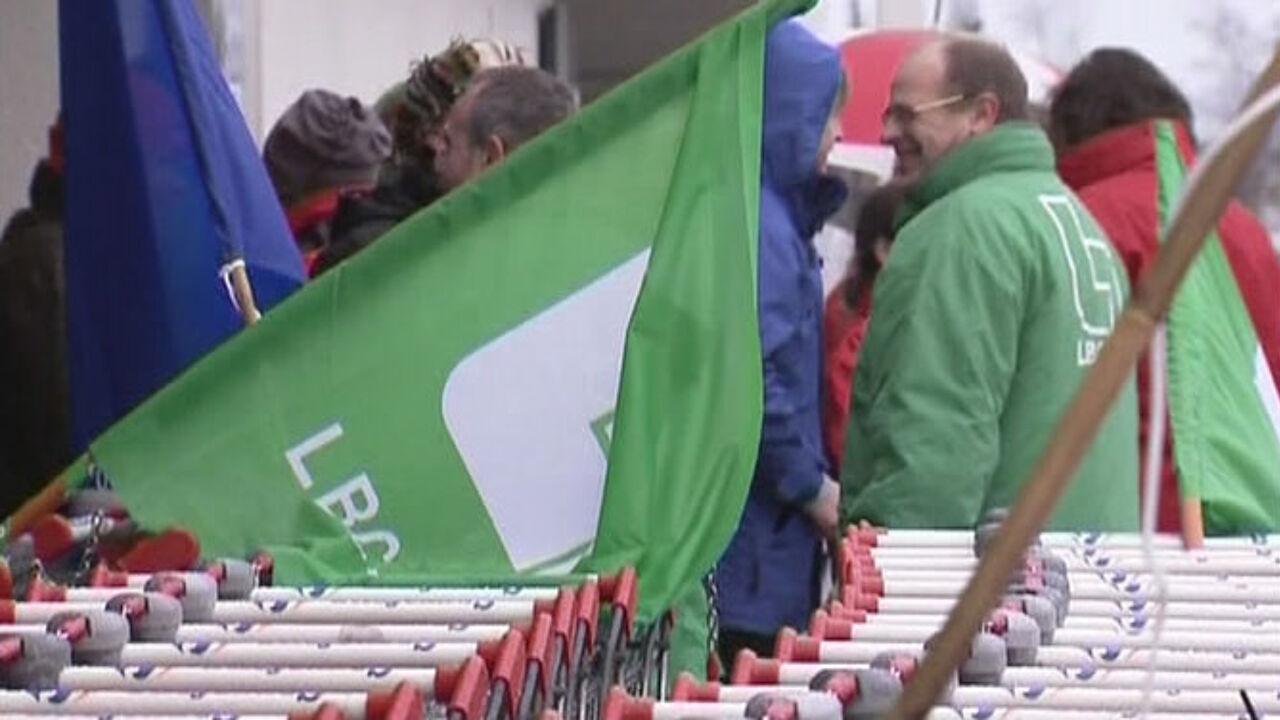 INDUSTRY
Metal-processing companies, textiles and food producers, all are expected to be hit by Monday's general strike. The three main unions, the socialist, Christian democrat and liberal, will be picketing industrial sites and speak of great enthusiasm for the protest among their rank and file.
SMEs
Belgium's small and medium-sized business will be less affected as here there is a greater willingness to turn up for work on strike days and the unions' organisation is less developed.
Striking workers are expected to blockade industrial zones in Brussels, Wallonia, but also in usually less militant Flanders. There is evidence that the unions are organising blockades in Flemish Brabant and in Limburg.
SUPERMARKETS
Disruption at supermarkets will probably be worse than on earlier provincial strike days. The unions expect big hypermarkets including Carrefour, Brico, Ikea and Makro to stay closed. Stores operated under a franchise by independents should not be hit.
BANKS
The unions intend to picket the headquarters of the big Belgian banks: BNP Paribas Fortis, Belfius, KBC and ING. The impact on the high street is harder to call.