Ghent hostage taking: 3 men detained
Three men have been detained by police after a hostage-taking in the East Flemish city of Ghent. The three were taken away from a building near to the city's Dampoort railway station with their hands in the air. Early on Monday morning four armed men had entered the block of flats. The police cordoned of the area. Local residents have been asked to remain inside their homes.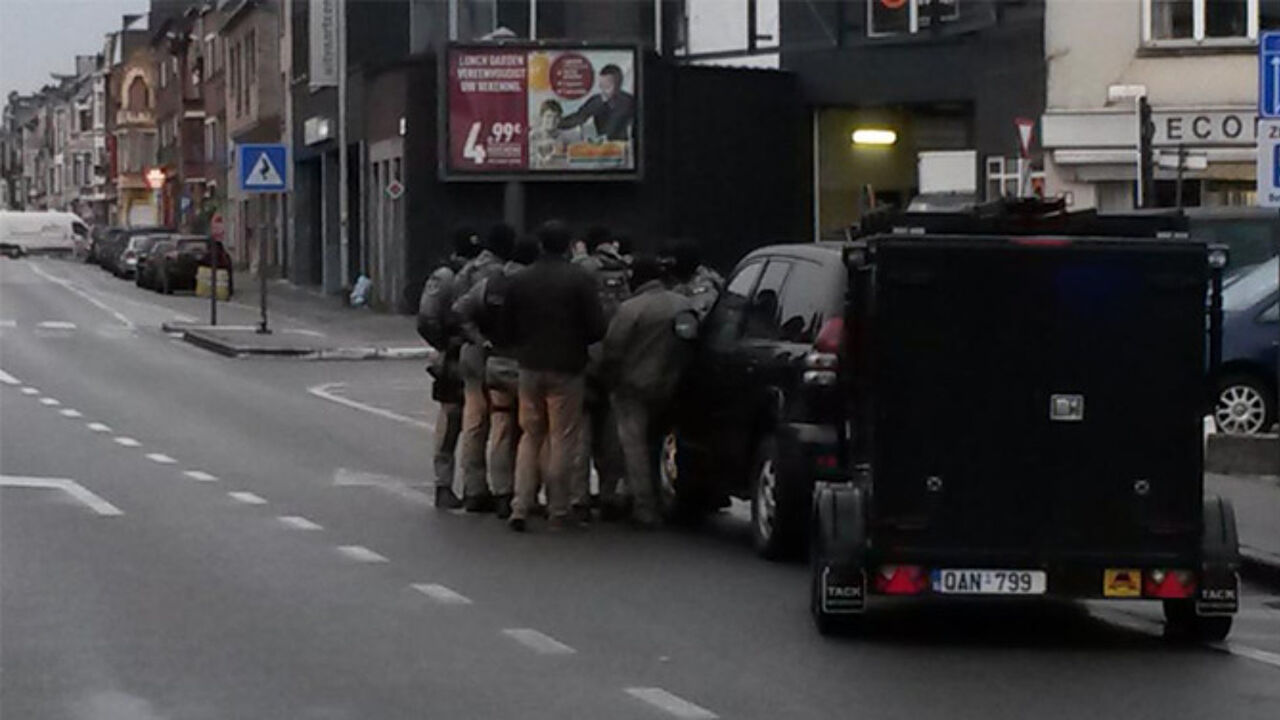 On Monday morning, the police spokesman Filip Rasschaert told the VRT that "At this moment in time an area has been cordoned off. The Judicial Police is currently gathering information and the special intervention team is preparing a raid."
The raid started around lunchtime and ended at around 1:30pm.
"Nothing points to terrorism"
The Judicial Authorities said that one person was being held. There is nothing that points to the hostage-taking being linked to terrorism or IS.
The East Flemish Judicial Authorities' spokeswoman Annemie Serlippens told the VRT that "It is not similar in nature to the events in Sydney".
The hostage taking has attracted attention from the international media with the press agency AP and the Wall Street Journal having contacted the East Flemish Judicial Authorities about the hostage-taking.
In October it was discovered that a man found to be hiding on the upper floor of a block of flats on the Charles de Kerchovelaan in Ghent had been part of a three-man gang that had been involved in a hostage-taking the previous day. The gang's victim was someone that owed them money.
The closure of the Pilorijnstraat has caused considerable problems for traffic in the area.