Police work-to-rule leads to heated exchange!
Police officers across Belgium staged a work-to-rule on Tuesday in pursuit of a more advantageous retirement settlement. In many places like here in central Brussels drivers were subjected to a very precise inspection of their vehicle documents. However, not everybody could appreciate this action that came one day after Belgium's general strike.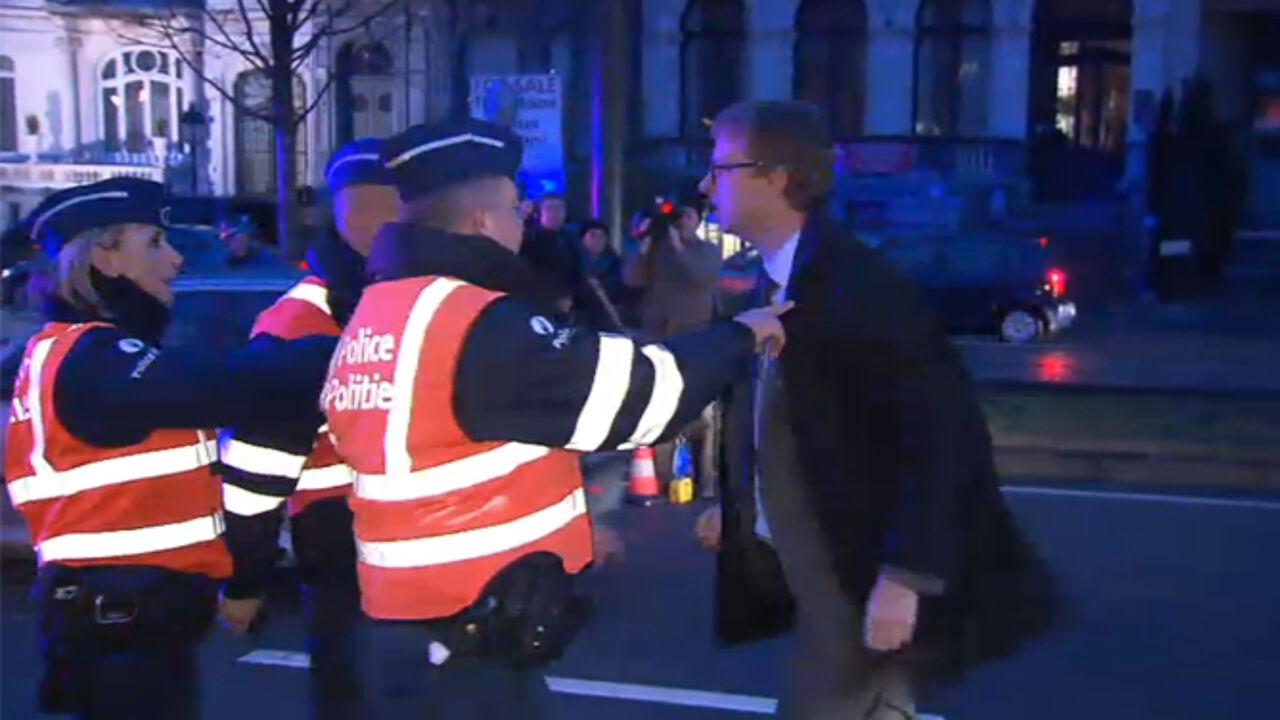 One driver got very worked up and confronted police officers and attempted to take photos. He also insisted that he was an acquaintance of Home Minister Jan Jambon! When challenged he refused to hand over his ID as required by Belgian law and ended up in a police car!
Fortunately a team working for the News Service of the Flemish independent broadcaster VTM was on hand to record this footage.