Unions give Belgium a breather
Industrial peace is set to reign for a month in Belgium now that the unions have announced a moratorium on protest actions against the governments' austerity plans. On 13 January the leadership of the socialist union ABVV will convene to decide whether or not to take any further action. The Christian union ACV too will abstain from protests until this date. The unions want to give the government a breather and time to come back with 'a signal' following Monday's general strike.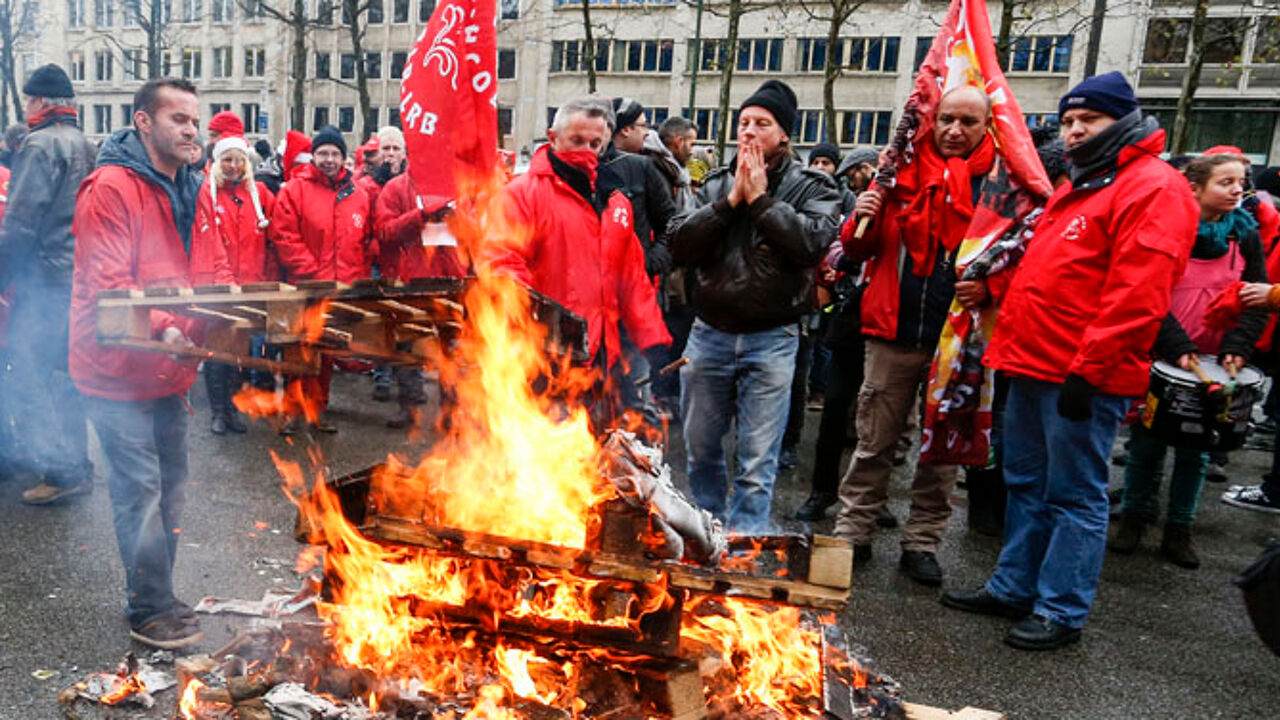 A spokesman for the socialist union Jef Maes told the Belgian press agency Belga: "We're giving the government a month to take steps in the right direction. On 13 January we will consider whether or not headway has been made and decide whether or not further action is needed."
The union's Jef Maes acknowledges that there are various possible forms of protest: "We don't have to strike. There could be limited stoppages or we could organise information campaigns. But I'm not ruling out strike action."
The unions expect the government to budge: "We are waiting for an opening. We want the austerity effort to be divided up fairly. Talks are needed about end-of-career schemes. Cuts in the public sector need to be discussed too."
The socialist union is not optimistic: "All we hear is that what's been decided, will be implemented. We didn't take to the streets for people to have to work longer."
The Christian union ACV doesn't want to be pinned down by a particular date. ACV's David Vanbellinghen:"The decision will be taken at the beginning of January. We always said we would give the government several weeks to come back to us with a sign."
The union stresses that it is part of a 'front' with the ABVV and any decision will be taken together.