Belgian Premier attacked with mayo and chips
Two activists belonging to the organisation Lilith, formerly known as Femen, attacked the Belgian Prime Minister, Charles Michel, with French fries and mayonnaise on Monday morning. The activists were protesting against the cuts.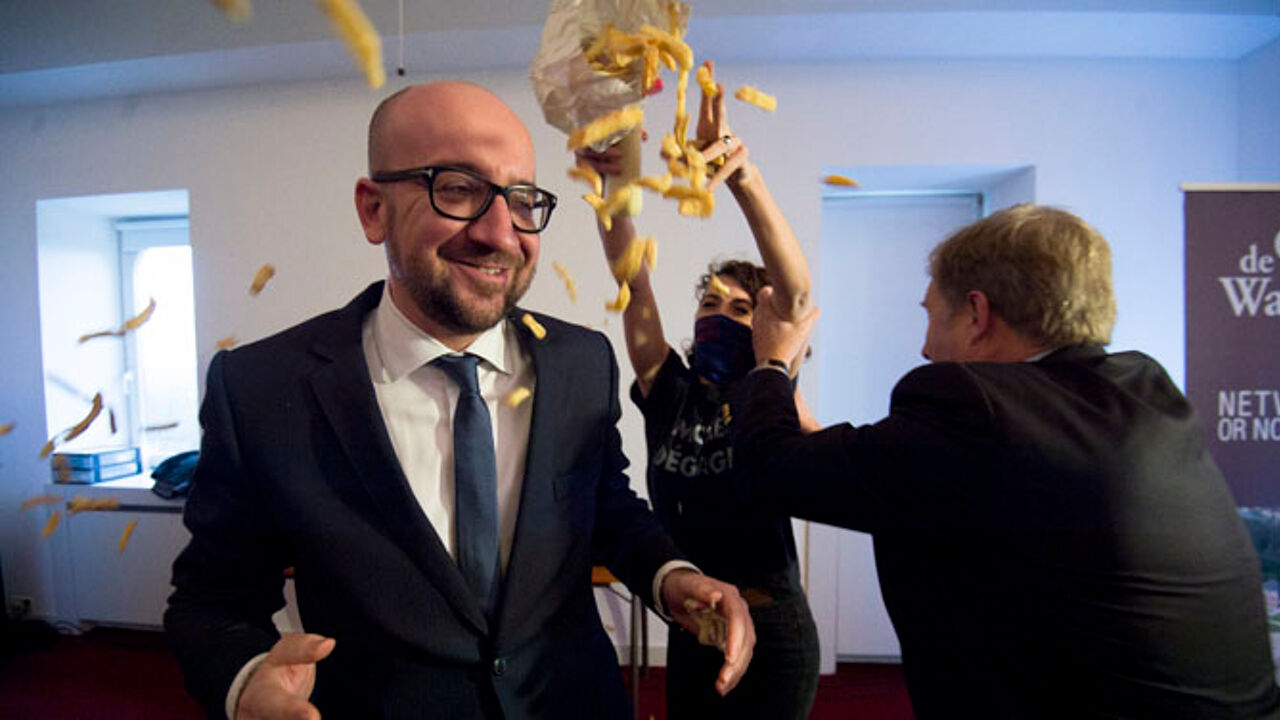 A packet of chips was first thrown over the prime minister and was immediately followed by several squirts of mayo.
The incident happened as Mr Michel was addressing Walloon businessmen in Namur. The prime minister seemed to take the incident in his stride, he broke off his address and changed suit.
Spokesman Barend Leyts explained that the premier always travelled with a clean shirt and tie. Police expelled the two women activists, who were partially masked, from the hall.
Mr Michel responded to the attack with good humour. When he came back after changing his clothes, he said "I have to apologise here, I may smell a little bit of mayonaise." The PM will not be filing a complaint against the women.