Brussels Airport sets another record
Time for some celebrations at Brussels Airport in Zaventem, as the airport is boasting a record number of passengers this year: over 21.6 million. The previous year record went back 14 years to 2000, and was set at 21,637,003. This mark was broken this morning, with still 9 days to go this year.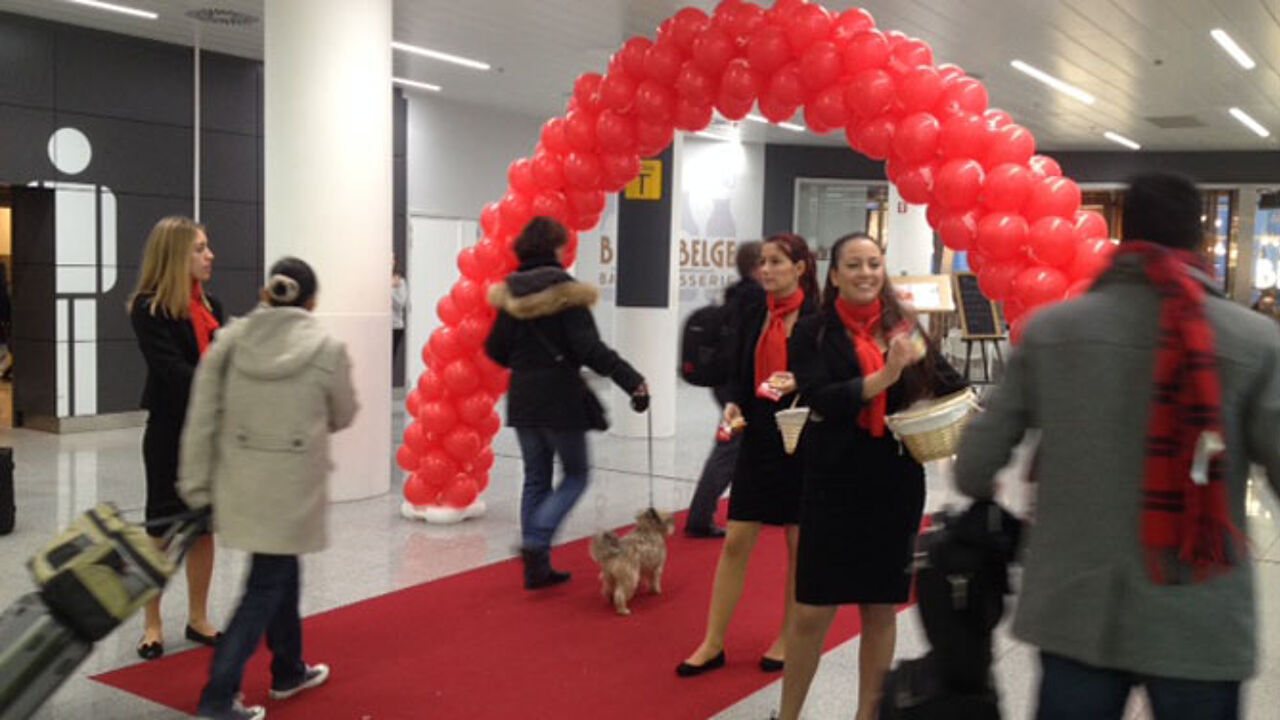 For the occasion, passengers walk under an arch of red balloons and get candies. The federal Mobility Minister Jacqueline Galant (Francophone liberal) and Brussels Airport CEO Arnaud Feist made a showing at the airport to thank passengers personally and shake hands.
The previous mark was set in 2000. Due to a number of setbacks, it took 14 years to break it. "The bankruptcy of our national airline Sabena - at the end of 2001, red. - heralded difficult times for us. We have been working hard to redevelop our European and international networks over the past years though", explains Feist.
The airport received 19.13 million passengers last year. The steady growth this year is due to some low-cost carriers such as Ryanair and Vueling, with other companies extending their schedules.The latest record applies to figures for a whole year, and comes after previous records for summer holidays or other specific (smaller) periods. The new passenger record does not imply more flights: there are, on average, more people on each flight.