This time, a happy Christmas in Bruges
It was a happy (early) Christmas for FC Bruges fans, as their team thrashed KRC Genk from Limburg in Sunday's classic. The result leaves Bruges in the driving seat as the football league leaders with a 4 point bonus on defending champions Anderlecht. This is after 20 of 30 days of play, ahead of the season-ending play-offs.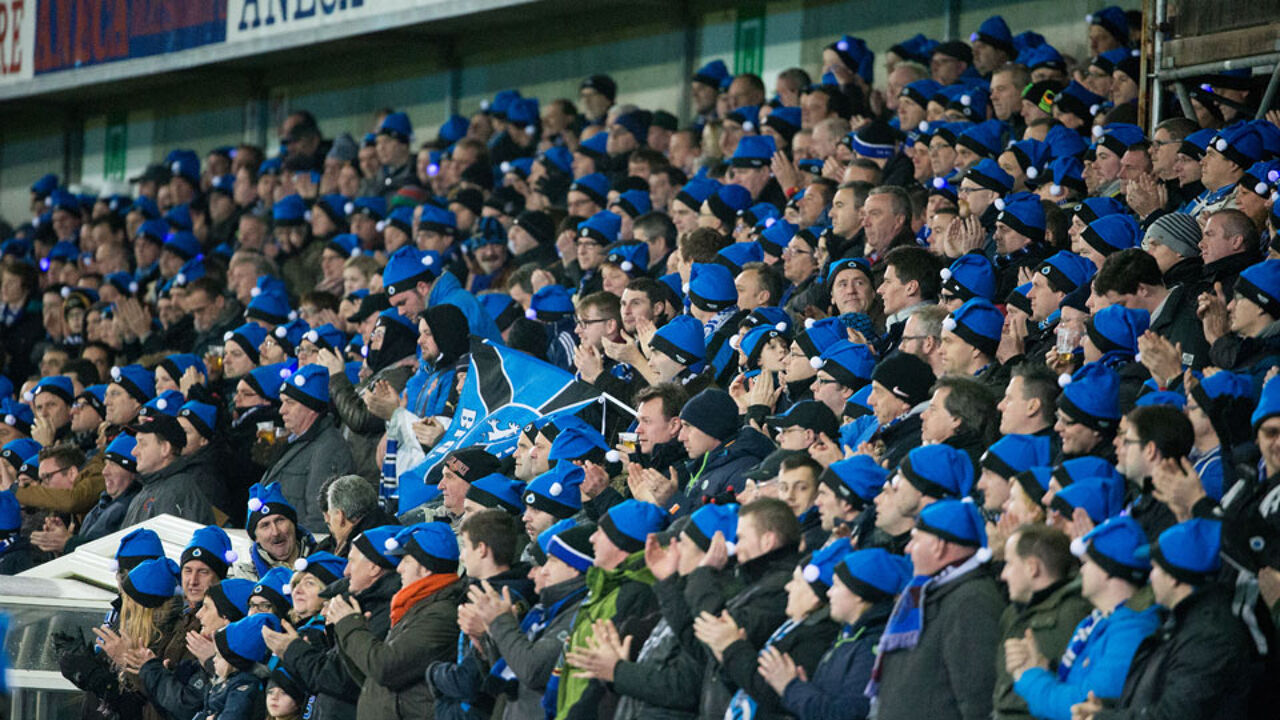 Last year's Christmas match had left Club Brugge fans with bad memories, as they were stunned by modest Waasland-Beveren at home. Bruges fans made a new effort to create a Christmas atmosphere this year, wearing Christmas caps and displaying Christmas lights. This time they could end the evening celebrating, as Bruges sent Genk back to Limburg 4-1.
This was despite 'Petit Pelé' Mboyo putting Genk ahead in the first half, but Bruges managed to equalise just before half-time and steamrolled through in the second, as Genk played a poor second half after a strong first one. Genk coach Alex McLeish of Scotland had the best defence before the match, but his team had to leave this honour to AA Gent after swallowing 4 goals.
Who stops KV Kortrijk?
In other action, Sporting Lokeren ran into yet another defeat, this time against in-form KV Kortrijk (1-2). Striker Ivan Santini sealed it for KV Kortrijk in the final minutes of the game.
Hull City killers Lokeren are now out of the top-6, while KV Kortrijk continue to surprise everyone. The West-Flemings are now serious candidates for the play-off 1 competition with the best 6 teams of the league.
Club Brugge are in first position with 41 points, followed by Anderlecht (37) and KV Kortrijk (34). KRC Genk (32), Charleroi and AA Gent (both 31) are just inside the top-6. However, Standard (30) and Lokeren (29) are hot on their heels.