Brussels Airport has received over 21.6 million passengers this year, making 2014 its best year ever. A lot of those travellers flew with low-cost carriers like Ryanair, EasyJet and Vueling, another big chunk of them chose Brussels Airlines because of their cheaper tickets this year. But let's not forget that the so-called Gulf carriers like Emirates, Qatar Airways and Etihad Airways are also doing fine in Brussels by moving a lot of tourists from Europe to Asia. Especially Etihad Airways is trying to lure more passengers to its aircraft by focusing on their luxurious service.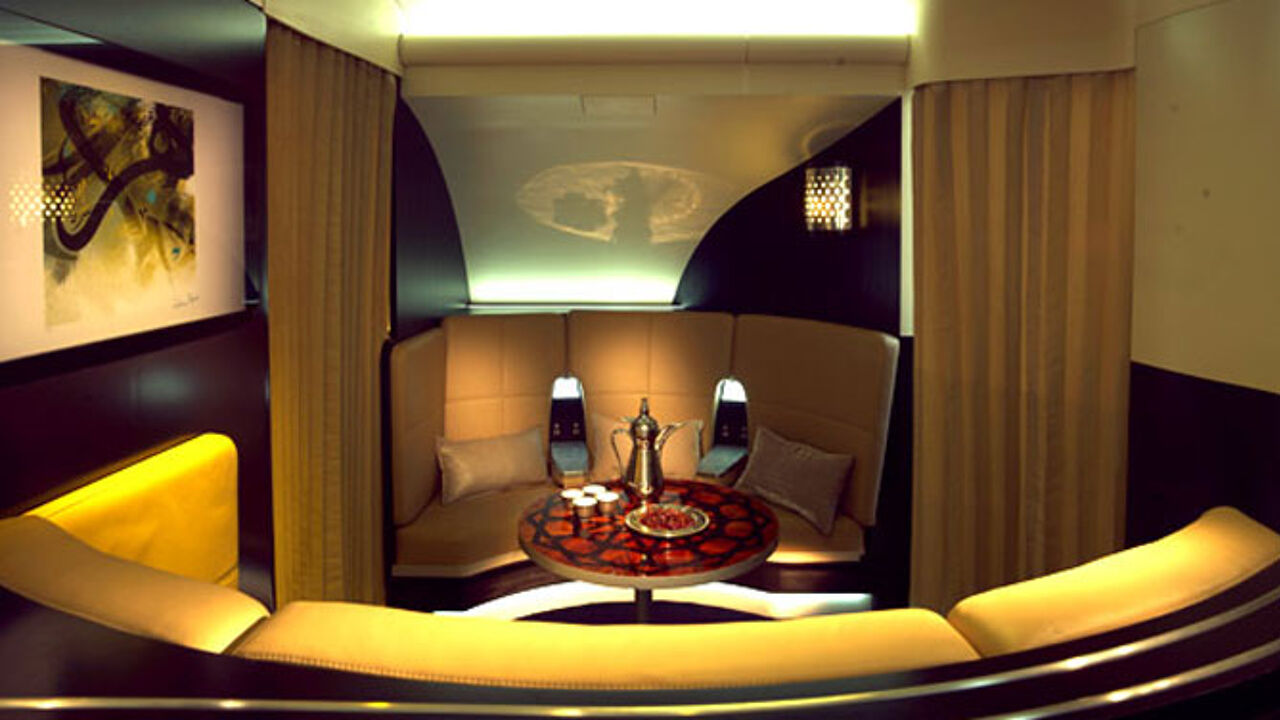 Etihad Airways is a fairly young airline, being launched in 2003 in Abu Dhabi by the rulers of the United Arab Emirates(U.A.E.). From the beginning, there was a rivalry with its neighbours from Dubai who back the airline Emirates. But whereas Emirates wants to be the biggest global airline, the ambition of Etihad is to provide the best and most luxurious air service in the world.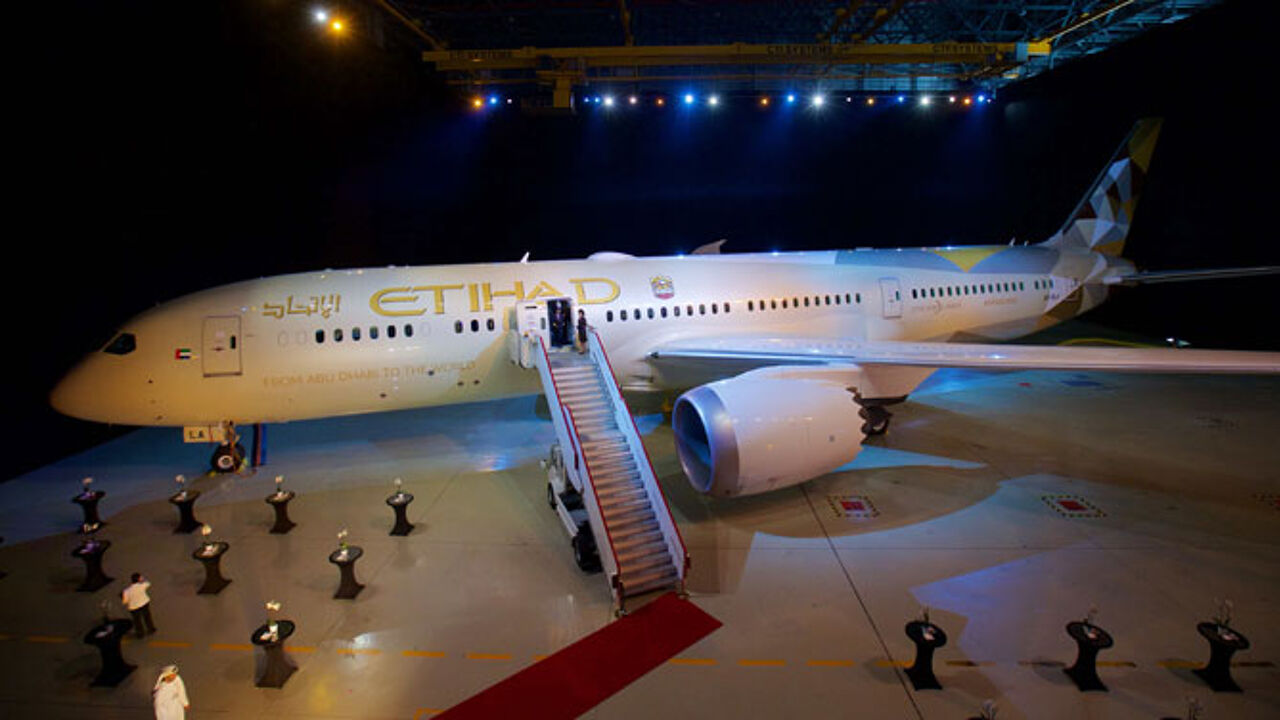 Spending big
Etihad is now spending big to build its brand awareness all over the world. In order to witness the arrival of not one, but two new flagship aircraft to its fleet, Etihad invited last week some 200 journalists to its home base Abu Dhabi.
Both aircraft, an Airbus Super Jumbo A380 and a Boeing 787 Dreamliner (photo above) will fly in distinctive new delivery colours and both boast very luxurious cabin designs. In total Etihad will order 71 Dreamliners and 9 Airbus A380; so a spectacular number of new aircraft is set to land on the shores of the Arab peninsula the coming years.
Especially the introduction of a sort of flying apartment on board of the Airbus A380, is taking commercial aviation to a next level. This apartment, by Etihad baptised as "The Residence", features a living room, a separate en suite shower room and a bedroom. On top of it, the Gulf carrier also introduces a dedicated "butler" to those Residence-passengers. One stretch from Abu Dhabi to London in this cabin will cost you roughly about 20,000 US Dollars, but no worries, the first bookings have already been made.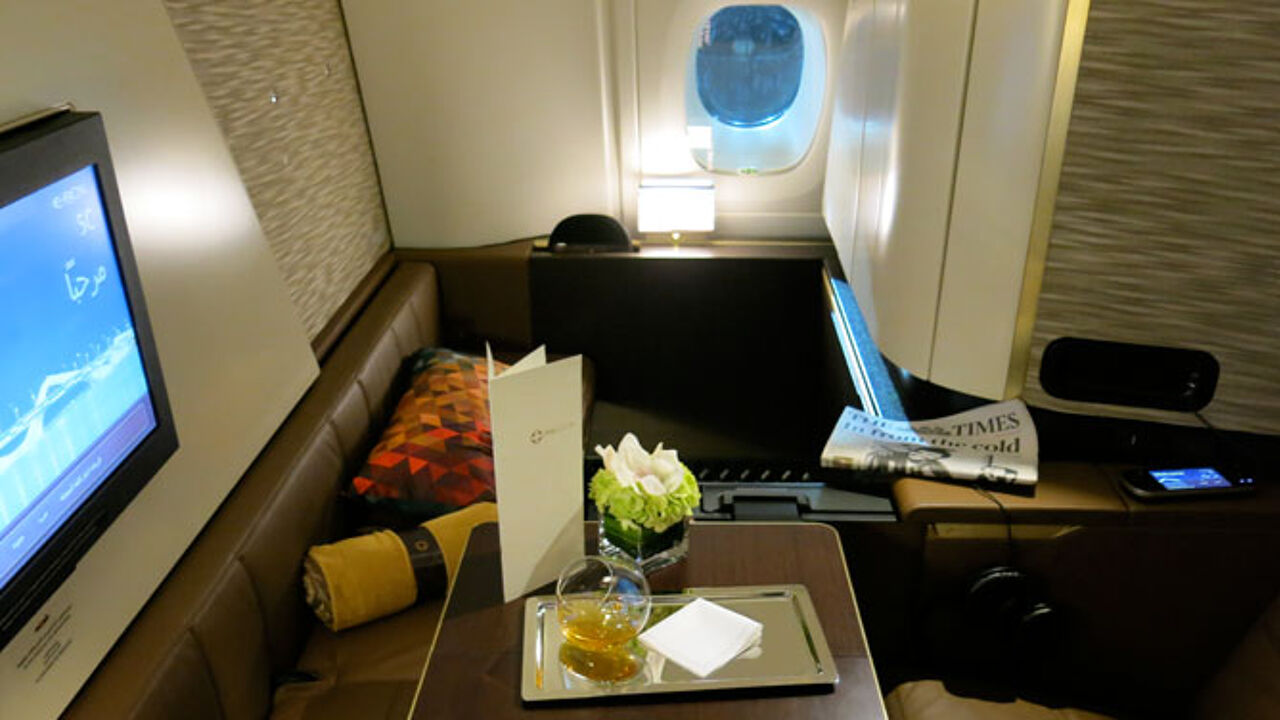 International crew
At the same moment of the launch of the new aircraft, Etihad also decided to rebrand its product. In a fashion show, 22 Etihad Airways cabin crew were showcasing a new uniform which has been designed by the Italian couturier Ettore Bilotta.
As Etihad wants to play a more active role worldwide, the airline is recruiting and training a very international staff. Etihad's CEO James Hogan isn't being modest about that: "We are reshaping the landscape of modern air travel in our own way, to have a cabin crew on board that can easily speak 9 to 10 different languages fluently."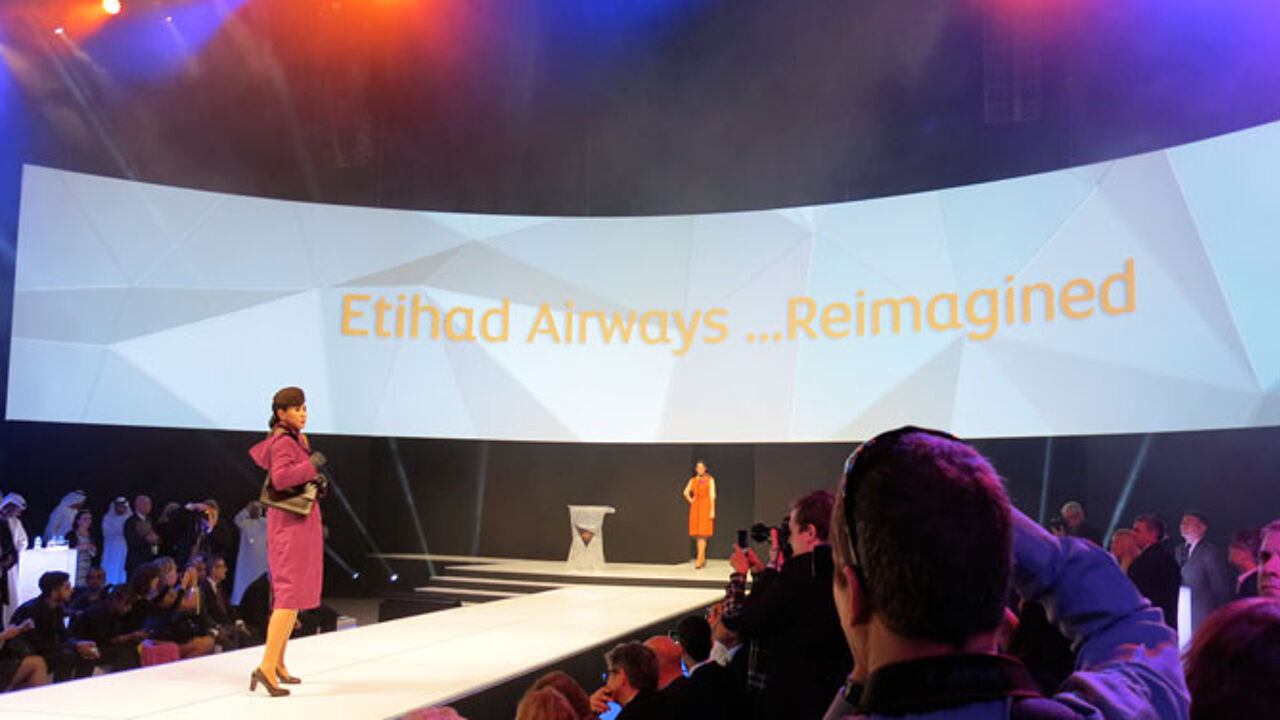 Follow the money
Still, a lot of competitors in the business are wondering where Etihad Airways finds so much money to buy a series of airplanes and attract so many staff. Of course, Etihad as other Gulf carriers, are backed by cash-rich governments.
Those countries are using airlines for economic development, but many European and US airlines are complaining about an uneven playing field. The Gulf carriers work very closely with their governments, sometimes sharing ownership with their home airports and most of the salaries of their staff are tax-free. Also their profit is tax-free whereas their fuel costs are very limited.
A very interesting detail about Etihad financing its new aircraft, is the role of state-owned banks and sharia-compliant facilities. This means that Etihad can lend money on very competitive pricing and terms, an advantage which most European airlines can only dream of. Unconfirmed sources also state that Etihad received more than 2.5 billion US Dollars as a starting capital of the Emir of Abu Dhabi. As on most of the financial details, nobody at Etihad was willing to comment on this.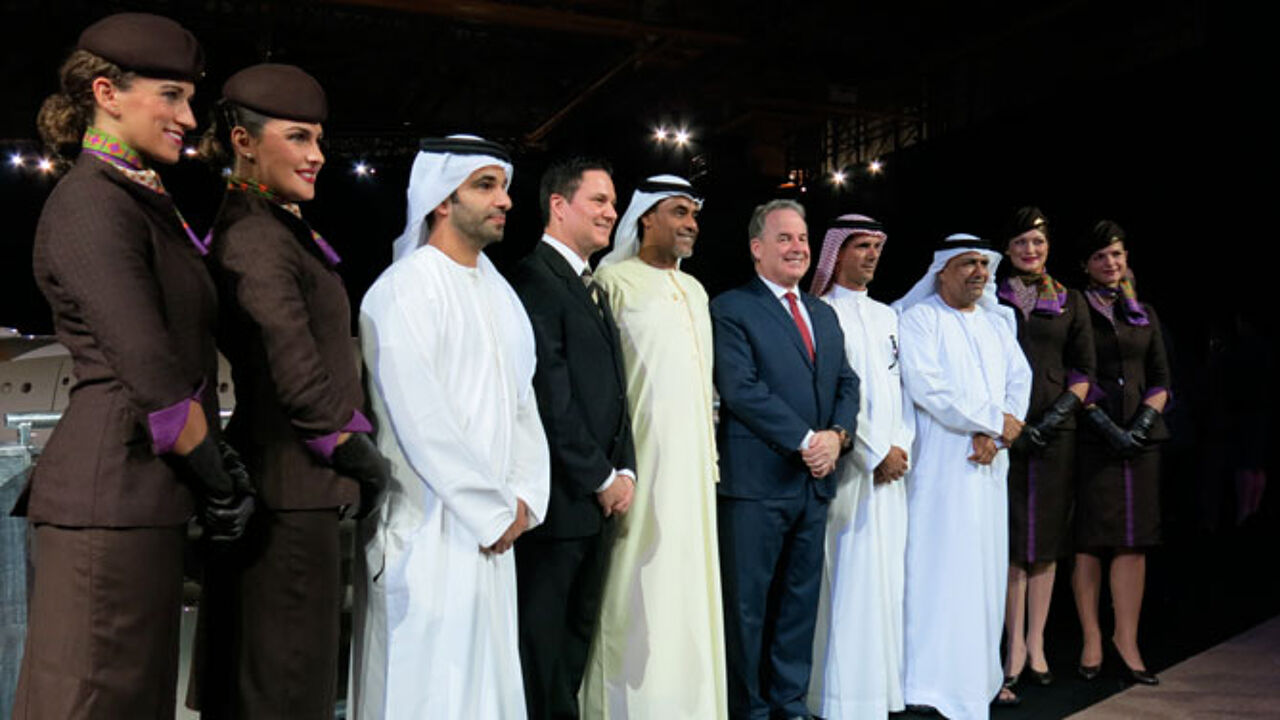 A new worldwide hub in the making
The government of the United Arab Emirates also wants to reshift air traffic from traditional global hubs like Singapore and Frankfurt to Abu Dhabi. In order to do so, Abu Dhabi has started to build a giant new airport terminal with innovative luxuries and much room to even expand.
The construction of the Midfield Terminal Complex must ensure a new gateway to Abu Dhabi which envisages more than 17 million passengers in 2017. So this new terminal (photo below: impression) will not only be the primary hub for airlines operating to and from Abu Dhabi, but also as the future home of Etihad Airways. The planned capacity of the facility is expected to reach 30 million passengers, just to give you an idea on how big the ambitions are. In this part of the world, the sky doesn't always seem to be the limit.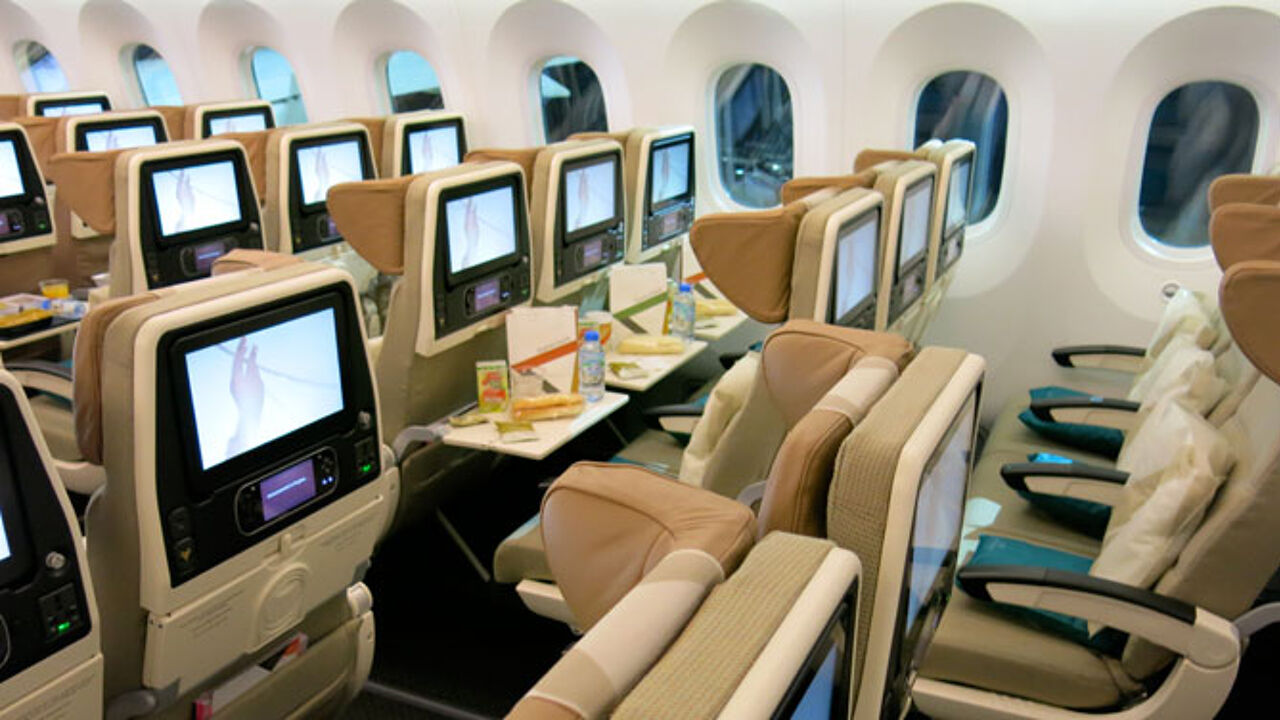 About the author
Steven Victor Decraene is a journalist for the VRT's current affairs in-depth TV programme TerZake and has been following the aviation industry for more than 15 years.