King Filip calls for positive attitude to free up energy
In his annual address to the people of Belgium on the occasion of Christmas King Filip spoke of the need to see things in a positive light as this released fresh energy and provided inspiration.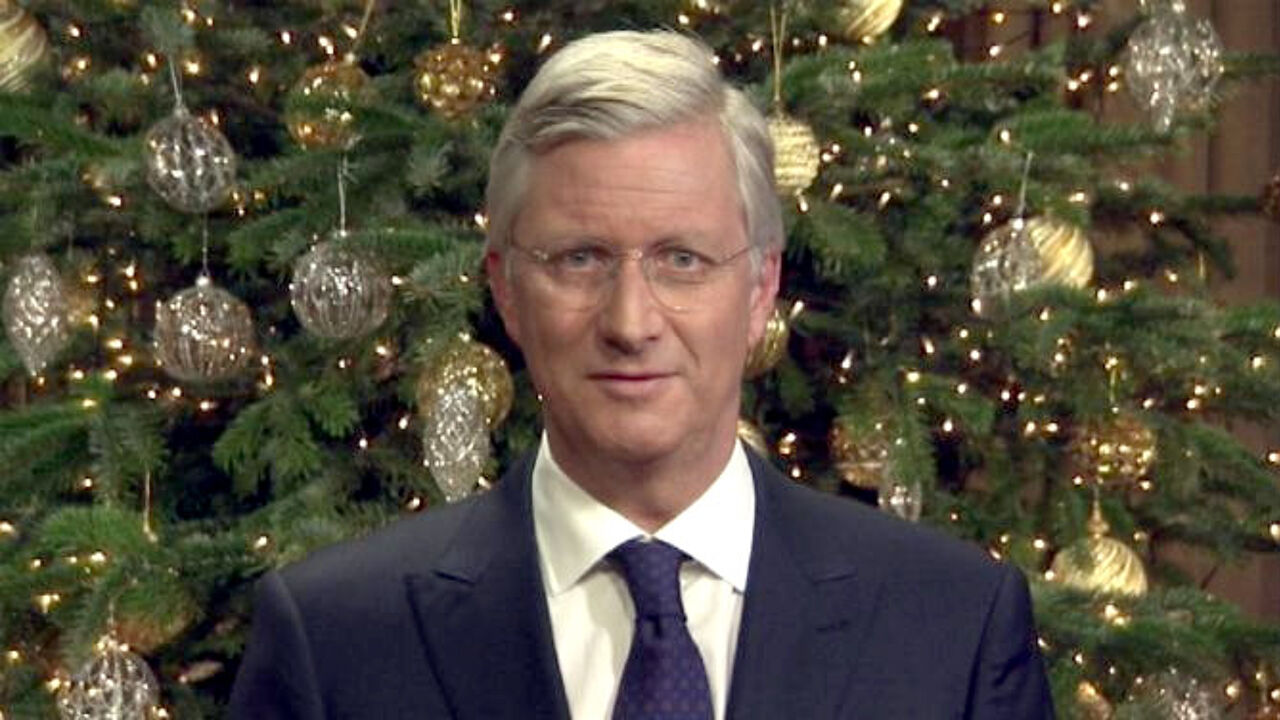 King Filip commenced his Christmas speech with a tribute to the Dowager Queen Fabiola, King Boudewijn's widow and the king's aunt, who died earlier this month. Though Spanish by birth King Filip said that by the side of King Boudewijn she had clasped Belgium in her heart.
"By using simple words and small gestures he possessed the gift of giving everybody she met hope. She gave the best of herself to help everybody who was having a bad time."
"Queen Fabiola's life was marked by hope and optimism. She presented us with a message of invaluable worth in a time often characterised by fear. Fear of the future, of failure and of the other."
King Filip also touched on the challenges facing our time:
"I understand the concern and despondency with regard to the gigantic challenges facing our generation: weak economic growth, rising poverty. Let us not be resigned. With a joint effort we can beat the crisis. Certain courage is needed to counter acidification of our society."
King Filip urged us all to see the world with new eyes:
"A positive attitude releases more energy and creativity, not only in ourselves but also in those that we approach. I'm thinking of the many people the Queen and I have met who despite failure or bad luck manage to find the strength for a fresh start. It's an attitude that leads to commitment. It's an attitude that inspires others. We become more complementary and it strengthens cohesion in society. It gives us a feeling of security, takes us out of our isolation, re-enforces ties between us and gives us the prospect of a future."
The King of the Belgians asked us to look around us:
"A lot of positive forces are at work in society. I'm thinking of the volunteers who help the young, the elderly, the ill and people who have fallen on hard times financially. I'm thinking of the solidarity that we show time and time again, our public services that are there for people on a daily basis, of the businesses and administrations that succeed in coupling efficiency with care for their staff members. Finally, I'm also thinking of the impressive power of innovation of our businesses and researchers. This power to innovate is an expression of an open and optimistic attitude."
King Filip concluded by asking us all to view ourselves and our surroundings with hopeful eyes this Christmas Eve and at the beginning of the New Year.
"Let's have an appetite for the future. This is the wish of the Queen and I to you and to everybody you hold dear."