Accidents galore: tram derails in Antwerp
Black ice turned Flemish roads into ice rinks and made driving conditions particularly perilous in many parts of Flanders this morning. The conditions led to a raft of road accidents.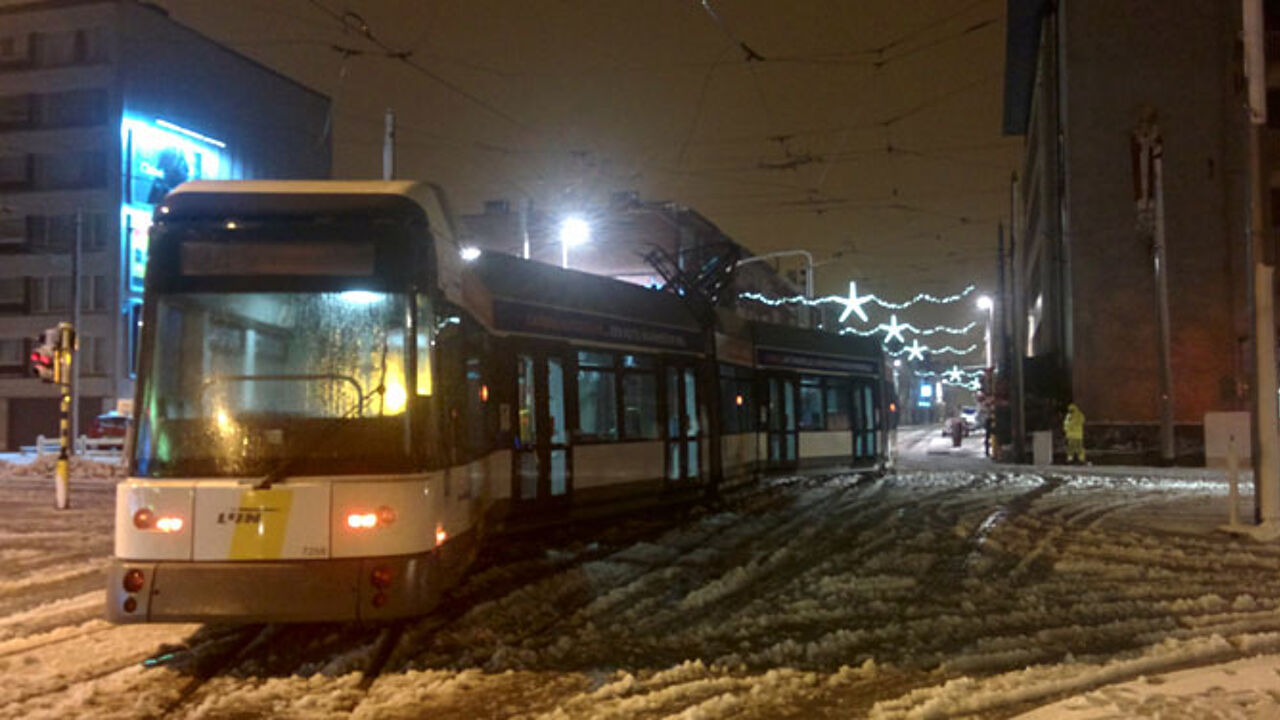 Bruges and Middelkerke bore the brunt of the smashes with one driver in Middelkerke getting more than he bargained with.
His car skidded in icy conditions and ended up in a ditch. The driver injured his hand in the accident.
In Bruges a driver crashed his vehicle into a row of trees.
Further afield in Deurne in Antwerp a tram derailed after it failed to cope with the amount of snow that had piled up on the rails. Fortunately there were only few passengers on the tram and nobody was injured. The tram company had to shorten the routes of trams 4 and 24 for a while. Across Antwerp trams experienced problems with heaped up snow and frozen points.