Icy conditions make roads hazardous
Snow, rain and temperatures hovering around freezing have made roads icy in many parts. A spate of traffic accidents has already occurred in West Flanders Province. The gritters have been out across Flanders.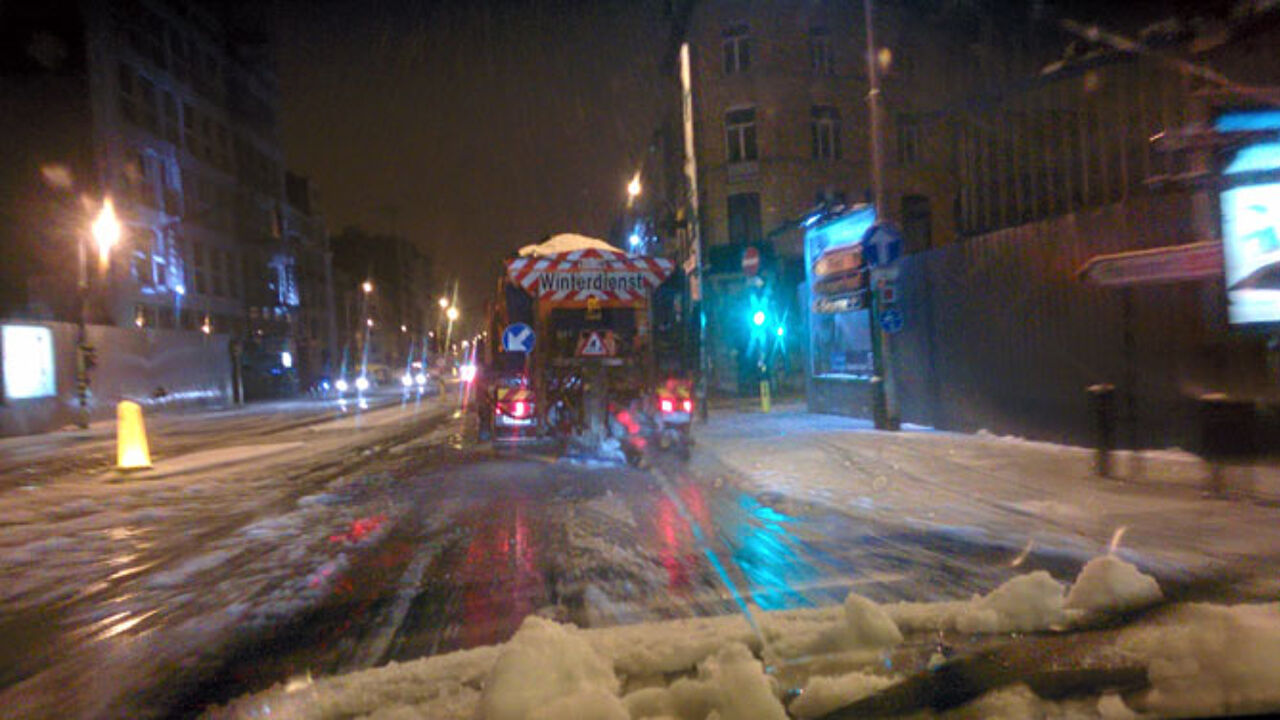 449 tons of road salt have been slapped on the roads in West and East Flanders, Flemish Brabant and Antwerp. Ilse Luypaerts of the Roads Agency noted that these were the provinces where driving was at its most perilous. Gritters took to the roads of easterly Limburg only later on as the rain and snow only affected this area towards morning.
Despite the precautions it remained icy and slippery in many places.
Rain and snow mean that road salt has been washed away in many parts. Because there is little traffic meltwater is not running away. This meltwater could soon freeze to ice making roads even more hazardous.
Rail travel difficult
Heavy snowfall north of the border has led to train havoc across the Netherlands. Thalys services are subject to delays of one hour. Other services to the Netherlands terminate at Essen. The Benelux train too is affected.
Limbs on the line are leading to delays to rail services across Flanders while in West Flanders traffic is disrupted as a result of technical failures.