Special road sign for Twelfth Night!
Today is the feast of Epiphany, a day on which Flemish children will take to the streets to sing carols. But kids and roads often don't mix well and this is why the city of Mol has erected 22 temporary road signs warning motorists to be mindful of crossing carol singers!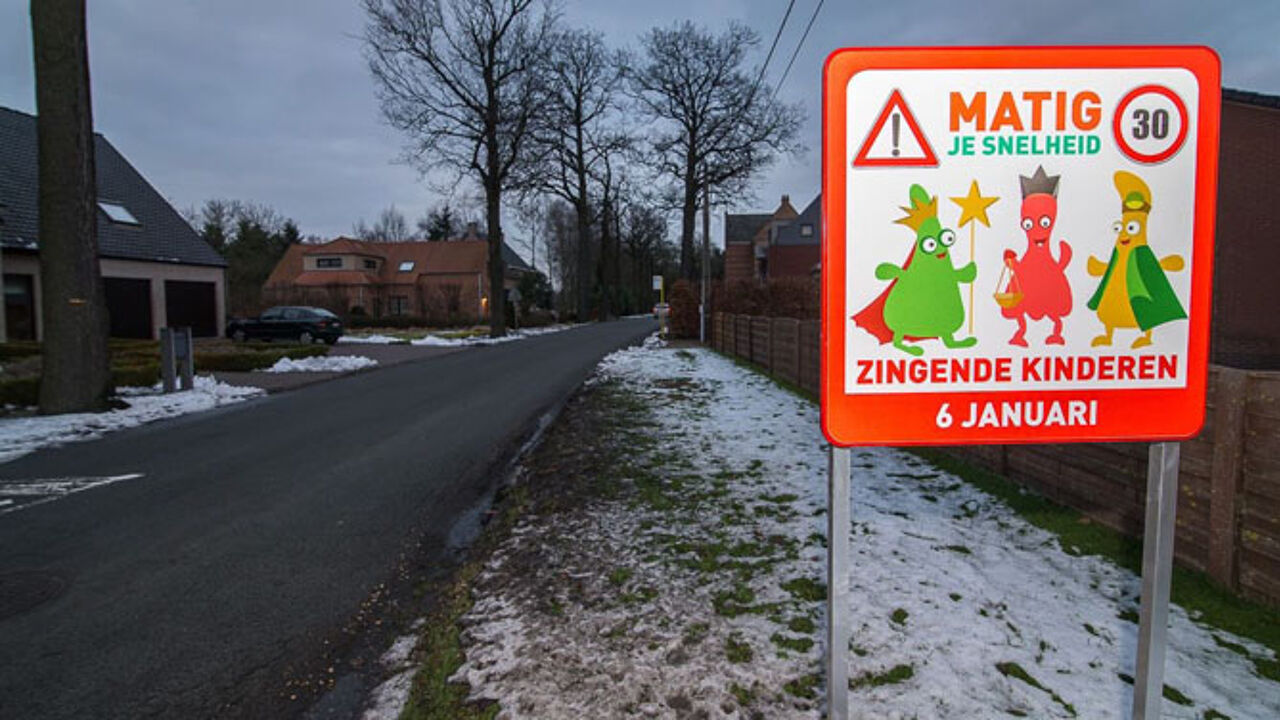 The signs feature three singers and the words: "Moderate your speed, singing children!"
Niels Schalley is one of the people behind the initiative: "The signs are meant to help singing children from this neighbourhood. We want the children to be able to go from door to door safely."
Mol burgomaster Paul Rotthier is enthusiastic: "Trekking from door to door on Twelfth Night is a popular activity. We hope the people of Mol will keep this tradition alive."
The signs will embellish the streets of Mol in Anwterp Province for ten days.