Mons to remove "The Passenger"
The Walloon city of Mons is to remove the Flemish artist Arne Quinze's creation "The Passenger". The huge sculpture made up of hundreds of planks of wood had been erected as part of Mons' European City of Culture. However, part of the work fell down on Christmas Eve and earlier this week the street that "The Passenger" spans was closed to traffic and pedestrians amid safety concerns. Now the city authorities have decided that the work of art should be dismantled and taken away.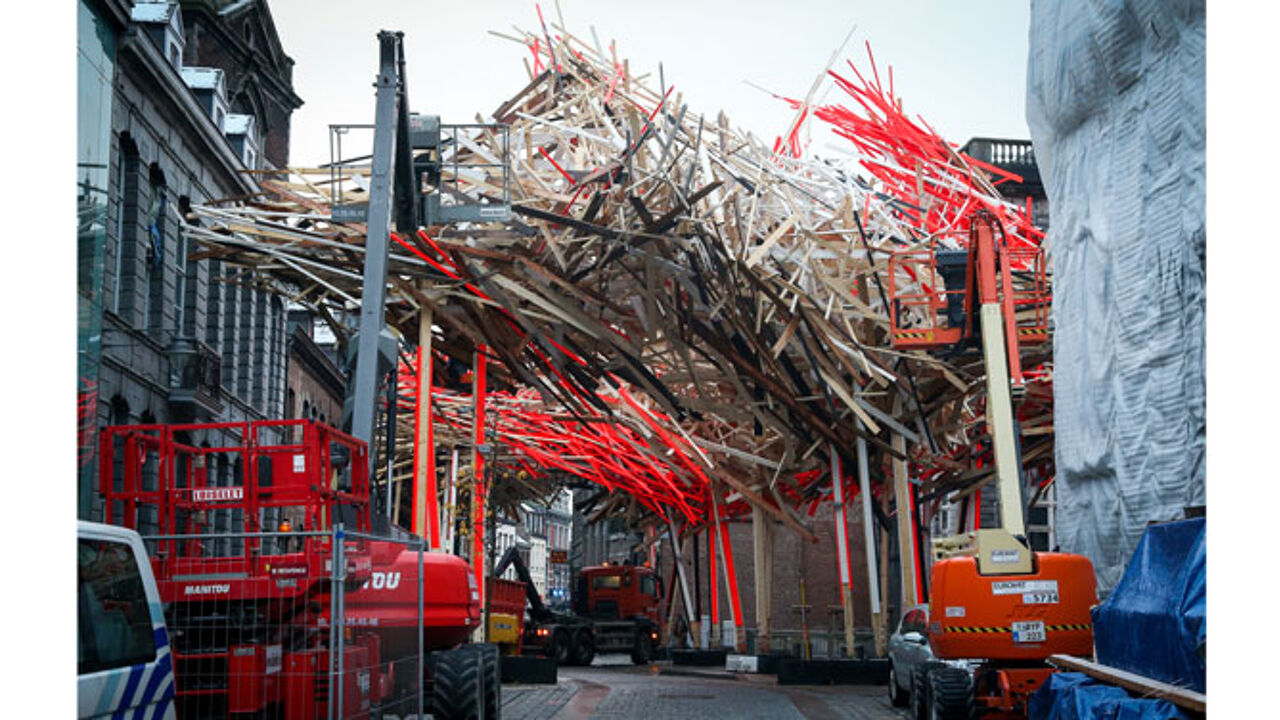 Arne Quine's "The Passenger" was officially inaugurated on 2 December. From the outset the wooden construction had stability issues.
Earlier this week passers-by heard cracking noises and on Friday part of the structure collapsed. Arne Quinze, the city of Mons and the local fire service have now taken the joint decision to dismantle and remove the work of art.
"The Passenger" was to have remained in Mons for 5 years. However, its stay in the capital of Hainaut province has come to an end after little more than 5 weeks.