Belgian under 21 international dies in car crash
The 20-year-old Belgian under 21 international Junior Malanda has been killed in a road traffic accident in Germany. The Sporting Anderlecht reserve team player Anthony D'Alberto who was also in the car was seriously injured in the cash.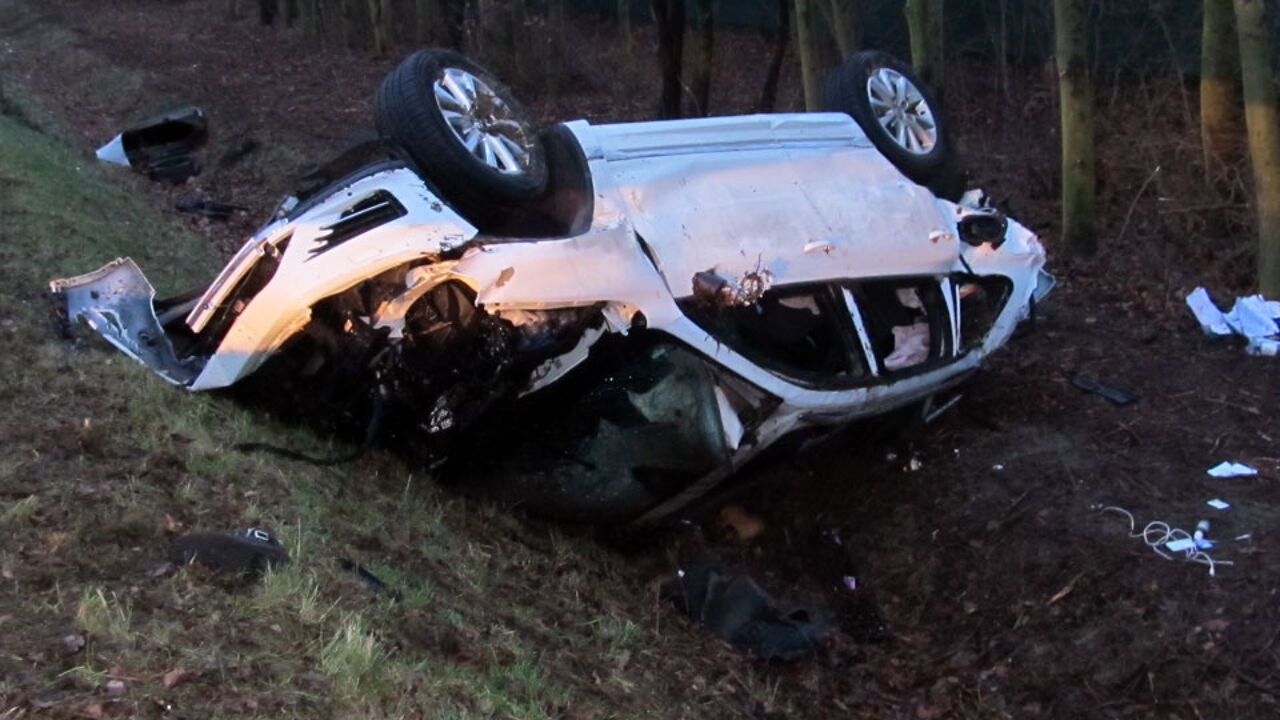 Belgian football in mourning after the death of one of our country's most promising young players. The Belgian under 21 and Wolfsburg midfielder Junior Malanda was killed when the 4x4 he was travelling in as a back seat passenger crashed on the A2 motorway in Porta Westfalica (North-Rhine-Westphalia) on Saturday evening.
The vehicle left the road before turning over several times and hitting a tree. Malanda is reported to have been flung out of the car. He died at the scene.
The driver of the car and the Anderlecht reserve team defender Anthony D'Alberto survived the crash and were taken to hospital with serious injuries. The A2 motorway was closed for two hours after the crash.
Malanda's teammate, the Belgian international Kevin De Bruyne, wrote of his grief at losing his colleague and friend on social media on Saturday evening. Junior Malanda will be mourned by many football fans both at home and abroad.
Junior Malanda 28/08/1994 – 10/01/2015
Bernard Malanda-Adje was born in Brussels on 28/08/1994. After playing in the youth teams of VK Berchem, Ganshoren and Dieleghem Jette, Malanda joined the youth team at FC Brussels where he played alongside the Manchester United and Belgian international attacking midfielder Adnan Januzaj.
At the age of 12 he left Molenbeek for Anderlecht where he spent 2 years at RSCA's youth academy. Malanda spent the rest of his youth with the French team Lille OSC, eventually making numerous appearances in the Ligue 1 club's reserves during the 2011-12 season.
Junior Malanda's big breakthrough came with Zulte Waregem where he was part of the 2012-2013 team that came within a hare's breath of winning the Belgian First Division title. There was interest for Malanda from numerous clubs including Tottenham, Newcastle and Fulham.
However, Zulte Waregem didn't want him to leave. Eventually, Malanda used a law dating back to 1978 that allows professional sportsmen/women to unilaterally end their contract (max 5 years) prematurely providing they pay their employer a sum that is equal to that which they would have earned in in the intervening period. He signed for Wolfburg in 2013.
However, the German club loaned him to Zulte Waregem (his former club) for the first part 2013-14 season. His last game in Belgium came at the end of 2013. Since then he has made 17 appearances for Wolfsburg, scoring 2 goals.