A different way to discover the Great War battlegrounds
The West Flemish Tourist Board Westtoer is launching no fewer than 7 new Great War cycle routes this spring and summer. All the routes are linked to a particular aspect of the First World War. Cycling enthousiasts will have the chance to remember the war in a different, more active way than just going to a museum or a cemetery.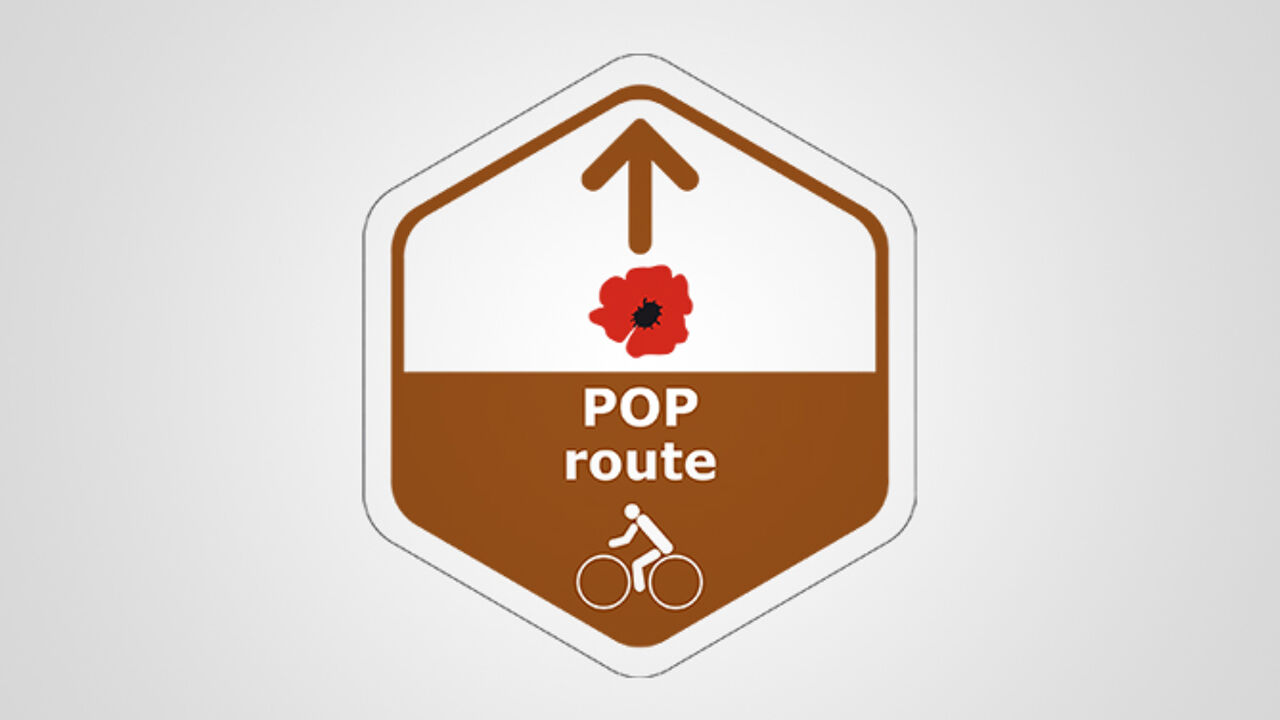 The first new course to be launched will be the POP-cycle route, with Pop referring to Poperinge. The inauguration has been scheduled for 7 March, although this date is still subject to change, tells us Glenn Putman from Westtoer.
Another one is called the Ieper's Salient route (photo below), and there is also the Poison Gas route starting from the town hall of Langemark-Poelkapelle. This course, called "Gifgasroute" in Dutch, will be launched on 10 April, only a couple of weeks before the kick-off of the first chemical warfare in spring 1915, explains Glenn Putman.
Following is a list of the 7 new cycle routes, with their (probable) inauguration date, starting place and length:
The POP cycle route (7 March, Poperinge, 41 km) allows you to discover the traces of the Great War just behind the frontline. It was the place where soldiers could get some rest away from the trenches. You discover the personal stories of the soldiers, and how they tried to restore their normal life, at least for a couple of days.
The Ieper's Salient (Ieperboog) cycle route (4 April, Ieper, 36 km) brings you to the area where an estimated 500,000 soldiers of 50 different nationalities perished, just around Ieper, in what is considered as the most notorious battleground on the Western front.
The Poison Gas (Gifgas) cycle route (10 April, Langemark-Poelkapelle, 41 km) learns you more about the introduction of a notorious mass destruction weapon: poison gas. It was in this area that chlorine gas was used for the first time by the Germans on 22 April 1915.
The Aller-retour cycle route (25 June, Alveringem, 38 km) follows the difficult journey soldiers had to make to and from their barracks in Alveringem to the Death Trenches in the battleground sector of Diksmuide. This route highlights several aspects of the war at the front and just behind, such as supplies, medical evacuation and military strategies.
The Niemandswater cycle route (25 June, Lo-Reninge, 45 km) centres on first medical aid, e.g. in field hospitals.
The IJzer cycle route (opening August-September, start in Diksmuide, no detailed information yet)
The Käthe Kollwitz cycle route (opening September, start in Koekelare)