Driver dies after crashing into barn
A motorist is dead after he drove his car into a barn in the Antwerp municipality of Herentals. Police are investigating the traffic accident. No other vehicles were involved in the smash.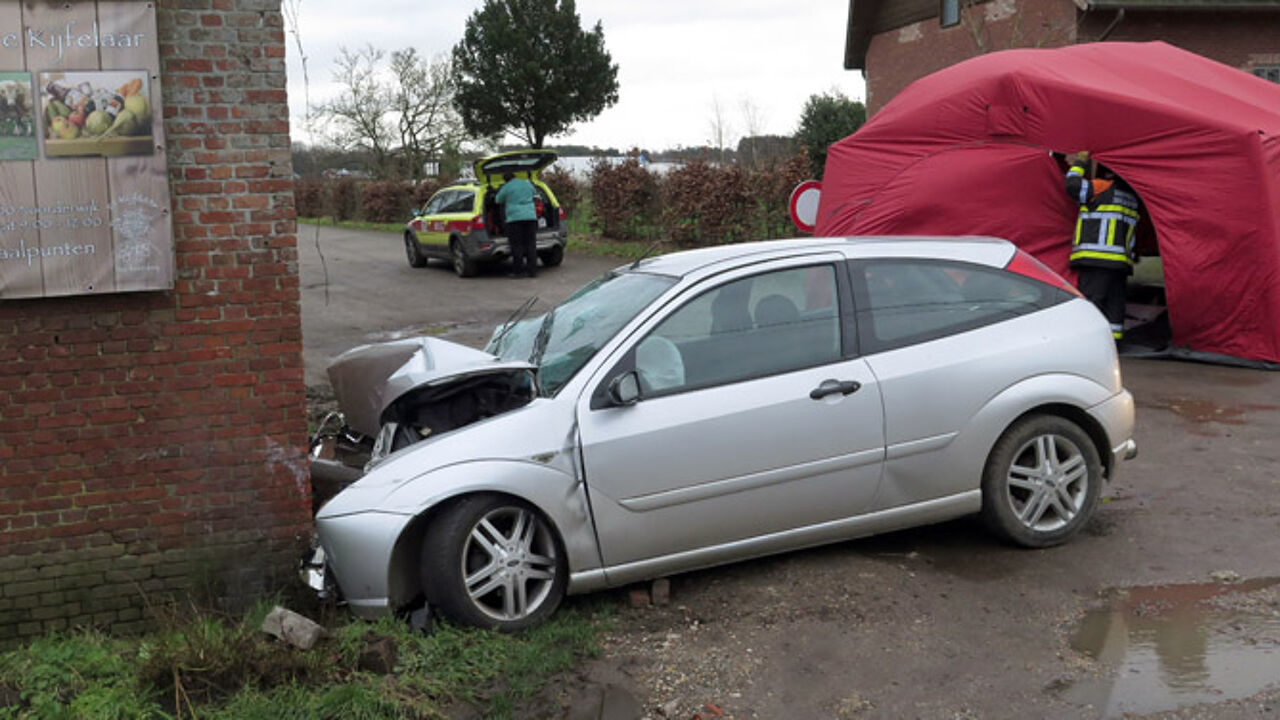 The driver is an elderly gentleman. There is speculation that he became ill behind the wheel and lost control of his vehicle.
(Source: Marnik Aerts)