Man under arrest following bomb threat against Le Soir
A man has been arrested following a threatening telephone call to the Francophone daily Le Soir. The caller said that he was at odds with the daily's coverage of the three days of terror in France.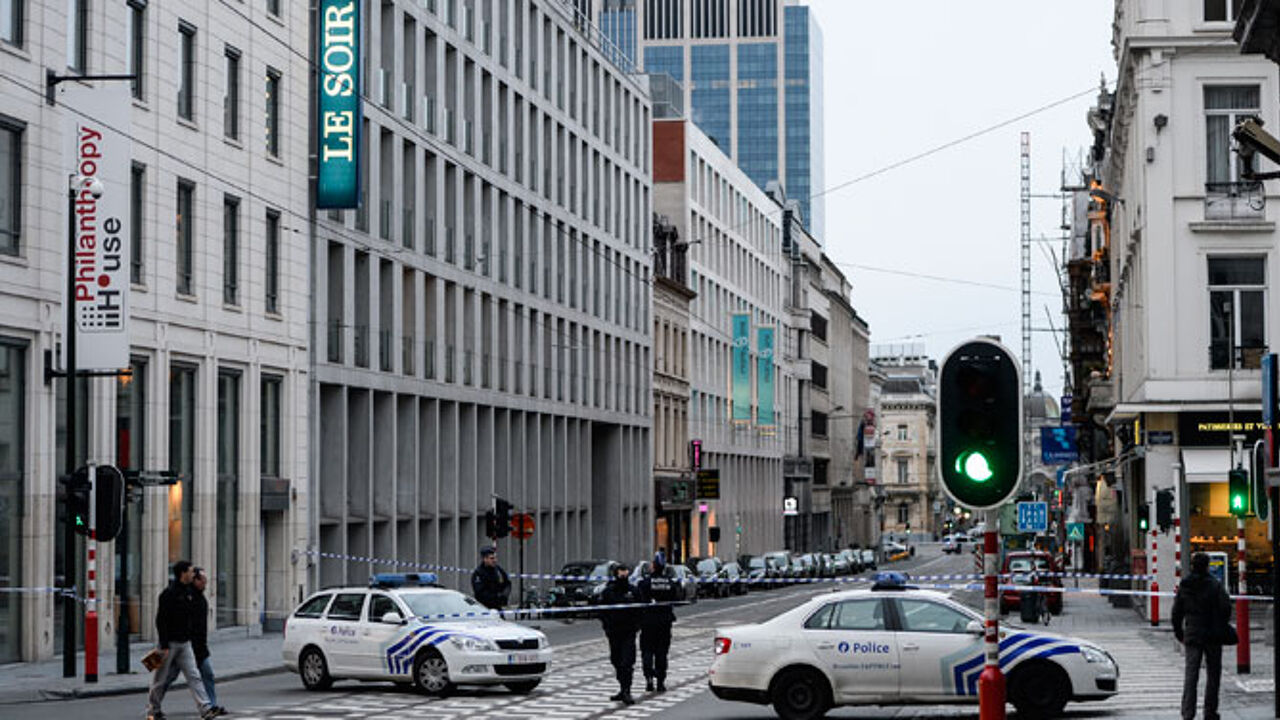 A 52-year-old suspect taken into custody on Sunday. He is known to the authorities and was convicted of arson at the offices of the far right Vlaams Blok party in 1999. He now risks two years in jail and having to foot the bill for the cost of the police operation.
The Le Soir newsroom located in the centre of Brussels was cleared for a while on Sunday afternoon following a telephone conversation in which the caller issued threats. The caller said that they could expect a bang at the newsroom.
The anonymous caller said that he disagreed with the paper's coverage of the terrorist attacks in France.
Police and sniffer dogs searched the premises on the Koningsstraat and cordoned off the street outside the building. They gave the all clear around 8pm.
The newsrooms of the paper La Capitale and Soir Mag that are located in the same offices were evacuated too. The publishing group's printing works located in Nivelles was also evacuated.
The threatening telephone call came as thousands of people marched through the streets of Brussels in support of freedom of expression and against hatred following three days of terror in France.
Le Soir journalists went onto the microblogging website Twitter to insist that they would be putting out a paper on Monday. The newsroom switched to a neighbouring hotel for a while.