A further 11 union demonstration rioters detained
A further 11 people have been detained on suspicion of involvement in the violence that marred the end of the national demonstration against the government's austerity measures that was organised by the trades unions in early November last year.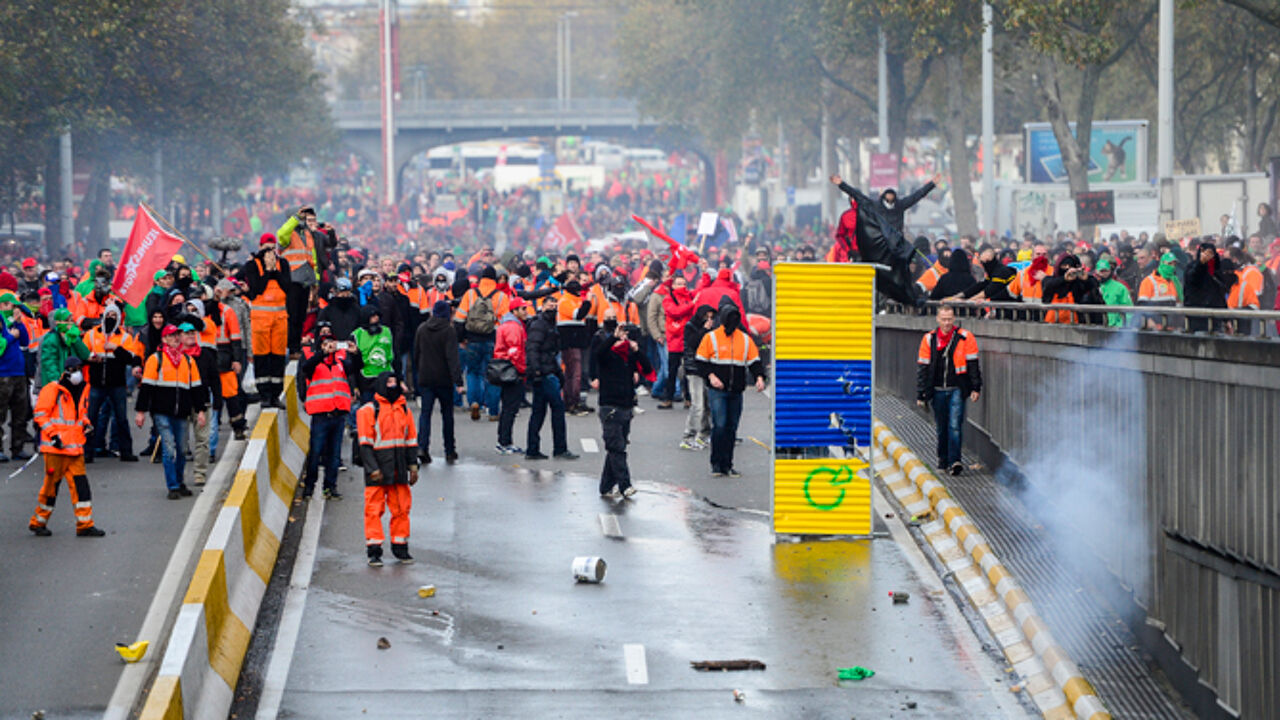 They are suspected of insubordination against the police, passion of banned weapons, assault and criminal damage.

The Brussels-Capital-Elsene Local Police Service says that the 11 people detained are all dock workers, 10 of whom are Dutch-speaking.

A criminal investigation was already running against four of those detained. They were taken into to custody to the request of an Examining Magistrate. The 7 other have been summoned to appear in court next month.
Police already detained other suspects during operations carried out on 20 November and 10 December last year.