Charlie Hebdo sells like hot cakes
A day later than in France, the French satirical magazine 'Charlie Hebdo' is on sale at newsagents across Belgium. Newspaper shops and kiosks that sold 'Charlie Hebdo' before last week's terrorist attack have been given priority when it came to supplies of this week's issue of the magazine that has been given a print run of 5 million instead of the usual 50,000. Such is the demand for the magazine that only those that have reserved a copy or have a subscription are likely to stand a chance of obtaining a copy.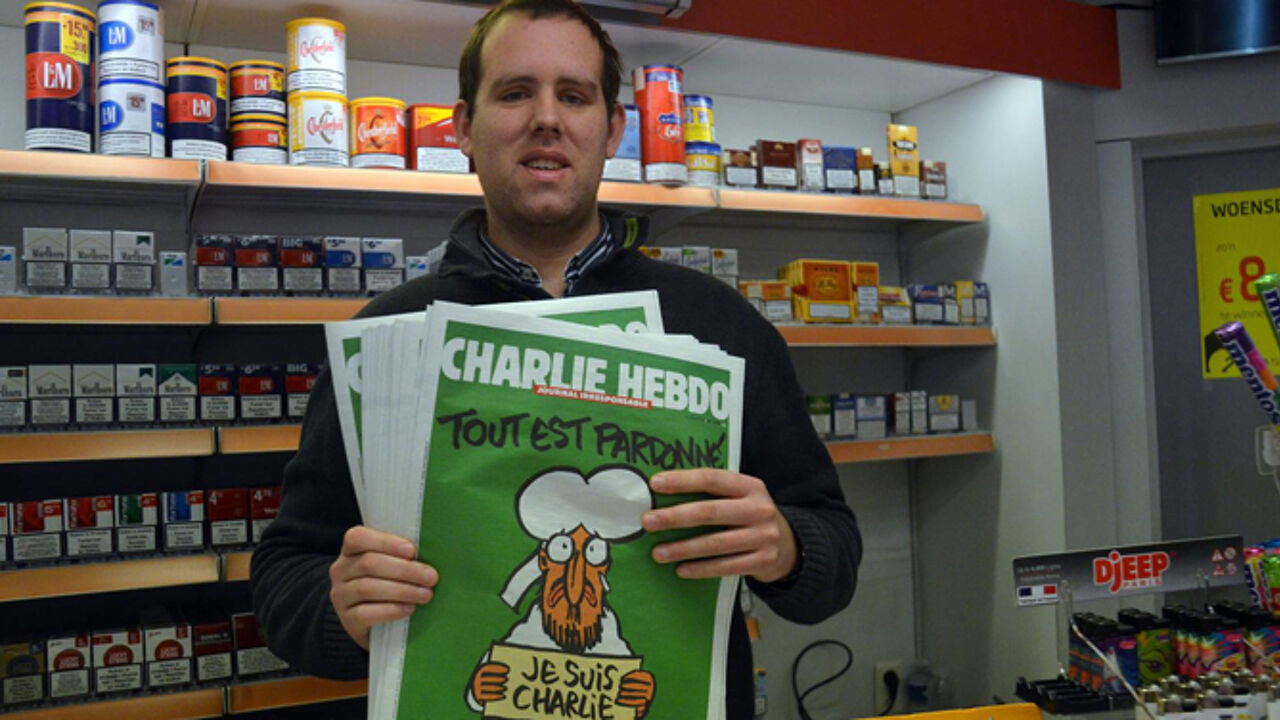 40,000 copies of the 1,178th edition of Charlie Hebdo have been delivered to the 750 newsagents where the magazine was sold before last week's attack. The lion's share of these are in Wallonia and Brussels.
Some newsagents had received far more orders than they had copies of Charlie Hebdo. One newsagent in Overpelt (Limburg) told VRT News that "I had 150 orders but have only received 8 copies."
A second batch of 10,000 copies will be distributed tomorrow to the 750 places shops/kiosks that usually sell the magazine as well as 2,000 other newsagents.
A further 10,000 copies of Charlie Hebdo will arrive in Belgium on Saturday.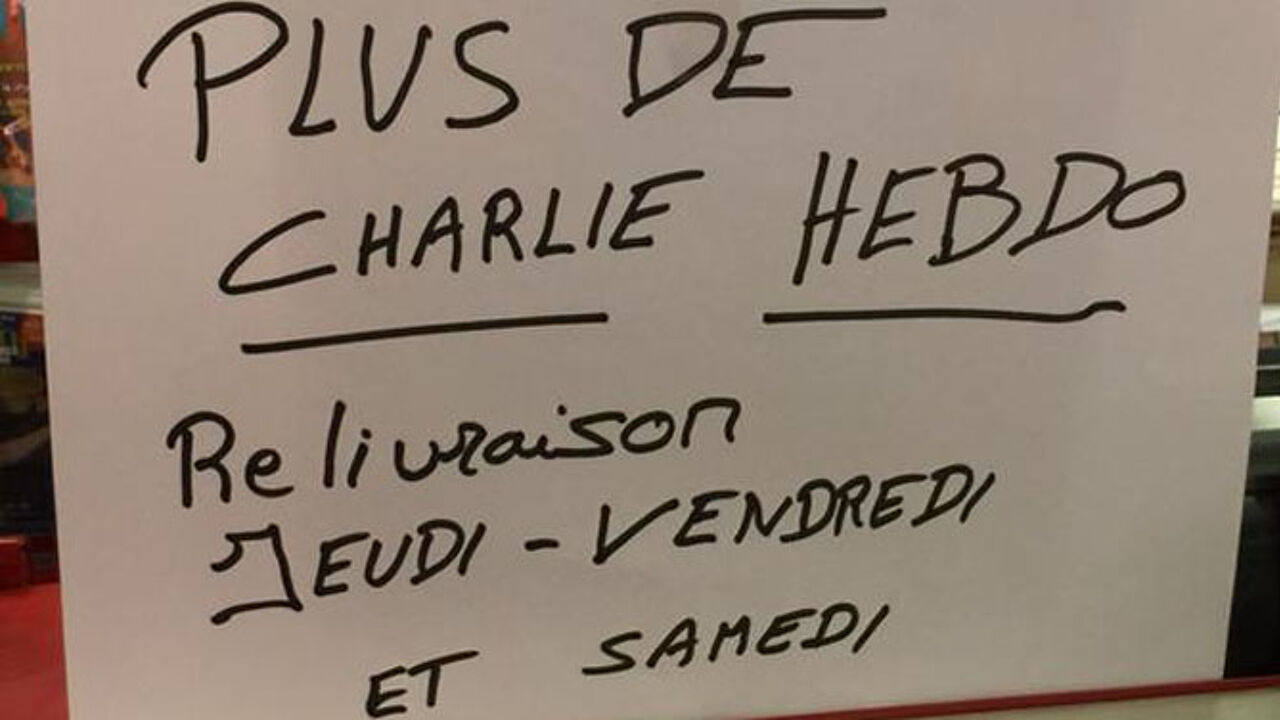 Newsagents threatened
Four newsagents in the Brussels municipality of Jette have been the recipients of anonymous threats.
They each received letters threatening reprisals if they sold this week's edition of Charlie Hebdo.
In Antwerp the judicial authorities say that they have received a total of three complaints from newsagents that had been on the receiving end of Charlie Hebdo-related threats.