"Belgian army ready to assist police forces"
The Belgian federal government is preparing a spate of measures to reduce the possible terror threat. Those that could pose a threat to society risk losing their Belgian passport or their residence permit. It has also been announced that the Belgian army will assist the police.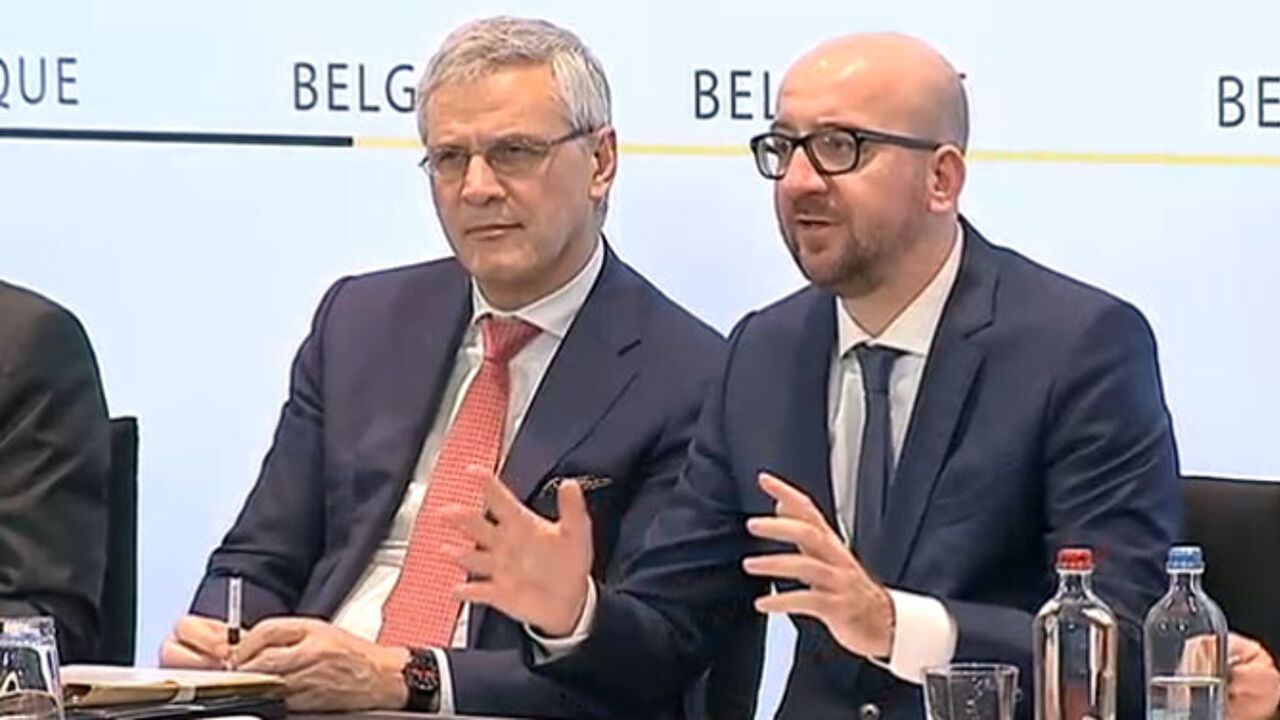 Kris Peeters and PM Charles Michel (right) at the press conference.
Key ministers assembled this morning and announced 12 different measures to counter radicalisation and terrorism, both in the field of prevention and repression.
At present, some 150 soldiers are ready to assist the police in surveillance tasks. They will serve as a deterrent at strategic locations across the country. This measure will only apply as long as the terror alert is at 3 or 4. The first members of the military are expected in the city of Antwerp tomorrow, where Burgomaster announced the coming of paracommandos.
Other measures include a relaxing of the conditions to suspend a suspect's residence permit or deprive the person from the Belgian nationality, Justice Minister Koen Geens explained.
As radicalisation often takes place in prisons, special attention will be paid to this particular aspect. Possible radical jihadists will be sent as much as possible to different prisons, and more time will be spent on monitoring and counselling as a prevention.
It will be easier for intelligence services to carry out telephone taps and to read Facebook posts, Privacy Minister Bart Tommelein said. "We want to keep and respect the right to privacy, but at the same time citizens have a right to safety." 
In general, the list of crimes that can be considered as a terrorist act, will be extended. Legislation will be adapted to punish terrorists more efficiently.
On an international level, major internet companies such as YouTube, Google and Microsoft will be asked to put a halt to the spreading of hate messages and radicalism on the world wide web. The idea was launched by the United States at a recent anti-terrorism summit, Interior Minister Jan Jambon explained.