Terror alert level raised to 3 in Belgium "as a precaution"
The Belgian PM Charles Michel, Interior Minister Jan Jambon and Justice Minister Koen Geens announced after the anti-terror operation that the national alert level has been raised from two to three on a four-point scale. "We are not aware of any concrete threats," Michel added, "but in the current situation we consider it useful to raise the level of vigilance."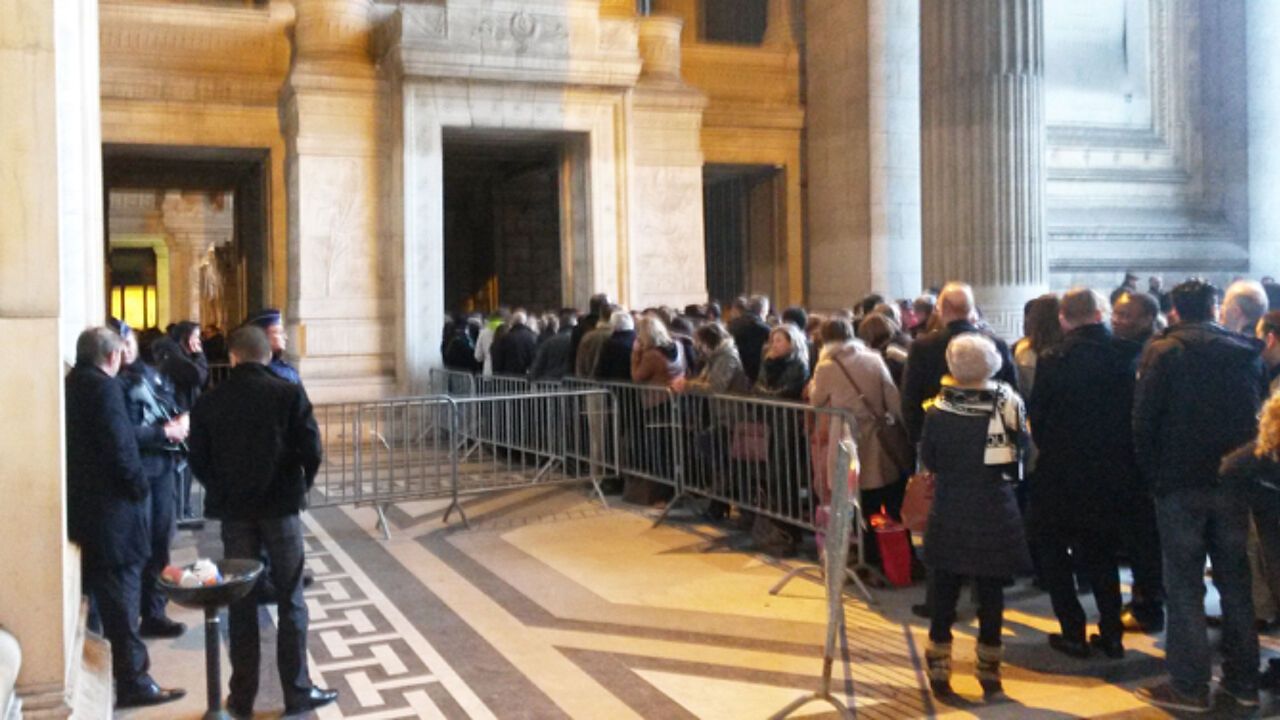 The PM and the two ministers held a meeting after the anti-terrorist raids last night. Michel did not want to go into detail where the investigation is concerned, but said that the raids were held after "long preparations by intelligence and security services."
Talking about the new alert level, the PM said that it was more a matter of precaution. "And of course I cannot supply any details on which concrete measures will be taken exactly." However, it is obvious that police stations and court rooms are receiving extra protection.
Jan Jambon told the VRT that raising the alarm level was "a logical step. Not because we have clues of more imminent attacks, but as a precaution. We also have to take into account the fact that yesterday's operations might activate other cells."
"I've never seen checks like this"
A tense atmosphere could be felt in Brussels this morning as several police cars could be seen rushing through the city at high speed and with loud sirens.
The Brussels court house, dubbed the Justice Palace, had very long queues as detailed checks were imposed on everyone, including magistrates, staff and lawyers. Some 400 people could be seen in a long queue (photo) and security services said it could take hours before everybody is in. "I've never seen such strict checks in the 20 years that I'm working here", a clerk said. "I don't know if we will be able to even start the court session", a judge added.