Paras guard Jewish neighbourhood in Antwerp
Armed Belgian paratroopers on Saturday started to guard strategic locations across the Jewish district of the northern port city of Antwerp. The troops are among 300 members of the Belgian armed forces mobilised to ensure security as Belgium faces a level three alert in response to the threat of Islamic fundamentalist terrorist violence.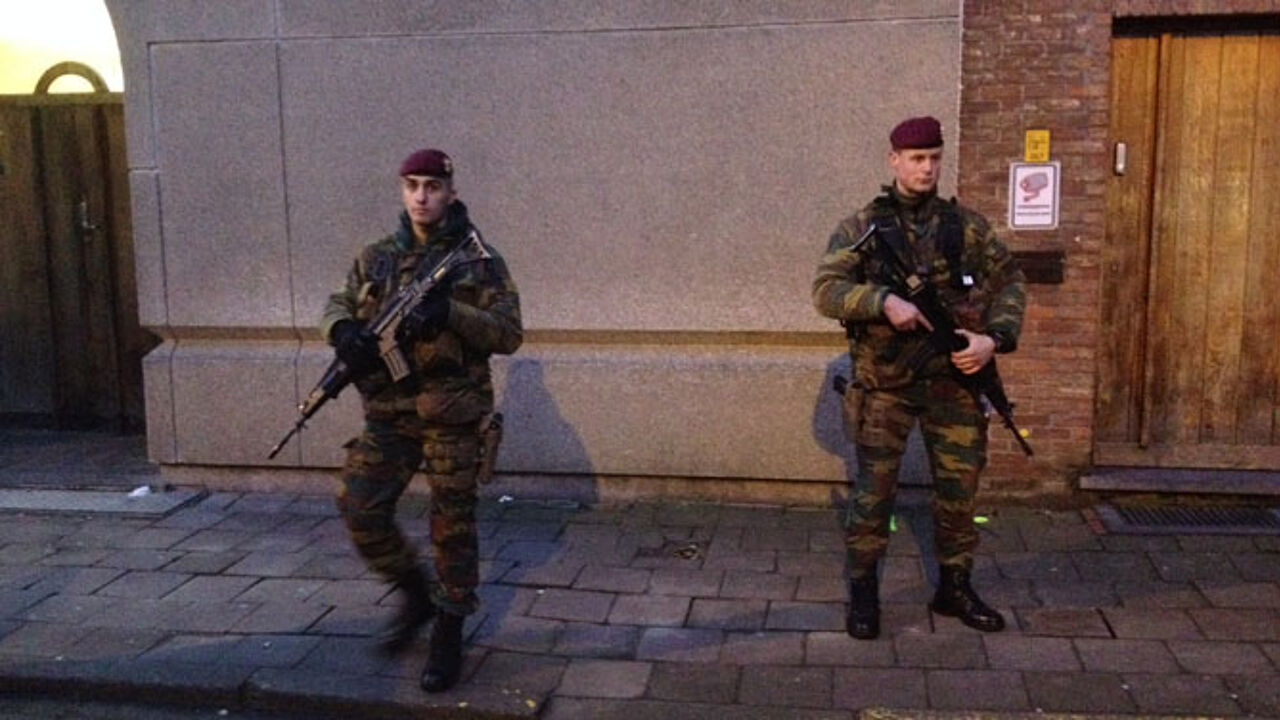 VRT News's Liesbeth Indeherberge: "On our way to the Jewish neighbourhood we suddenly found ourselves bang in the middle of a column of military vehicles. Purely by chance I was able to witness the briefing of 3 Para. It took place at the local police station and the police were in charge."
"Paratroopers received information about their job in the Jewish neighbourhood. They were told to bring every suspect incident to the attention of their superiors."
"Here are two paratroopers in cammies, armed, but with their weapons pointing downwards. They are positioned on a corner of the street. They are not allowed to walk about. They are not patrolling the streets."
The presence of armed members of 8 Para on the streets of Antwerp didn't make everybody in the city feel safer.
A passer-by:
"It really made me jump. Armed soldiers make me fearful. It didn't make me feel safer. We're not used to it, not in the city. It gives me a funny feeling."
In all 30 members of 8 Para are being deployed across Antwerp today.  In all Antwerp can deploy 50 soldiers.