It's already been a murderous weekend on our roads. Five people are dead following accidents in Houthalen-Helchteren, Mouscron and Moorslede.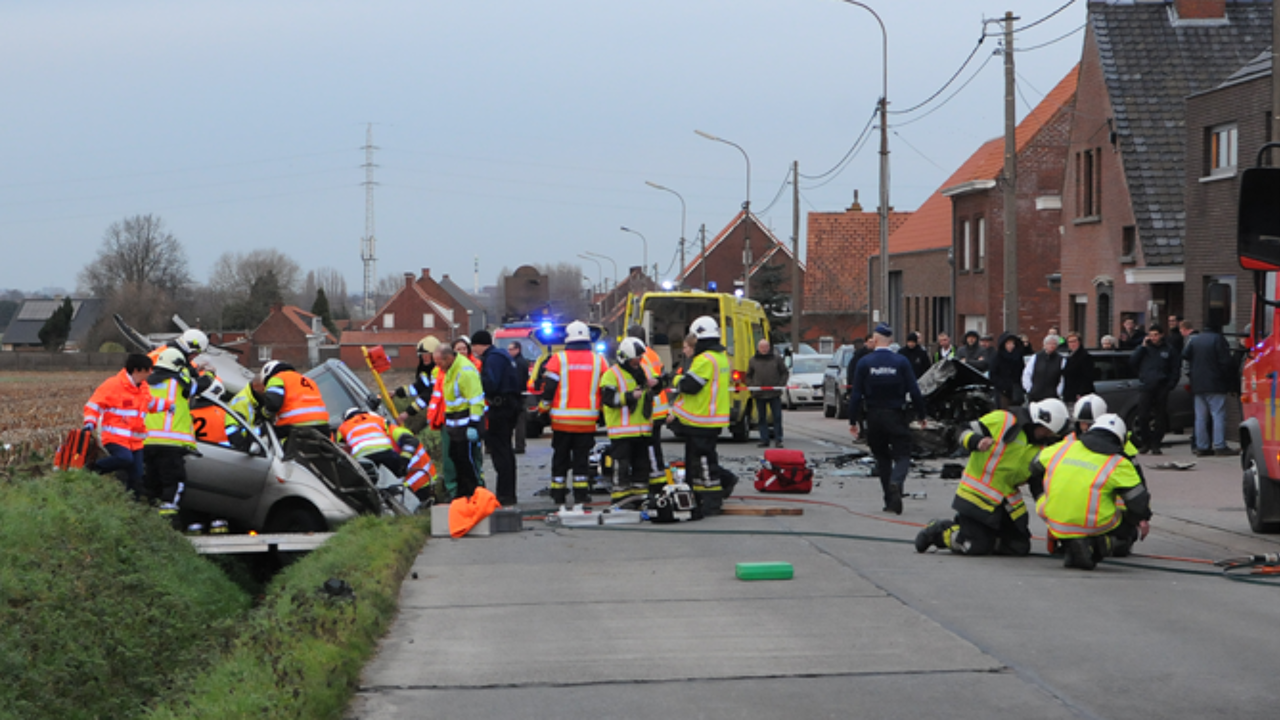 The most serious accident happened in Houthalen-Helchteren in Limburg where two people were killed when a motorist missed a bend at 1 AM this morning. The car crashed into a sign and ended up in threes. Fire-fighters rushed to the scene to free those trapped. Two people were dead at the scene; a third was taken to hospital badly injured.
In Mouscron in Hainaut Province a further two people were killed in an accident in an industrial zone. At 5 AM a car crashed into a trailer that was standing still.  A man and a woman were dead at the scene. Two others were taken to hospital.
In Moorslede (West Flanders) a motorist was killed when he crashed into a vehicle coming from the other direction, while overtaking. An 18-year-old passenger is fighting for his life. Four others sustained minor injuries.