RMI issues "code orange" weather warning
The Royal Meteorological Institute (RMI) warns those planning to go out on the roads tonight or tomorrow morning to be extra careful. With rain predicted to fall on frozen roads and pavements, the RMI has issued a "code orange weather warning".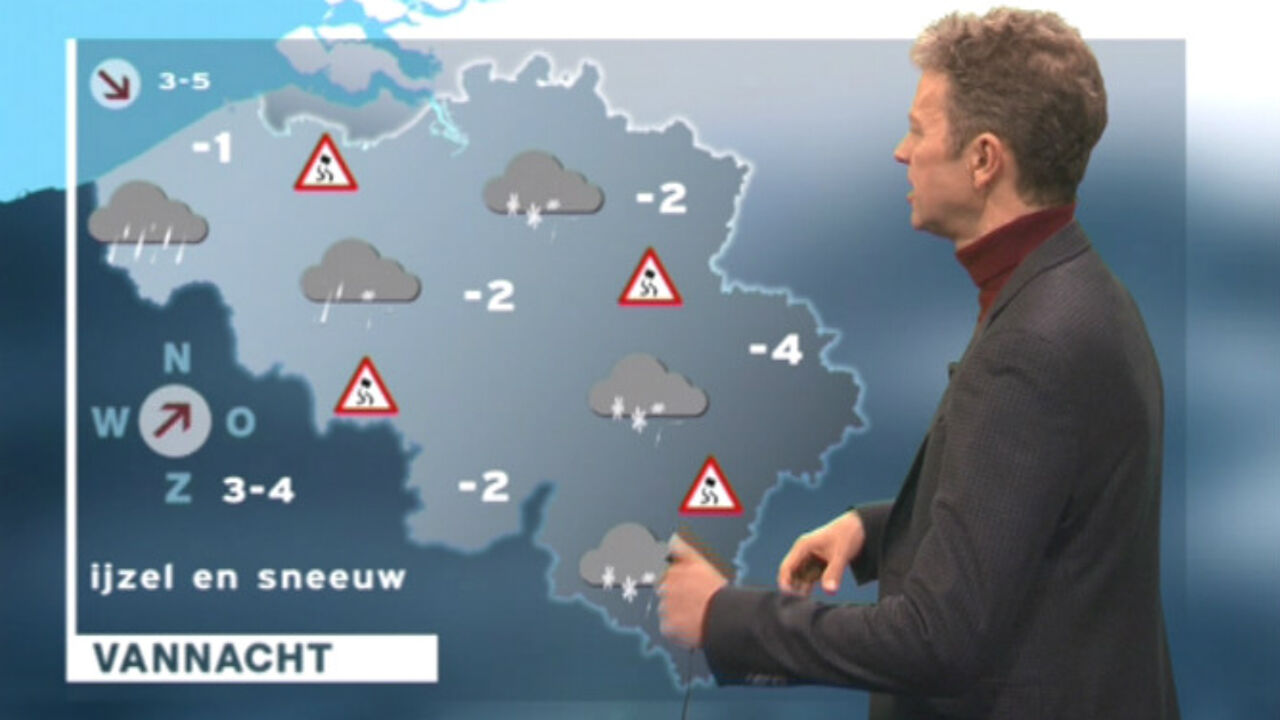 The VRT's weatherman Frank Deboosere warns that "We'd better watch out for slippery road surfaces".
The RMI has four weather warning codes: green (normal), yellow (slight risk), orange (very dangerous) and red (all hands on deck!). The orange warning issued for tonight and tomorrow is the second most severe warning.
During the course of the night a front bringing rain and snow will sweep across the country starting in the west from around midnight. This coupled with freezing temperatures means that the rain will freeze when it comes into contact with the frozen ground.
Frank Deboosere expects there to be freezing rain in the part of our region to the west of Ghent with snow predicted for areas east of Brussels on Saturday morning.
The VRT's weatherman expects a mixture of freezing rain and snow to fall in the area between Ghent and Brussels. The weather will get warmer on Saturday with inland temperatures predicted to reach 4°C.