'Venice of the North derby' sees 3 goals
Football league leaders Club Bruges cruised past neighbours Cercle in the Bruges derby on Sunday evening (0-3), widening the gap with challengers Anderlecht to 5 points. AA Gent downed KV Oostende (3-1) and moved to third place on the table, 3 points behind Anderlecht.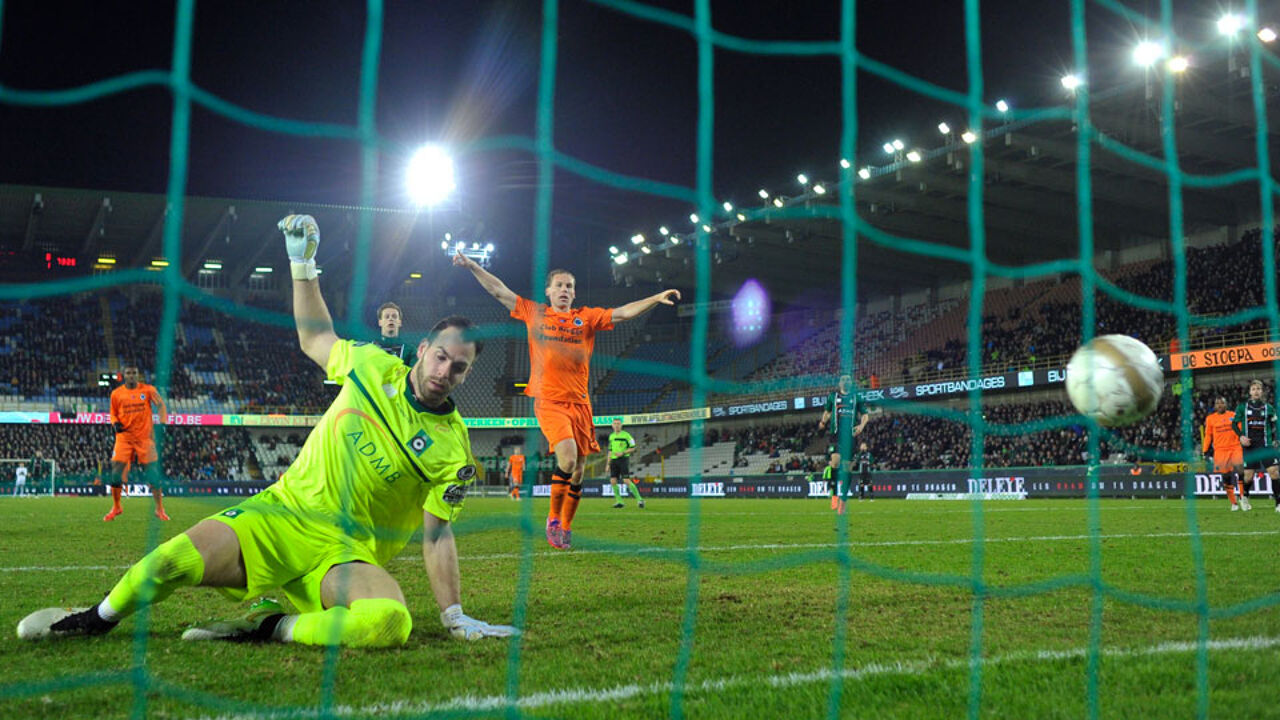 Cercle Bruges goalkeeper Olivier Werner had to swallow 3 goals.
Club Brugge have the momentum. The boys trained by the former Belgian international goalkeeper Michel Preud'homme haven't lost any of their previous 17 league games and are clearly in the winning mood since the winter break.
Ranked well below their neighbours, Cercle looked an easy prey for some, although they always perform well in the Bruges derby, and despite some recent wins. Club Bruges decided otherwise, cruising to a 0-3 win. Colombia's José Izquierdo, the man with the biggest smile on Belgian football fields, made the first and last goal.
AA Gent manage a comeback
AA Gent are creeping their way up the table again after a disappointing month of December, posting their 3rd successive win. A Neto double did the trick for 'The Buffaloes' as the Ghent team are dubbed. The Brazilian midfielder (photo below) did not have a reputation as a player who scores easily, but that may have changed now after two thundering low shots.
A Brecht Dejaegere solo effort on which Kenny Saief cashed in from close range, had put Ghent 2-0 up in between. AA Gent played for first place against Anderlecht early November, but wasted the occasion and had some troubling defeats in later weeks. They now seem to be back.
Club Brugge have 48 points from 23 games now. Anderlecht have 43, AA Gent 40 and revelations KV Kortrijk 38. Standard are fifth (37 points) with Alex McLeish's KRC Genk in sixth position (36). There are 7 days of play to go in the first part of the competition.