Shocking images of the banner held aloft by Belgian Standard de Liege fans at the weekend has triggered a wealth of negative reactions across the globe. In Britain the BBC has censored the banner depicting a decapitated Steven Defour on its website.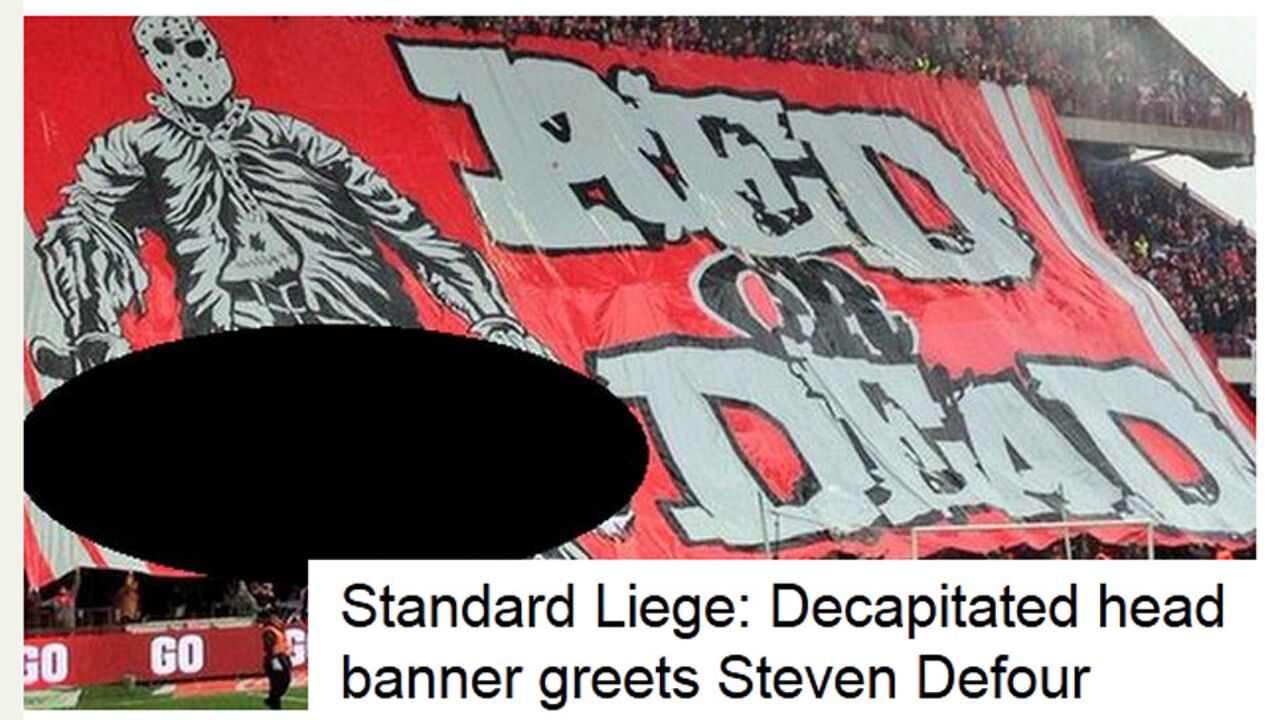 The banner was displayed during a Standard v Anderlecht clash on Sunday. Defour used to play for Standard, but has now moved to the club's arch rivals at Anderlecht.
The sickening image has been removed from the BBC's website.
We live in a truly global society: the banner reached the four corners of the earth and even appeared in the Australian press. You can read the verdict down under below.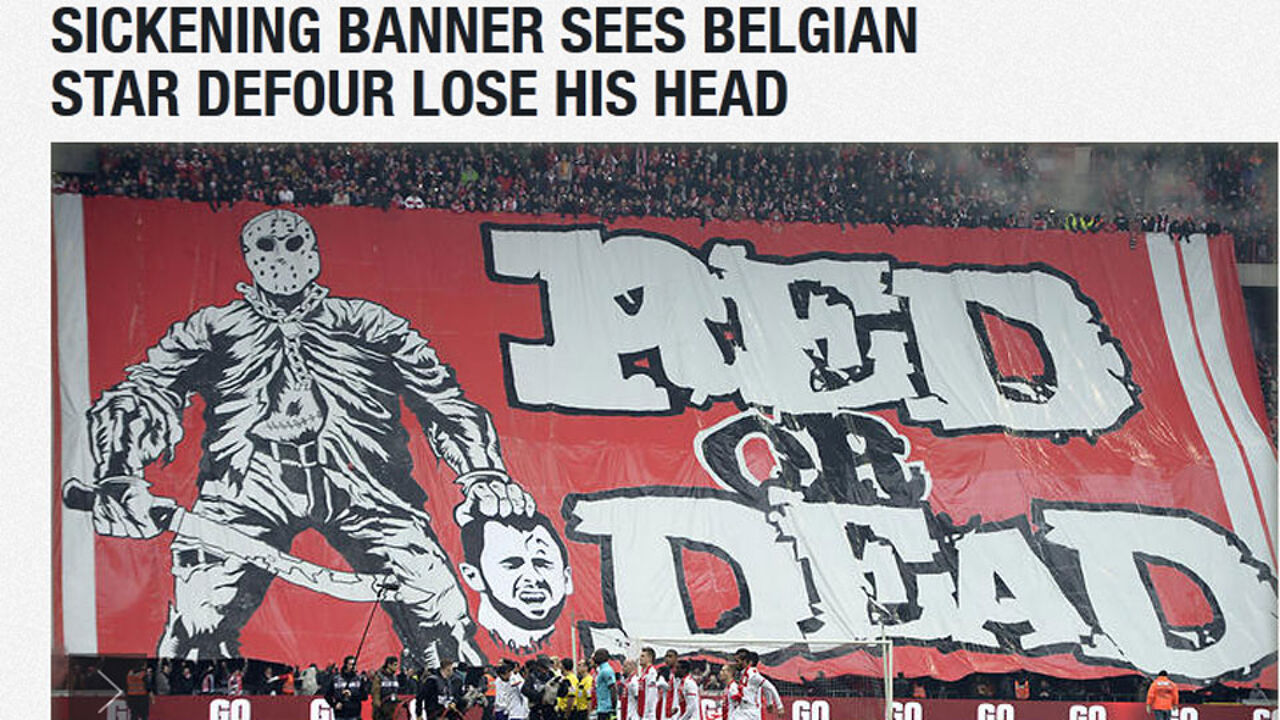 The German press says the banner was despicable.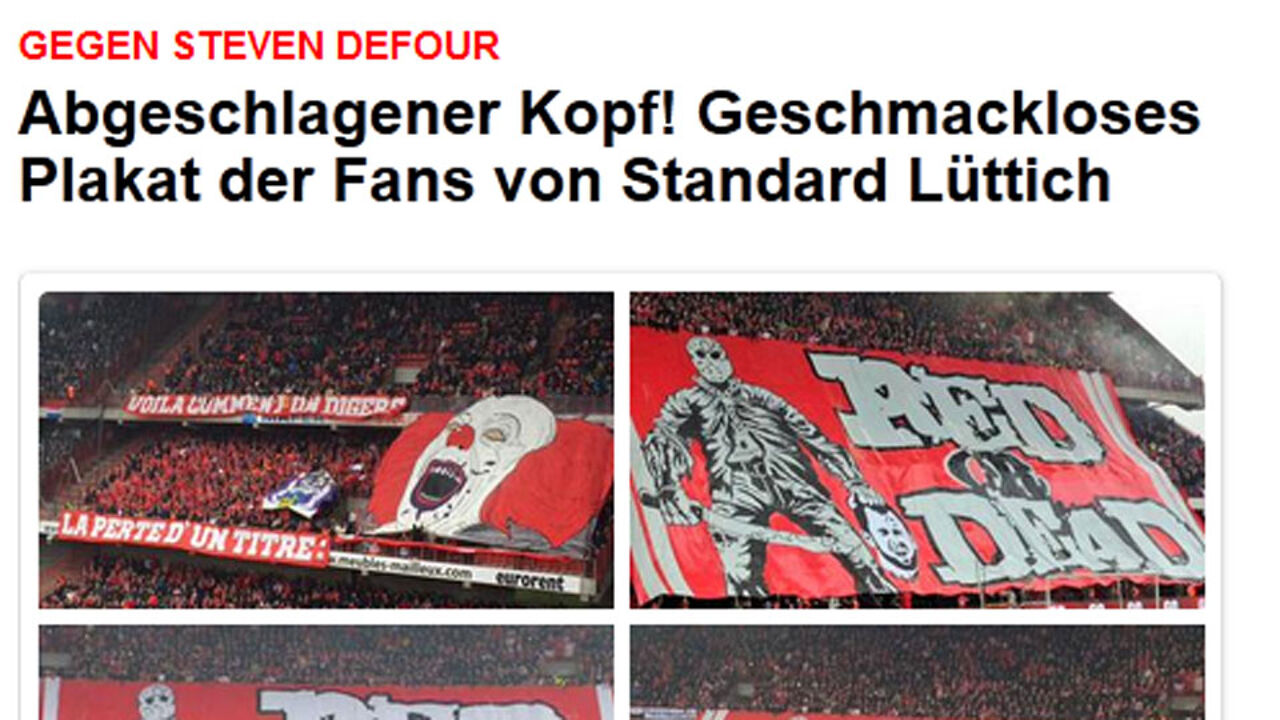 The images are reported in France, Italy and the Netherlands too.