"3,500 euros for a trip to Britain"
The federal judicial authorities and federal police units in Leuven, East Flanders and West Flanders have launched a joint effort against smugglers working for human trafficking rings. 11 suspects were arrested. They are believed to be part of different gangs trying to bring people illegally into Britain for big sums of money.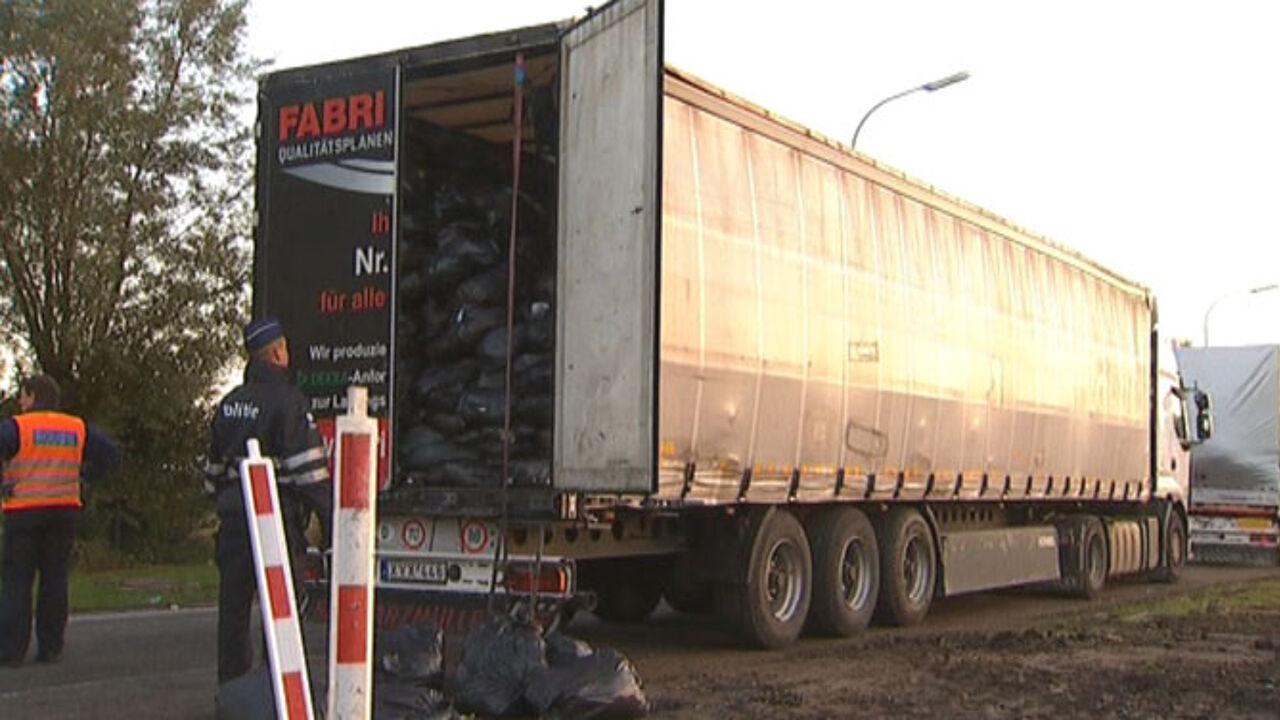 The news was confirmed in a joint press statement released by the different judicial authorities. Service stations and parking lots situated along the E40 Motorway between Brussels and the French border, are among the favourite places used by people smugglers.
Some gangs even travel to refugee camps in northern France to pick up their 'clients' there and bring them to the parking lots in Flanders, where they put them in trucks that are bound for Britain. Other organisations focus on the Belgian ports to hide the people in lorries.
People smugglers are demanding up to 3,500 euros for a trip to Britain, it can be heard. They do not hesitate to put their people's health at risk, sending them on trucks involved with dangerous transports, or sometimes even in refrigerated trucks.
Human trafficking operations now across Belgium
"We noticed that the gangs are moving their operations, as they are feeling the pressure from police and judicial investigators", explains Sara Callewaert, the spokeswoman for the Leuven judicial authorities. "They are now also using parking lots that are situated more inland, like along the E17 Motorway, the E314 Motorway in Rotselaar (north-east of Leuven), the E40 in Heverlee (near Leuven), the E411 in Bièrges (south-east of Brussels near Wavre) and the E313 in Ranst (Antwerp province). We also see them near the border with France, for example in industrial estates in Veurne."
This is why investigators launched a joint, coordinated effort. It was started after police bumped into different gangs in East and West Flanders and the Leuven area. It turned it that these could be linked.
Over 200 police officers
The integrated action involved over 200 police officers. Two lorries were intercepted carrying 17 illegals in Rotselaar and Bièrges. Most of the victims came from Syria or Afghanistan.
8 house searches in Brussels, Schaarbeek, Sint-Joost-ten-Node, Laken, Molenbeek and Bièrges resulted in the arrest of 11 suspects. They have roots in Iraq, Turkey, Bulgaria, Albania, Iran and Afghanistan. The judicial authorities claim that "a major people trafficking ring has been dismantled."