Fishing vessel missing, no hope left for crew
Rescue teams found a life raft and a first body in their search for a missing fishing vessel, but the boat itself remains missing. The Belgian-registered Z-85 'Morgenster' (Morning Star) had four people, including one Belgian, on board when it disappeared from the radar on Wednesday afternoon. Hopes to find anybody back alive have been abandoned.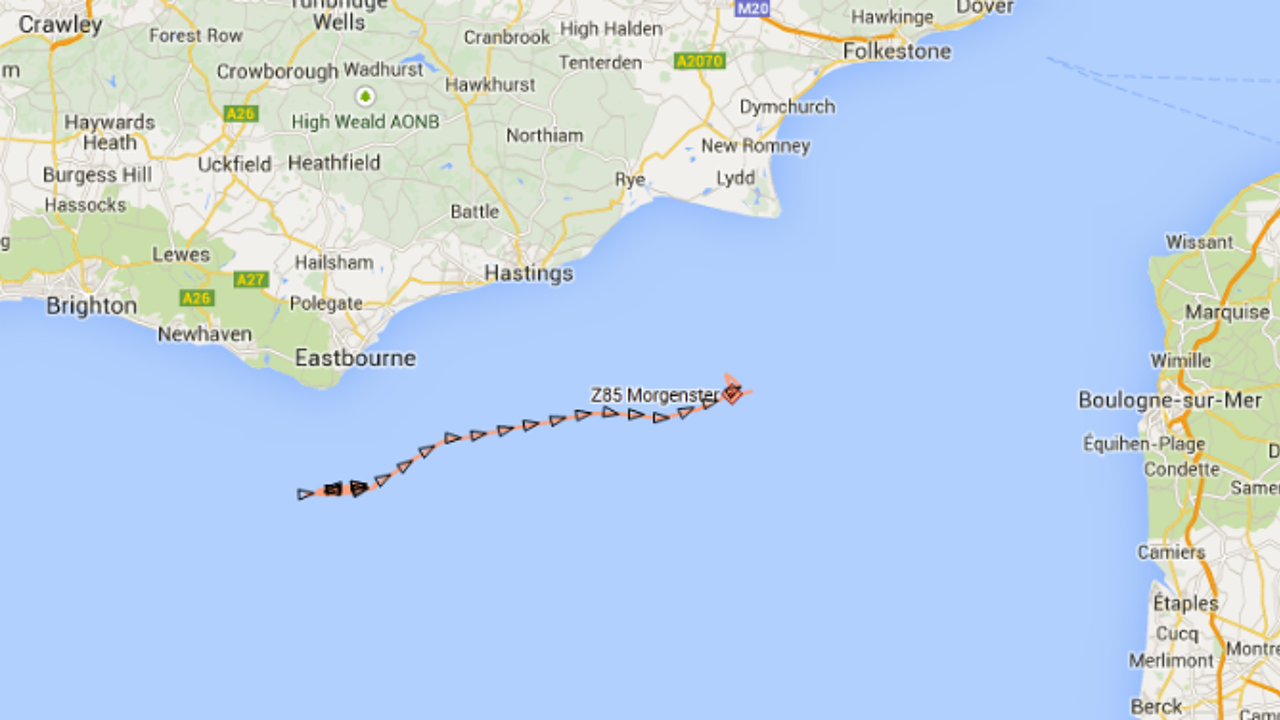 The vessel sent out a last signal around 2:45pm yesterday. It was situated off the Kent coast at that moment (see map). The four-member crew included two Dutchmen, one Portuguese and one Belgian. The captain of the ship is believed to be one of the two Dutchmen. It is not clear yet whether the body that was found, is of one of the crew members.
British rescue workers deployed lifeboats and a coastguard rescue helicopter to start a search off the British coast; France also helped out with a helicopter, and different boats. The conditions were described as "very challenging" as searchers were confronted with fierce winds and a restless sea. 
No trace of the missing boat could be found last night. The search has resumed today, but rescue workers are afraid that chances of finding anyone alive are extremely slim or almost zero. "The water temperature is only 9 degrees Celsius. This means that castaways can only survive in the water for two hours", a member of the Dutch coastguard said. "The discovery of the life raft also proves that the ship was in great difficulty."