Greece extradites terror suspect to Belgium
The Greek authorities extradited a terror suspect to Belgium last night, in the aftermath of the anti-terror raids in Verviers two weeks ago. The suspect is a 33-year-old Algerian man who was apprehended in Athens in the ongoing Verviers investigations. The suspect was questioned, with the examining magistrate deciding to take him into custody for the time being.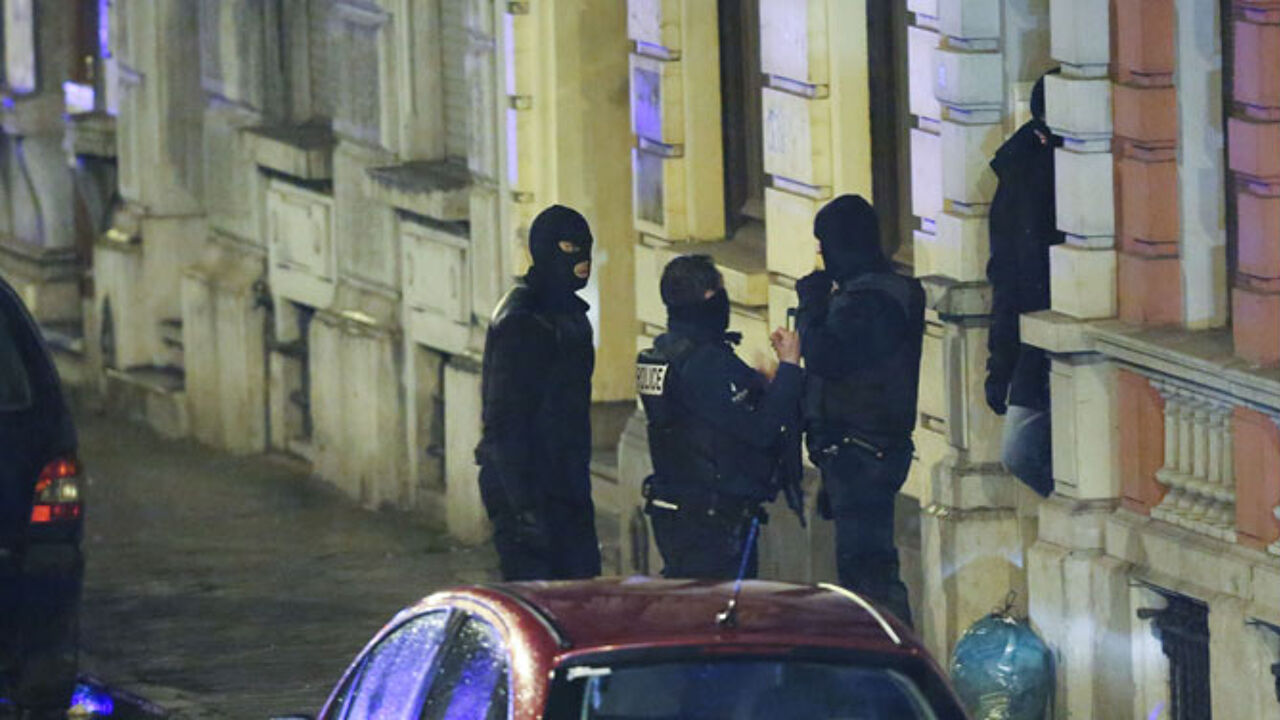 (archive picture Verviers raids)
The suspect was arrested on 17 January, only two days after the Verviers house searches. It is said that the suspect had contact with an alleged jihadist who is behind bars in a Belgian prison, calling him 3 or 4 times.
The man that has been handed over to the Belgian authorities admits he had contacts, but claims that this was only because he knew the other man, and that the contacts have nothing to do with terrorism. He agreed to be extradited, in order to prove his innocence to Belgian investigators.
A second suspect that was arrested in Athens on the same occasion, turned out to have nothing to do with terrorism.