Victories for Charleroi, Kortrijk and Westerlo
Four of this weekend's eight First Division games were played on Saturday evening. In the 6pm kick-off Sporting Charleroi enjoyed a 1-0 win at home against Racing Genk. Mouscron-Péruwelz poor form continued with a 3-0 defeat at home at the hands of near-neighbours KV Kortrijk. Westerlo beat Cercle Brugge 1-0 and the match between Waasland-Beveren and KV Mechelen ended in a two-all draw.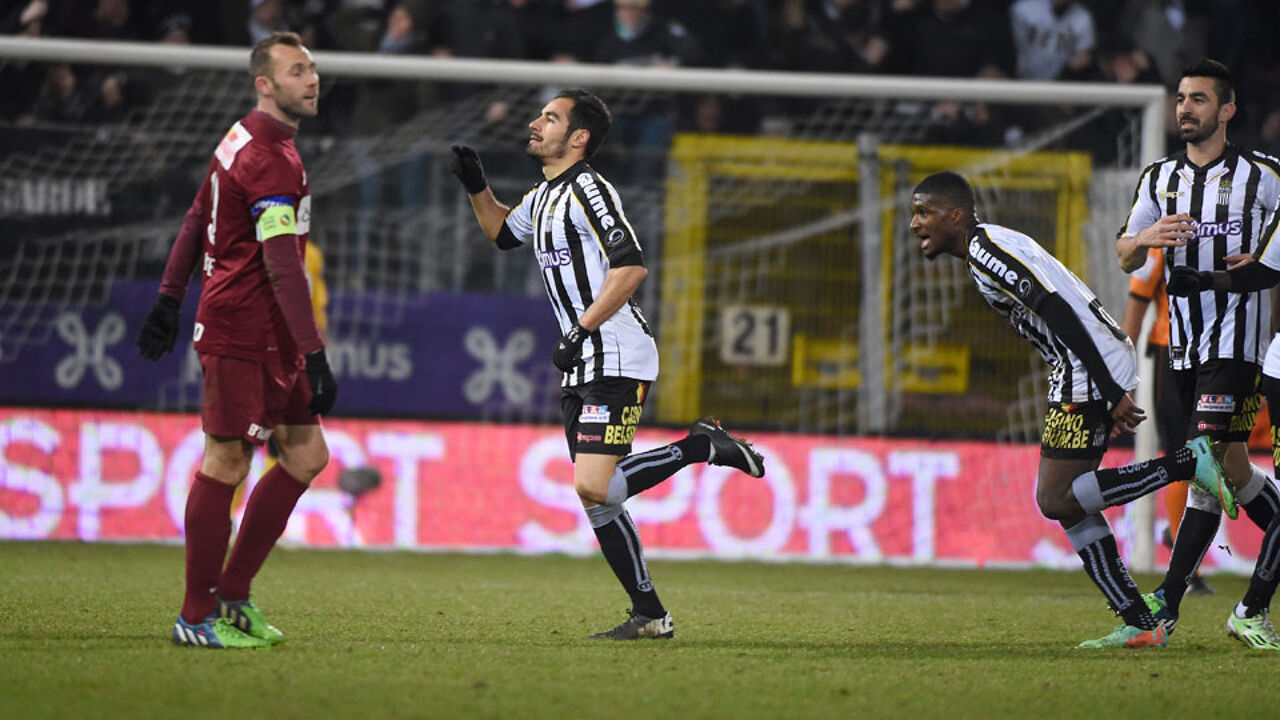 Sporting Charleroi have re-entered the top six after a 1-0 home win against Racing Genk.
Charleroi's goal came late in the second half when what seemed at first to be a bungled cross from Marinos ended up in Köteles' goal on 86 minutes.
Two minutes later Charleroi's Tainmont was sent off for retaliation (photo). The 1-0 final score sees Sporting Charleroi move up to 5th place in the league 38 points from 24 games. Racing Genk is 7th with 36 points.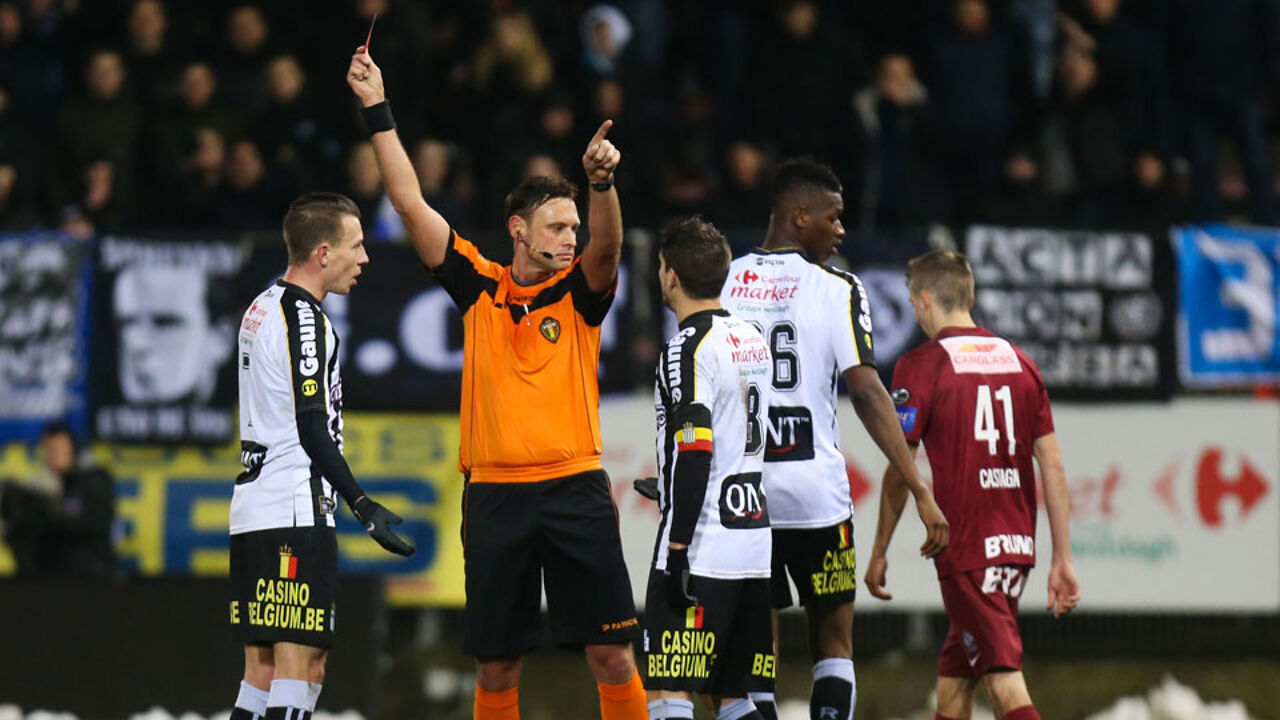 From bad to worse for Mouscron-Péruwelz
Mouscron-Péruwelz's poor form continued on Saturday evening with their sixth straight defeat. This time it was near-neighbours KV Kortrijk that saw off Mouscron with three second half goals.
De Mets opened the scoring on 59 minutes with Marusic making it 2-0 to KV Kortrijk on 78 minutes. Tomasevic's goal (photo) 4 minutes from time made for a final score of 3-0 in KV Kortrijk's favour.
The result sees KV Kortrijk move up to third place in the league with 41 points from 24 games. Mouscron-Péruwelz remain 13th with 23 points.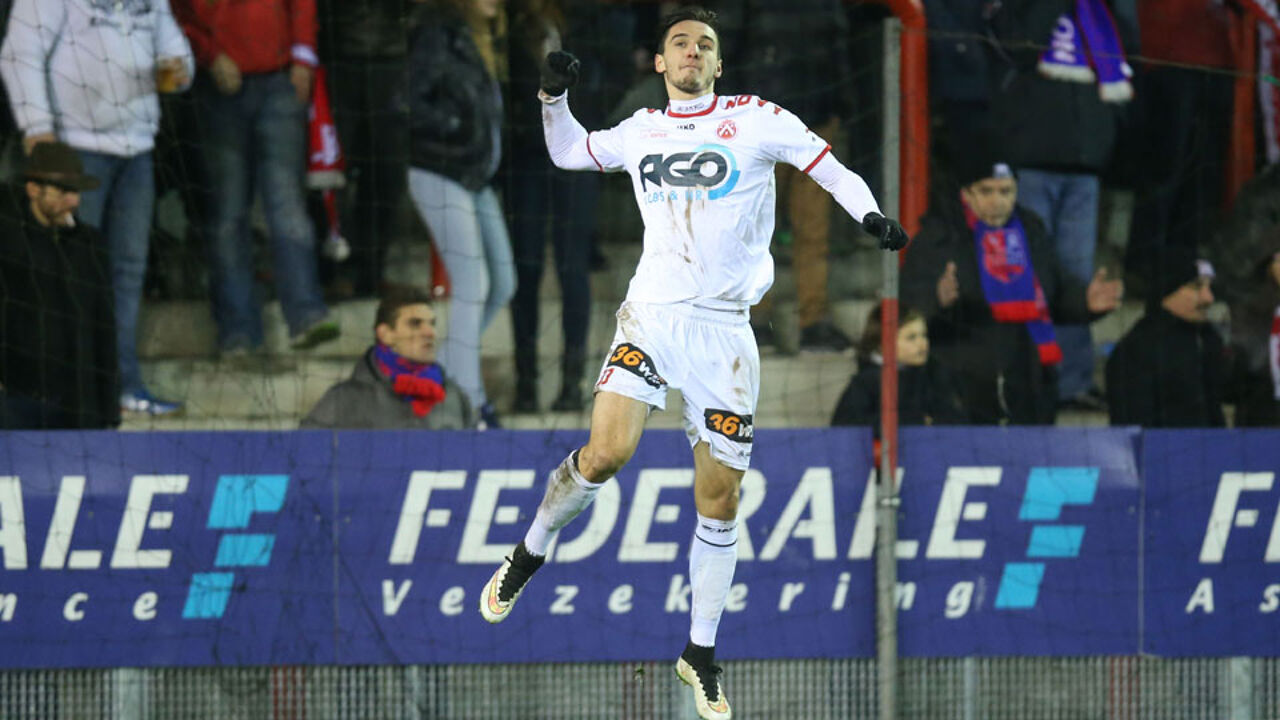 Westerlo get the better of Cercle
An Apau goal on 52 minutes was enough to see Westerlo take all three points from their home game against Cercle Brugge. After three games in charge the Westerlo coach Harm Van Veldhoven remains undefeated.
The result sees Westerlo move up to 9th place in the league with 30 points from 24 games. Cercle Brugge remains 14th with 23 points.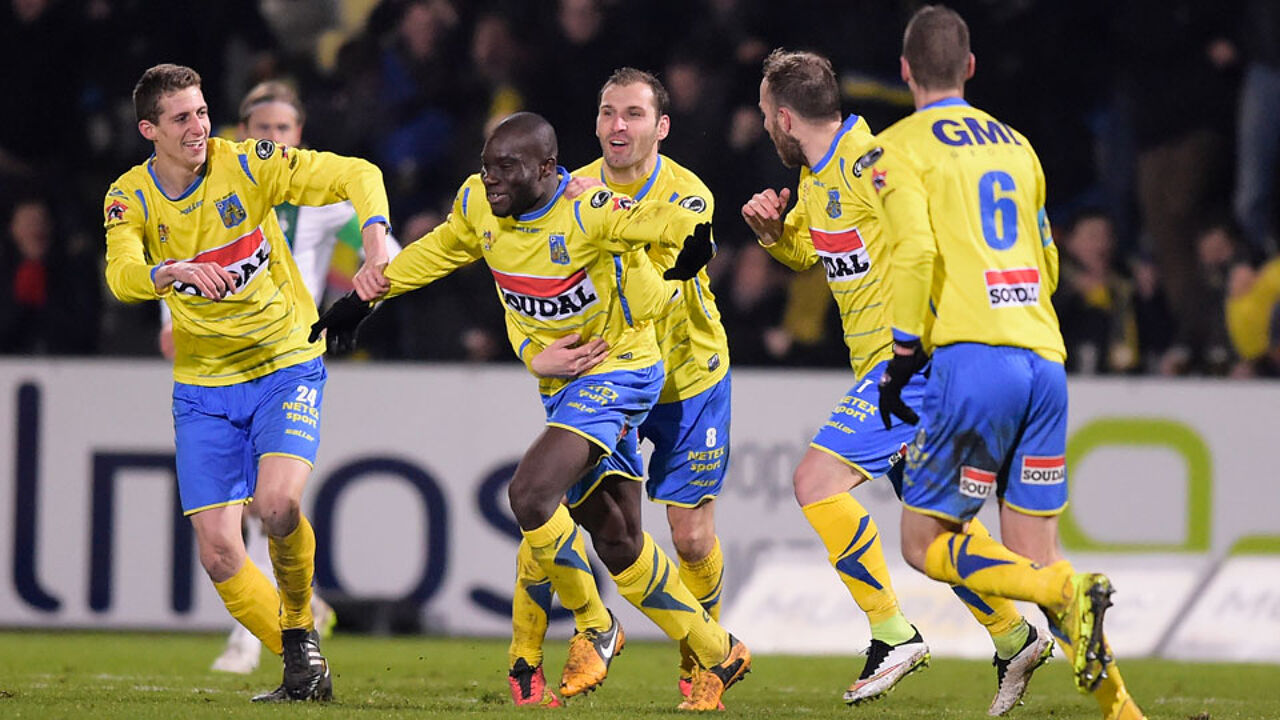 Plenty of goals, but no victor
KV Mechelen game back from being two-down to salvage a point from their visit to Waasland-Beveren. Waasland-Beveren opened the scoring on 15 minutes with a goal from Edmond.
Edmond made it 2-0 to Waasland-Beveren with a penalty on 39 minutes. The turning point of the match came 5 minutes into the second half when Veselinović pulled one back for KV Mechelen.
De Witte's (photo) 73rd minute goal made for a final score of 2-2. The result sees Waasland-Beveren remain second to bottom with 22 points from 24 games. KV Mechelen is 12th with 27 points.