Belgium taken to European Court in euthanasia case
Tom Mortier is taking Belgium to the European Court of Human Rights after his depressed mother was granted euthanasia. She was killed by a lethal injection under Belgium's liberal euthanasia laws in April 2012, but her son is now taking legal action to challenge Belgian legislation, The Telegraph reports.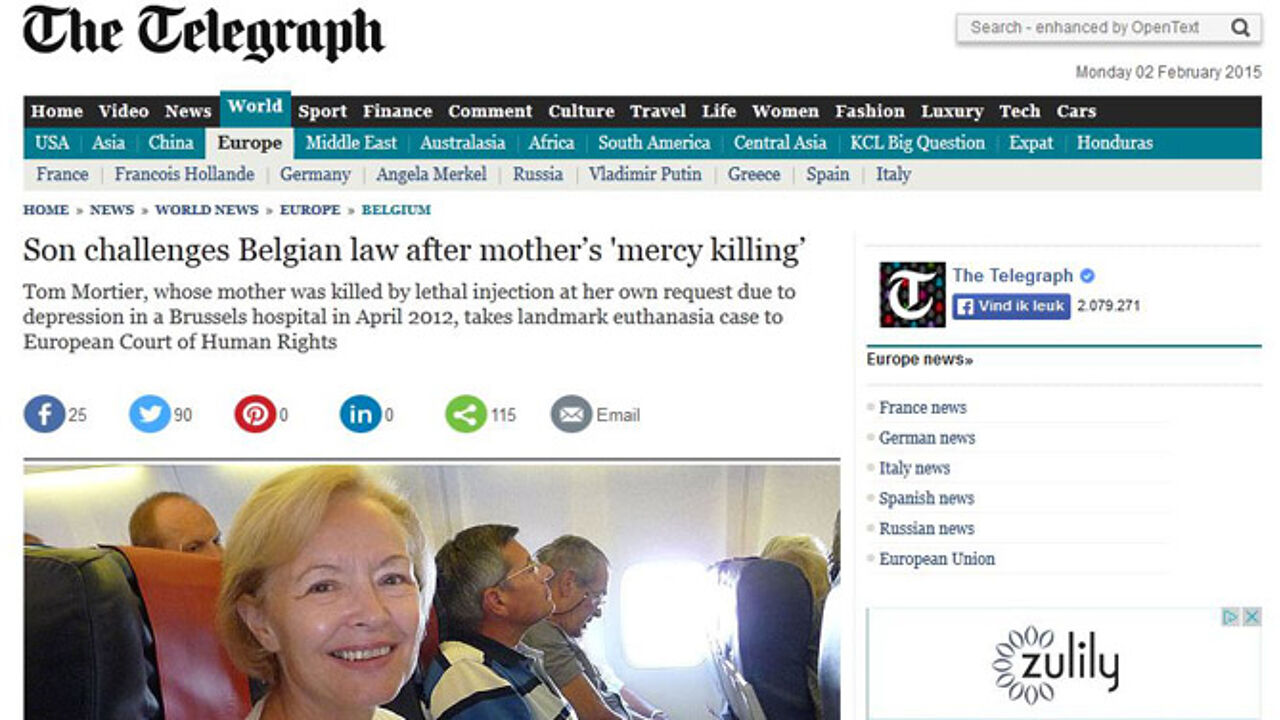 The report in The Sunday Telegraph was confirmed by the lawyer of the man whose mother was allowed to pass away, the Belgian citizen Tom Mortier. His mother died in a Brussels hospital almost 3 years ago after a lethal injection. She had been granted the right die at her own request. Doctors argued she was suffering from a kind of depression that cannot be cured.
The woman's son thinks that it went too far. He argues Belgian euthanasia rules are too liberal. "If you made a movie about what's happening, people just wouldn't believe it, but in Belgium, it's reality," Mr Mortier, 38, told The Sunday Telegraph.
The complaint itself was not filed by the man's lawyer, but by Roger Kiska of the Alliance Defending Freedom (ADF). This is a conservative organisation based in Vienna that focuses on "traditional family values". The son did launch a complaint against the doctor that terminated his mother's life, Wim Distelmans.