"Threatening letter from IS" investigated
The federal judicial authorities have been officially informed about a letter that was received by the popular Flemish daily Het Laatste Nieuws. They will have the letter analysed and will start an investigation into its authenticity. The author claims to be writing on behalf of the terrorist group IS, explaining that "Belgium is a target for possible attacks with bomb cars and explosives, which are already in place."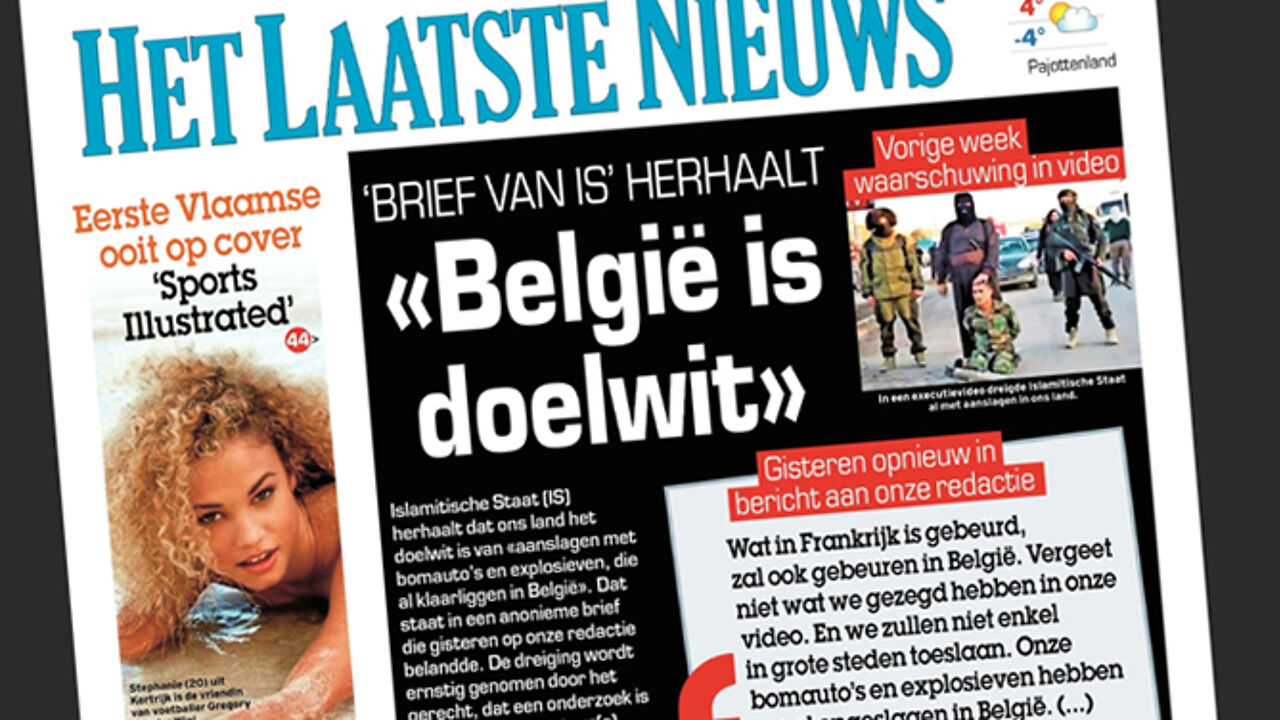 The judicial authorities are taking the letter seriously. Het Laatste Nieuws received it by mail yesterday. The letter is typed and written in French. The writer(s) addresses the Belgian population, King Filip and Bart De Wever, who heads the country's biggest political block, the N-VA, and who is also the Burgomaster of Antwerp.
"What happened in France, will also happen in Belgium", the letter goes. "Don't forget what we said in our video. We won't just hit the big cities, but also rural areas. Our bomb cars and explosives have been stored in Belgium already. (...) From Belgium IS will conquer Europe. This is just the start."
It is not clear who wrote the letter, and whether it was really sent by IS. An investigation has been started.