Ghost goal in Genk, part 2
In football, the Limburgers of KRC Genk have been able to benefit from yet another ghost goal. This time, a goal was allowed which was clearly offside. The special thing about it, is that it happened in the same goalmouth as last time, in Genk's Cristal Arena. Some are talking about a haunted goal mouth.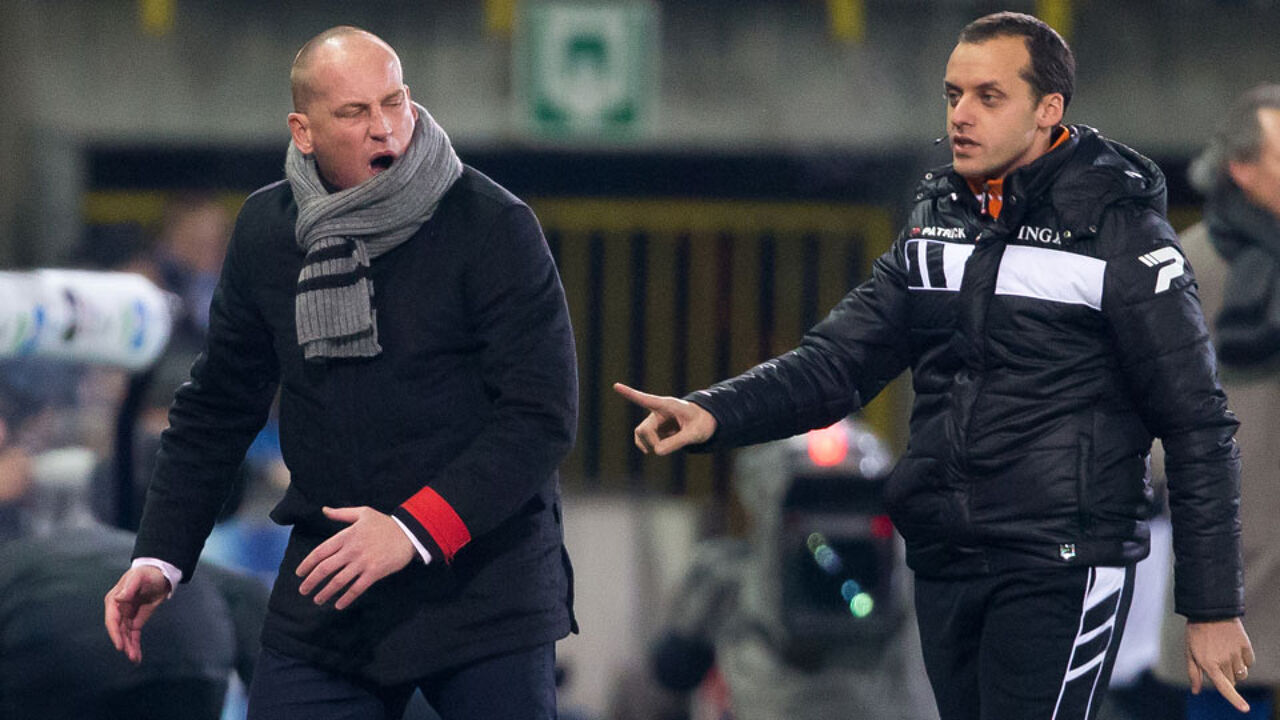 The first case was in autumn last year, when Genk striker Hervé Kagé hit the bar with a thundering shot. The ball bounced back on the ground, clearly in front of the line, but the linesman allowed the goal. TV footage later confirmed the obvious mistake. It was a highly mediatised "goal", because the ball was very clearly in front of the line, there was even no room for discussion. A mistake like that had not been seen in the Belgian league in decades.
Yesterday, Genk were given a goal after a clear example of offside. Genk striker Siebe Schrijvers had gone down in the penalty area near the back line (at the right side of the goal) as play continued. The ball came back to him from a fellow Genk player; he got up and quickly scored, surprising everyone, both Ostend and Genk players. Ostend coach Frederic Vanderbiest was furious (photo), because the "goal" allowed Genk to equalise.
Referee Sébastien Delférière explained that he thought the ball came to Schrijvers from an Ostend defender, in which case offside could maybe not be called in. But after the match, almost everyone, even the Genk players, admitted it was offside. Spectators also clearly felt it was offside.
The match ended in a 1-all draw. To make matters worse for Ostend, the team from the coast had a goal disallowed for... offside earlier on in the match. That was a very close decision.
The match was eventually also a disappointment for Genk, that hoped to win. The Limburgers are still out of the top-6.
In Cup action, Club Bruges thrashed neighbours Cercle 5-1 in their semi-final first leg. AA Gent take on Anderlecht tonight. The returns are next week.