"Do-it-yourself" brochure for Flemish civil servants
Various thousands of Flemish civil servants have received a brochure in their mail box, which has the look and feel of a tourist brochure. It is called the "do-it-yourself walk" and shows staff the way from the North station to their future, newly-built offices near Tour&Taxis. It should help them to find the way to their new location, which is only 1 kilometre from the North station.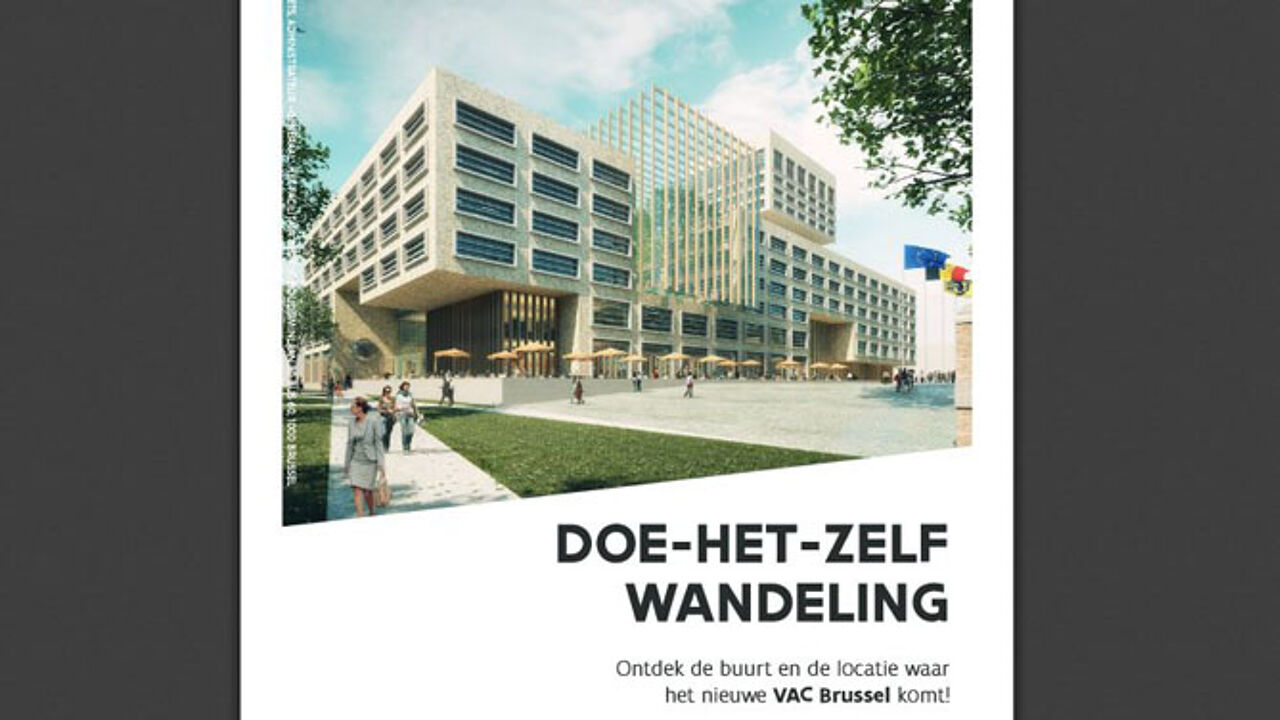 A large number of civil servants working for the Flemish administration are now working in the Boudewijn and Phoenix buildings, near the Albert II Avenue close to the North station. Their imminent switch made the headlines last year already, when they voiced their discontentment about the move. This next triggered indignation among other people working in Brussels, who couldn't understand what the big deal is about.
The Flemish civil servants are complaining that they will have to walk 13 minutes more. The area they will have to go through, was said to be "potentially unsafe" as they walk past a small park. The Flemish employees received the support from the socialist trades union ACOD.
Frietkot
The news about the protest was picked up by the satirical programme "De ideale wereld" (The Perfect World) on the commercial TV station Vier, in which they made fun of the civil servants. They organised a walk themselves with actors to make the joke.
The Flemish government took things seriously, though, organising guided walks for its staff. These were such a success, that it was decided to create a special brochure. The leaflet contains ample information about things to see along the way, such as the WTC Towers and ... a closed 'frietkot' where it used to be possible to buy fresh chips.