Albert and Paola thankful for support after death of... Paola
People sending a message of condolence to the former Belgian king and queen, Albert and Paola, after the death of Dowager Queen Fabiola, were in for a small surprise when they received a message back, which thanked them for their support. Albert and Paola thank the people for their support "in connection with the death of Her Majesty Queen Paola". The news was revealed by De Standaard and Het Nieuwsblad.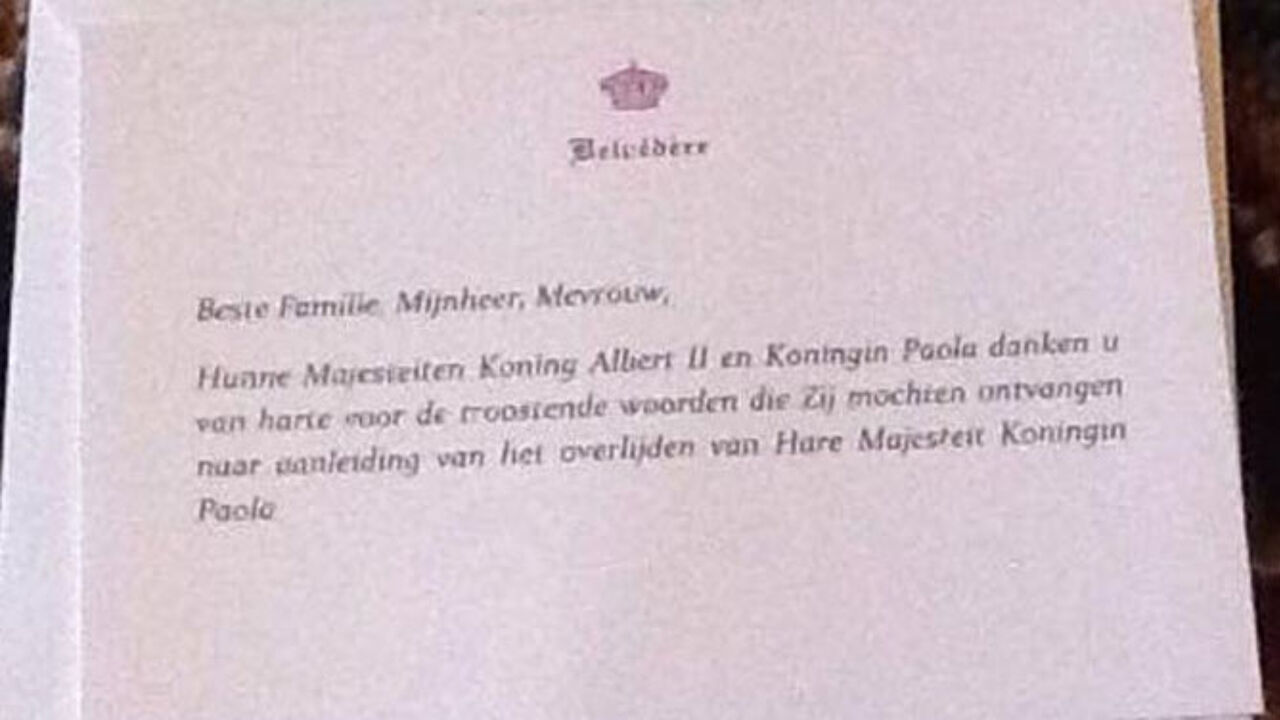 "Their Majesties King Albert II and Queen Paola want to thank you cordially for the words of consolation that They were happy to receive after the death of Her Majesty Queen Paola", the message says (see below). It was sent to an estimated 150 members of the public.
The caption says "Belvédère" after the name of Albert's and Paola's residence in Laken. The French version of the message is correct. A spokesman for the Royal Palace is talking of a "human mistake". A new card will be sent with apologies.
Fabiola passed away at the age of 86 last December. She was the widow of the former King Boudewijn, Albert's brother. Albert's spouse Paola is presently 77 and is reported to be in good health.