Cars on fire on the Brussels Ring
Five vehicles were involved in a multiple pile up on the Brussels orbital ring road on Friday evening. The accident happened at Strombeek-Bever.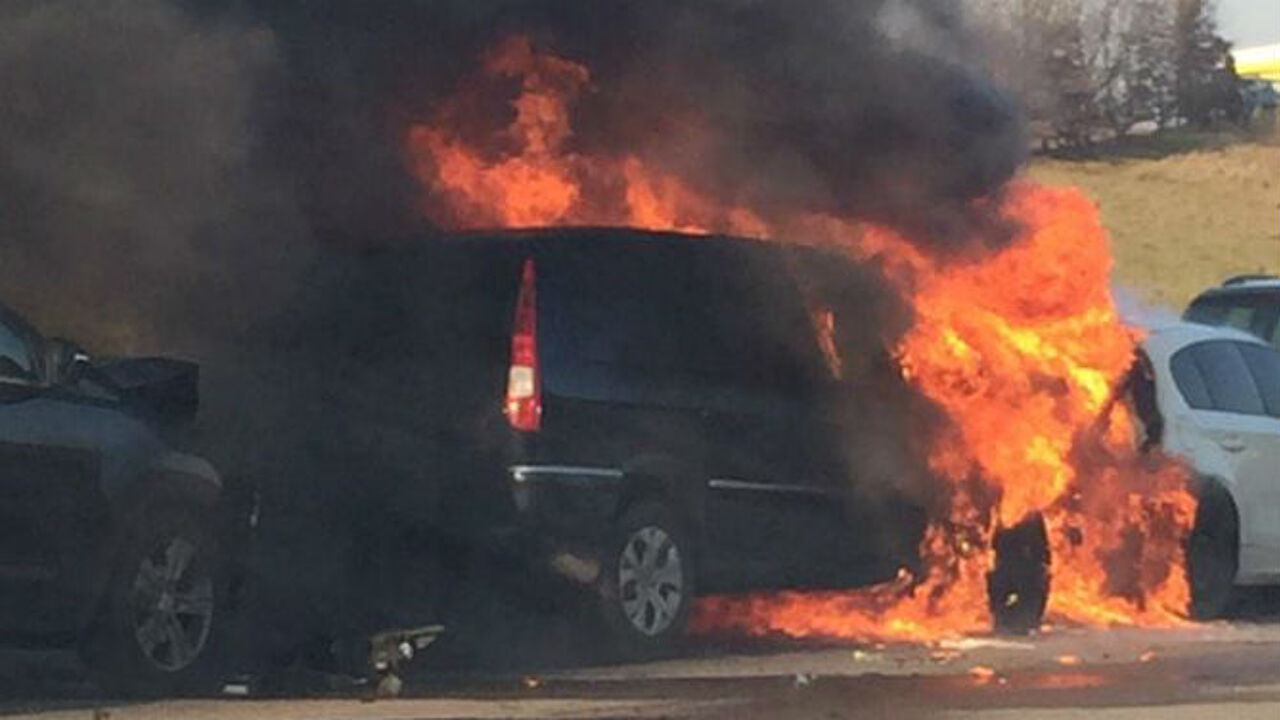 Three cars caught fire as a result of the impact. Fire-fighters immediately attended the scene. One person is known to have sustained minor injuries.
The accident led to lengthy tailbacks on the Brussels orbital. Traffic is being directed over the hard shoulder in order to allow the emergency services to do their work. At one point there were tailbacks in both directions, one running back to Erasmus and the other reaching Zaventem.