New blunder from King Albert's office
Belvédère, the residence of King Albert and Queen Paola, seems to have made another incredible blunder. The king's office earlier sent out a thank you letter to people who had sent their condolences on the death of the Dowager Queen Fabiola, King Albert's sister-in-law, but the card erroneously mentioned Queen Paola, King Albert's wife, where it should clearly have said Queen Fabiola.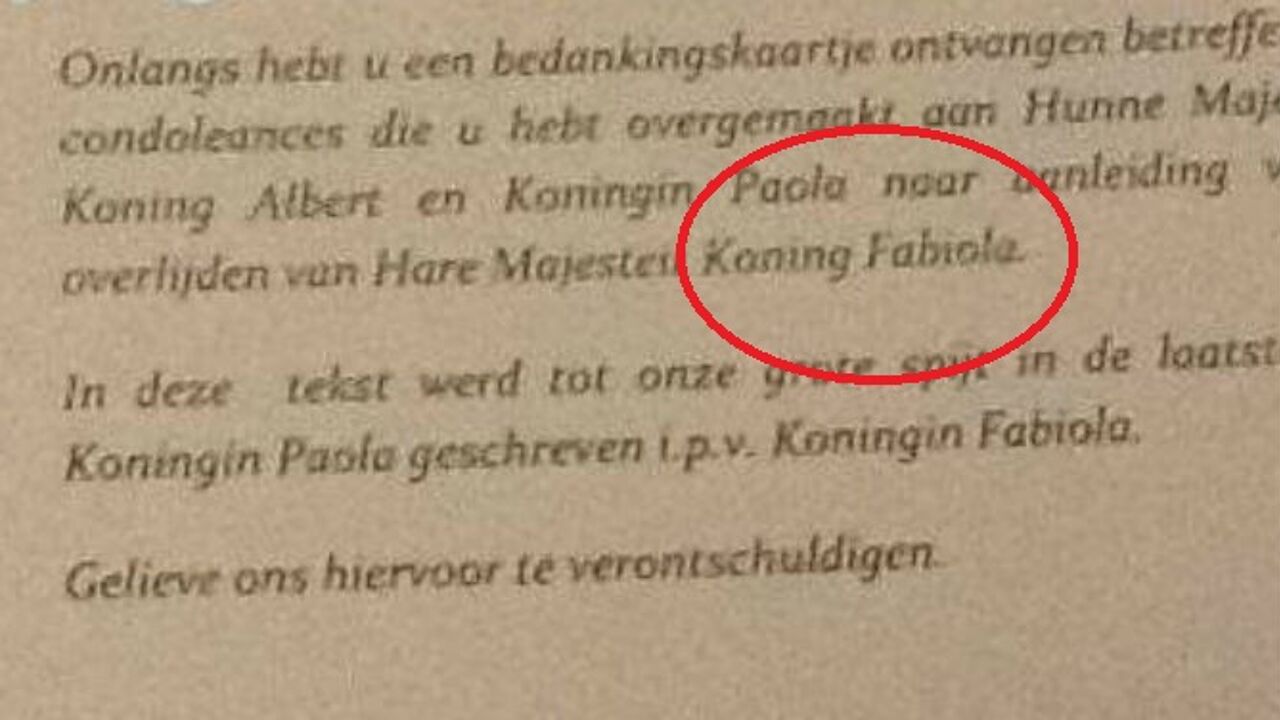 Belvédère has now sent out a second card apologising but refers to the late King Boudewijn's widow as King Fabiola.
Royalty watcher Wim Dehandschutter of the Het Mediahuis publishing group posted the news on the micro-blogging website Twitter including a photo from somebody who is said to have received such a card.
The Royal Palace in Brussels has been keen to stress that the card does not form part of official communication, but is a note from the former monarchs. It remains to be seen whether a third card will be going out.
Relations between the new king, King Filip, and his father, King Albert, are believed to be strained.