Chocolate dress for stunning Miss Belgium
The Heizel exhibition centre was the place to be last weekend as the people of Belgium marvelled at the country's latest chocolate creations at the Salon du Chocolat, a chocolate fair. One of the more unexpected creations was a dress made of pralines.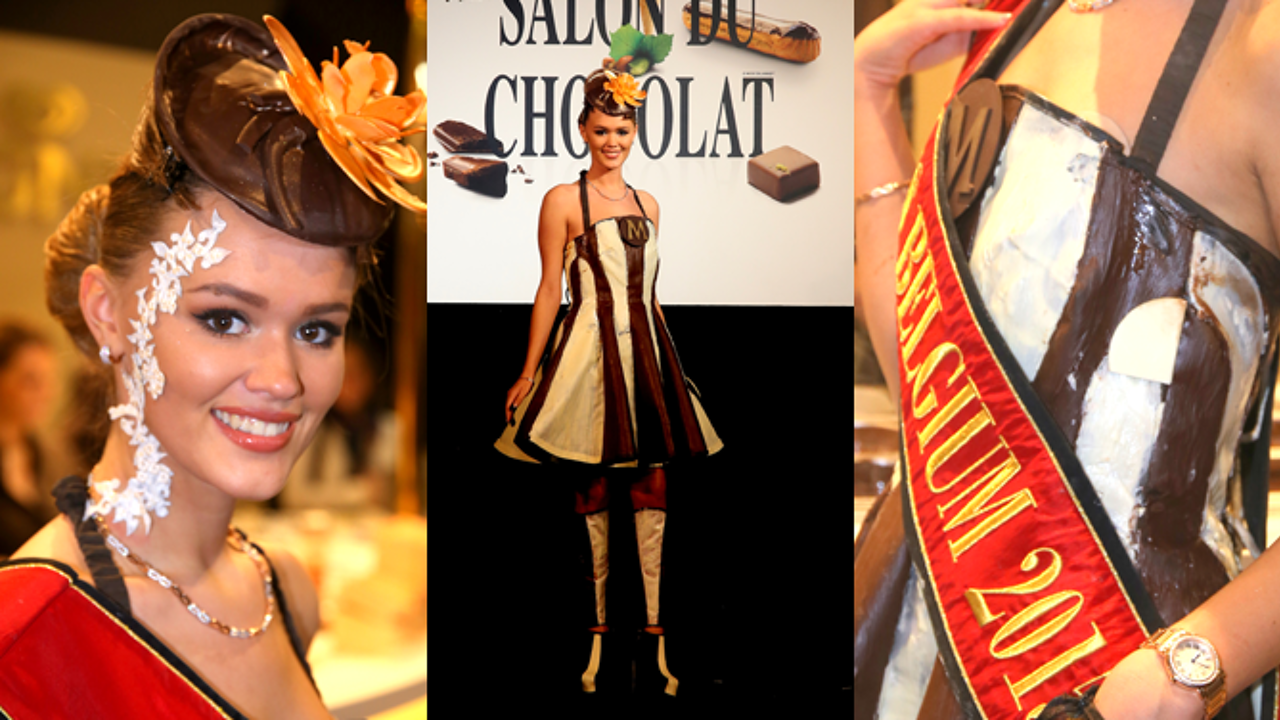 30,000 chocolate fans trekked to the Heizel to admire the latest creations by Belgium's chocolatiers. The creations included chocolates made with sushi as well as chocolate dresses.
The sushi pralines (photo below) were produced by Cosijns. Chocolatier Guy Van Crutsem: "The chocolate fillings include traditional flavours like praline, but also Asian tastes like wasabi and ginger."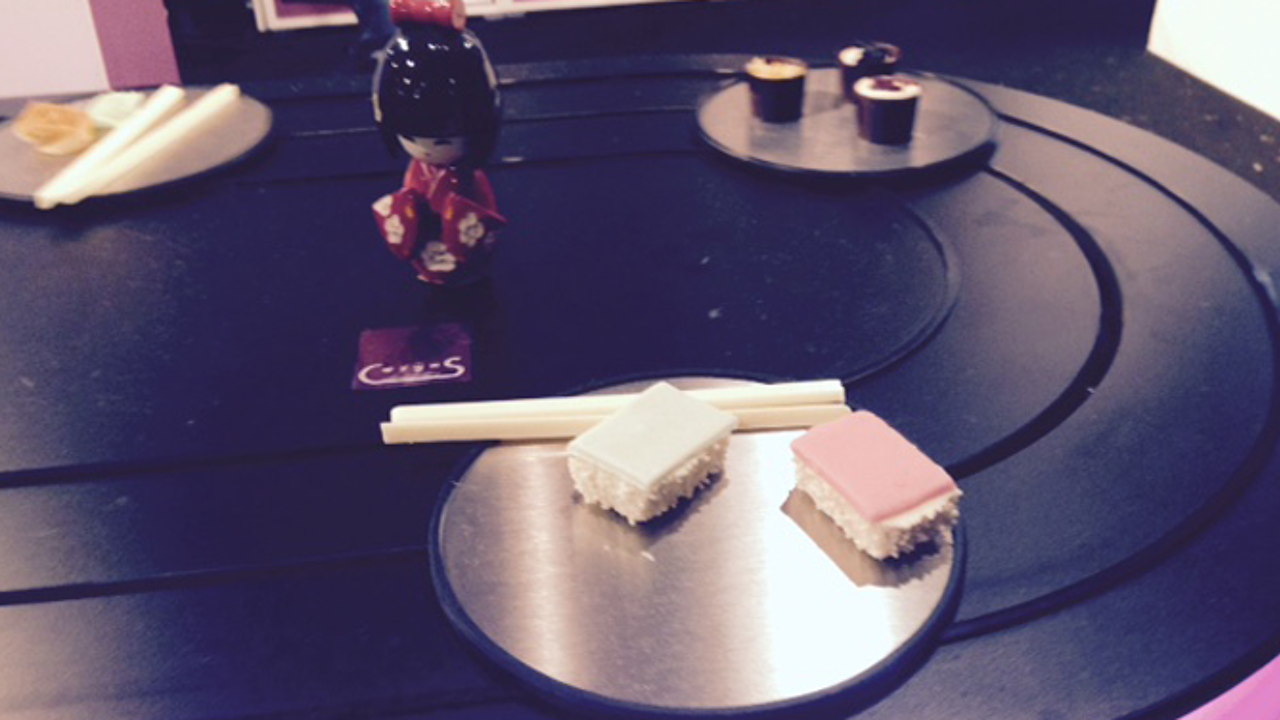 At the fair you could also see how tattoos are made using chocolate and how chocolate is used in massage and wellness products. Chocolatiers are also collaborating with fashion designers resulting in a fashion show with clothes and accessories made of chocolate. Miss Belgium Annelies Törös was on the catwalk (photo top).