Terror threat remains at level 3
OCAD, the body that analyses the terrorist threat in Belgium, has decided to keep the threat level at level 3, the second highest threat level. The body is keen to stress that the security services do not possess any tangible information about a specific terrorist threat in Belgium.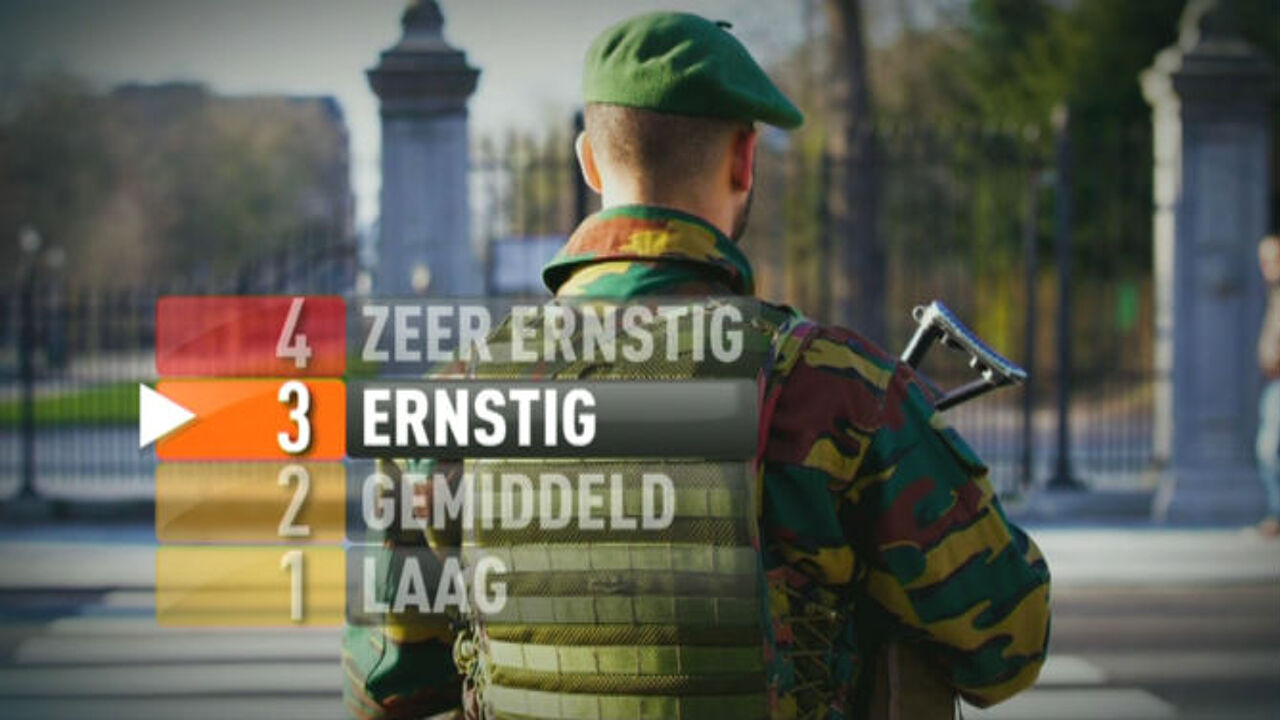 The decision to maintain the terrorist threat level at level 3 at least for a further two weeks means that a raft of measures remain in force. Under level 3 the military can be deployed to guard sensitive sites.Security measures are continuously being evaluated and adjustments are being made where necessary.
The threat level was raised to level 3 following the killing by police of two terrorist suspects in Verviers last month. Level 3 means that there is a serious terrorist threat. Persons, groups or events are possibly but also probably the target of a terrorist outrage.