Fire devastates Bruges hotel
A fire at a hotel in Bruges caused considerable damage last night. The blaze devastated the roof of Hotel Walwyck that is located in the Leeuwstraat in the Bruges city centre.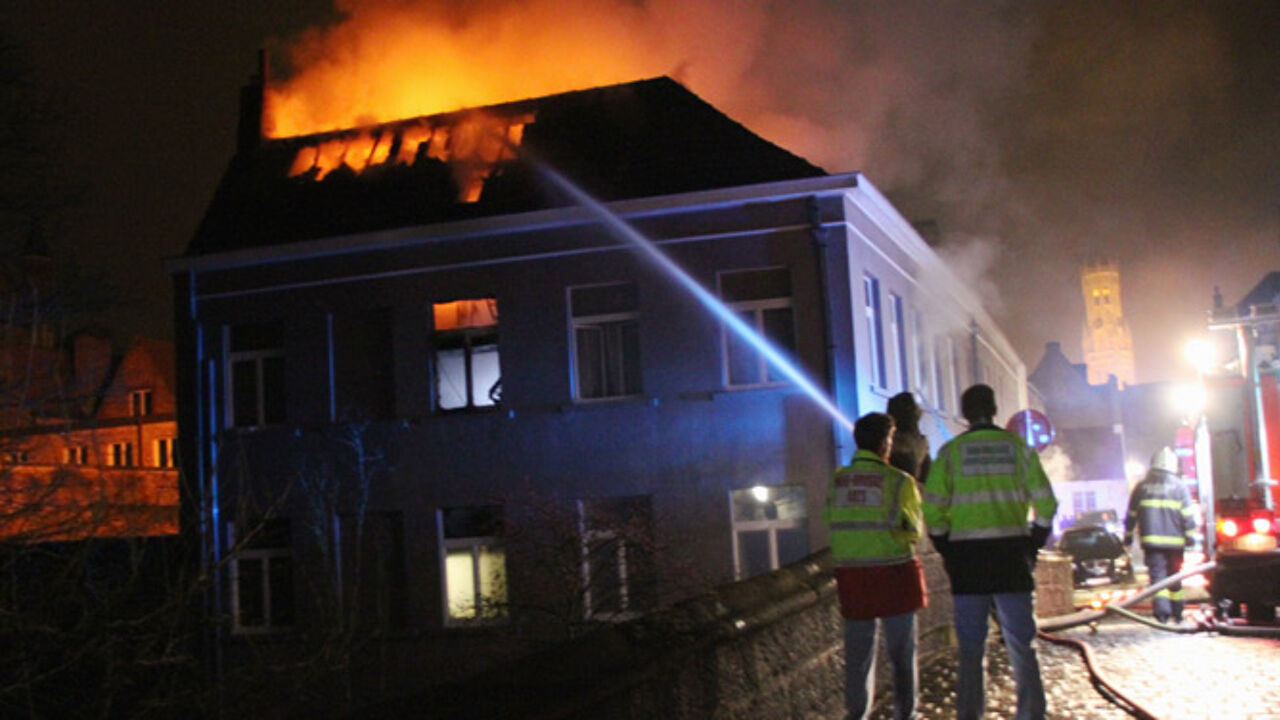 The six people in the hotel at the time were all able to escape. Nobody was injured in the blaze that was first noticed around 10:15PM. Fire-fighters immediately attended the scene, but were powerless to prevent significant damage to the building and especially its roof.