Nous sommes Charlie! But not for football scum (Blog)
"Red or Dead". These words were displayed, alongside an image of Friday the 13th character Jason Voorhees holding the decapitated head of footballer Steven Defour, on a large banner, or tifo, at a recent Standard Liège home match. The tifo, held aloft by hundreds of Standard fans, caused more hysteria in Belgium than the snowpocalypse did in New York, and with about as much reason.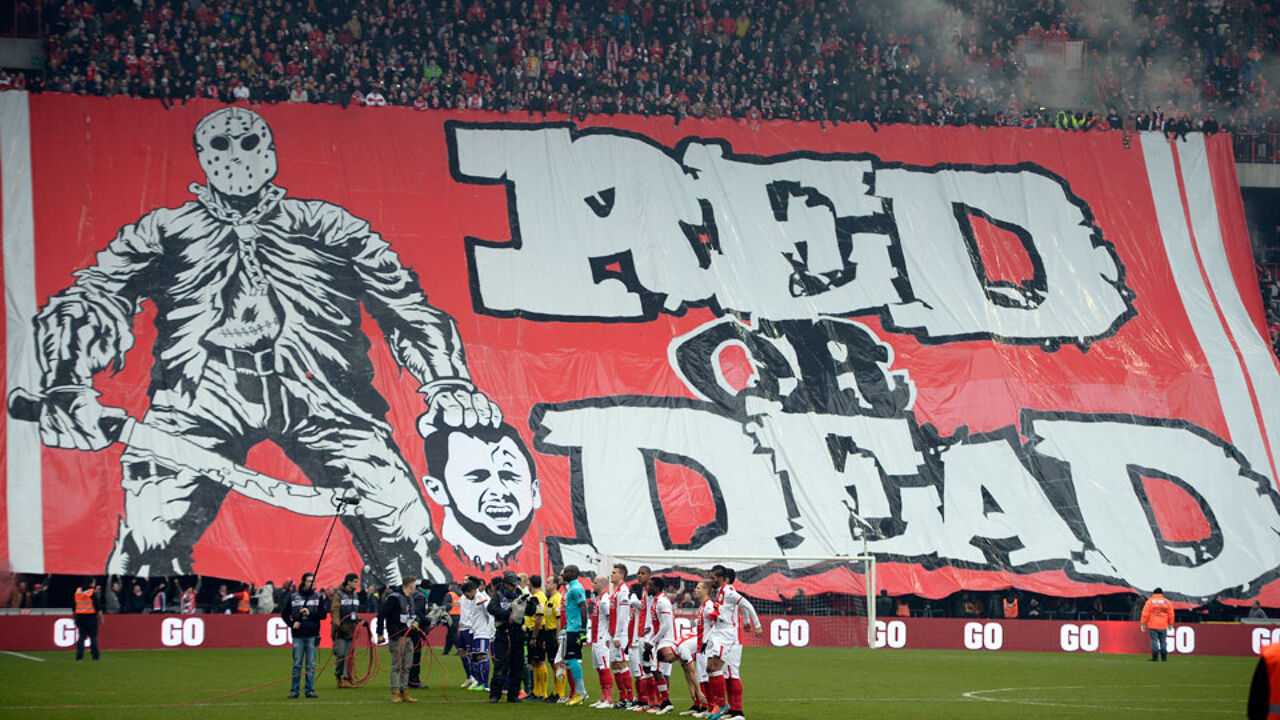 Defour had been Standard Liège's captain for 5 years, before leaving for FC Porto in Portugal in 2011. In 2013, he rejoined a Belgian football team, but it wasn't Standard; it was their most bitter rival, Anderlecht. Unsurprisingly, this went down as well with the Liègeois as an appearance from Satan at a christening, hence the tifo (red is the colour of Standard).
Read more on the Fans of Flanders website.