Former Sharia4Belgium leader Belkacem gets 12 years
The criminal court in Antwerp considers the Belgian radical Islamist group Sharia4Belgium to be a terrorist organisation that brainwashed youngsters to have them join Jihadist fighters in the Middle East. Its former leader and spokesman, Fouad Belkacem, has been sentenced to 12 years in prison. Crown witness Jejoen Bontinck, the best-known (former) member, was also convicted but only received a suspended sentence, after spending time in custody before the trial.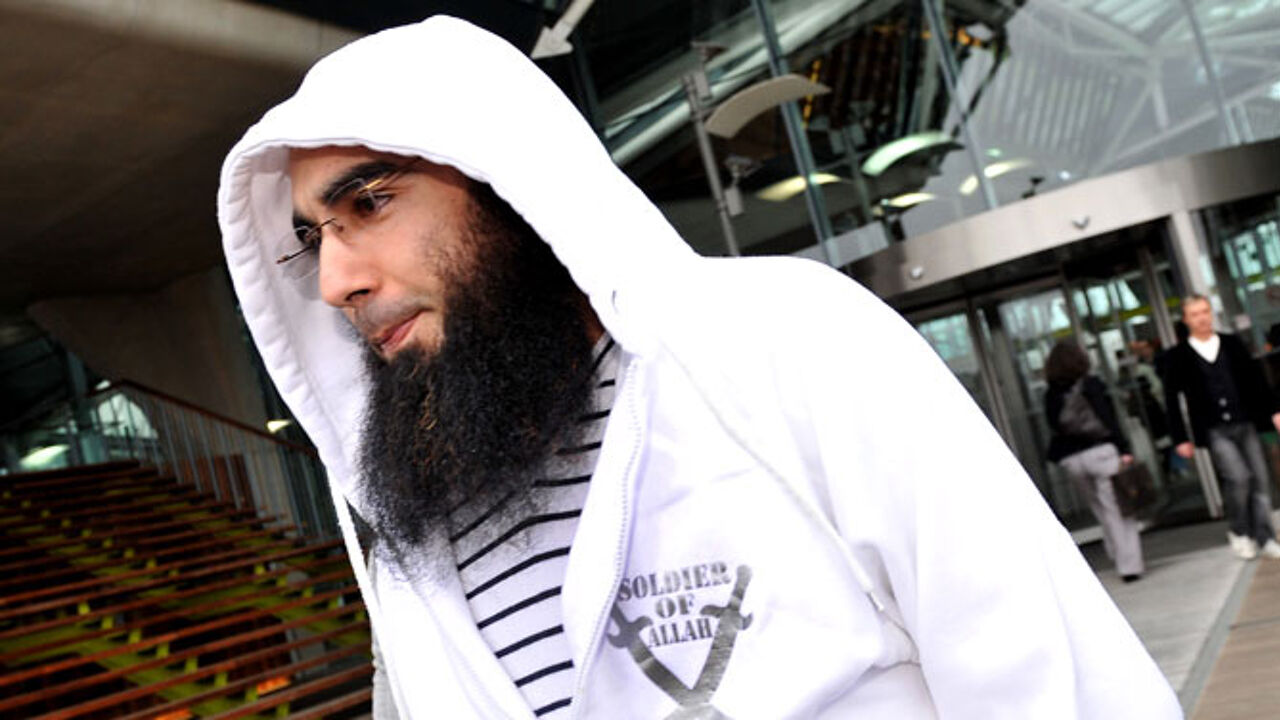 No fewer than 46 individuals were facing charges in the trial. All 45 were convicted of leadership or membership of a terrorist group. The court in Antwerp ruled that Sharia4Belgium had the intention to introduce the strict Sharia legislation, both in Belgium and abroad, by starting an armed battle to overthrow the Belgian democratic system, with the aim of creating an Islamist state.
No attacks actually took place in Belgium, but telephone taps revealed that dozens of members of the organisation travelled to Syria to join the fights. Fouad Belkacem (32, photo) has always been considered as the spider in the web.
"Sharia4Belgium prepared youngsters for armed combat"
Although he never fought in Syria, the court ruled that Belkacem was the driving force behind the organisation. He set up Sharia4Belgium and tried to convince youngsters to join Jihadist fighters in the Middle East. "It is clear that Belkacem (...) prepared young people physically and psychologically for armed combat", judge Luc Potargent read out in court.
Belkacem has always proclaimed his innocence and openly asked prosecutors whether it's a crime to promote beliefs. His lawyer had demanded his client be cleared from all charges, while public prosecutors had demanded a 15-year sentence. Belkacem first refused to stand up when the verdict was read out. He only did so with a big sigh after two policemen sitting beside him told him to rise.
"Absence of terrorist attacks doesn't mean you can't be convicted"
While 46 members of the group stood trial in Antwerp, only 7 were present in court. Most of the others are believed to be still in Syria. They received smaller punishments. One suspect was acquitted.
Delivering his verdict, judge Potargent detailed how Sharia4Belgium glorified armed struggle and called for the adoption of Islamic Sharia law by violent means. Members of Sharia4Belgium not only went to fight with Al Qaeda's Syria wing, Jabhat al-Nusra, and organisations which later morphed into Islamic State in Syria, but also went to Yemen, he pointed out.
"The law doesn't state that terrorist attacks already have to be carried out to qualify a group as a terrorist organisation. They only have to have the intention to one day carry out such attacks," explained Potargent.
"My son should have got a new life"
The prosecution case has largely relied on the testimony of the key witness Jejoen Bontinck, who made the national headlines when his father Dimitri travelled to Syria to trace him and get him back to Belgium. His attempt failed, but in the end Jejoen managed to get back on his own account and break with his past.
Jejoen would be free to go, if it hadn't been for another case in which he is behind bars. He violated the terms of an earlier conditional release by seeing his girlfriend again in a case of domestic violence.
Still, his father Dimitri is afraid his son could be in danger considering the role he played in the trial. He is not happy with the fact that a crown witness in the Hells Angel trial was granted a new identity by the Belgian authorities, while this was not the case for his son.
The sentences come after Belgium's terror alert level was maintained at 3 on Monday. Belgian investigators believe that some 350 Belgian nationals have fought in Syria, the highest per capita level among western European countries.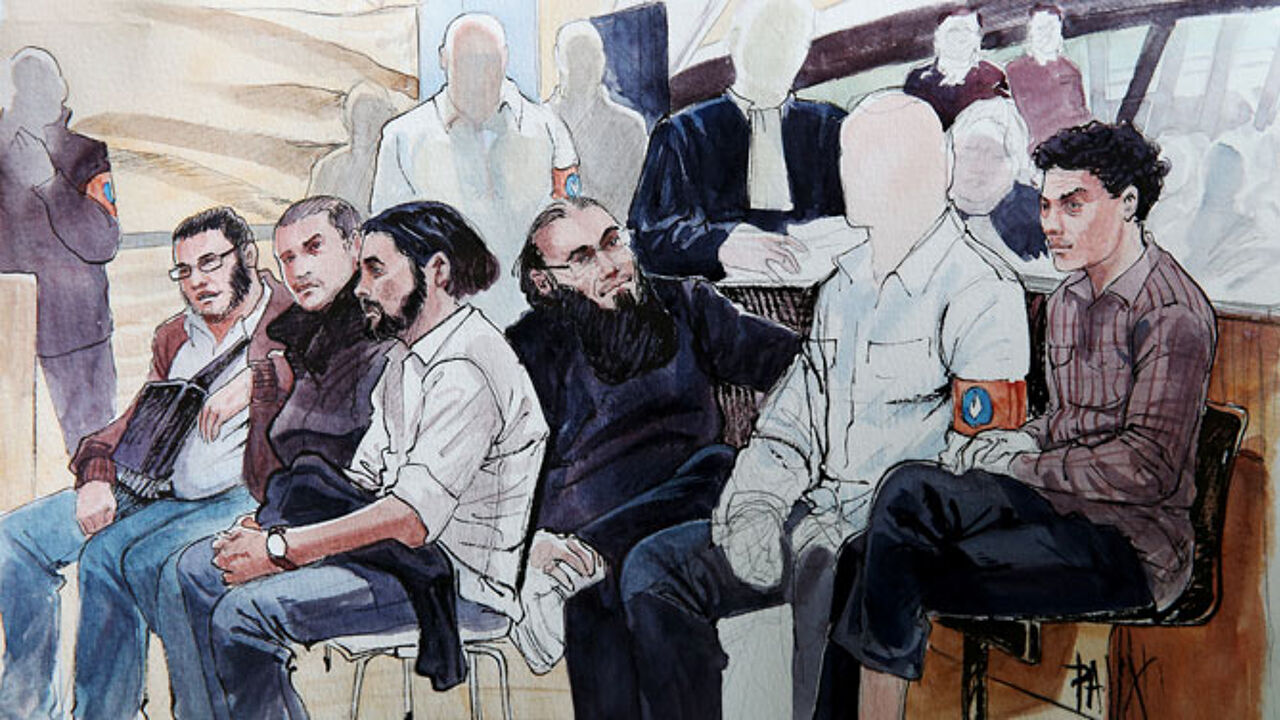 Nicolas Maeterlinck