"My mother saw the Spanish king on TV and told me 'this is your father'"
Belgium's Ingrid Sartiau saw the former Spanish king Juan Carlos launching an appeal in the paternity law suit that she started against him. Who is Ingrid Sartiau, and why does she believe that Juan Carlos is her father? It seems the Kruibeke resident has a solid case.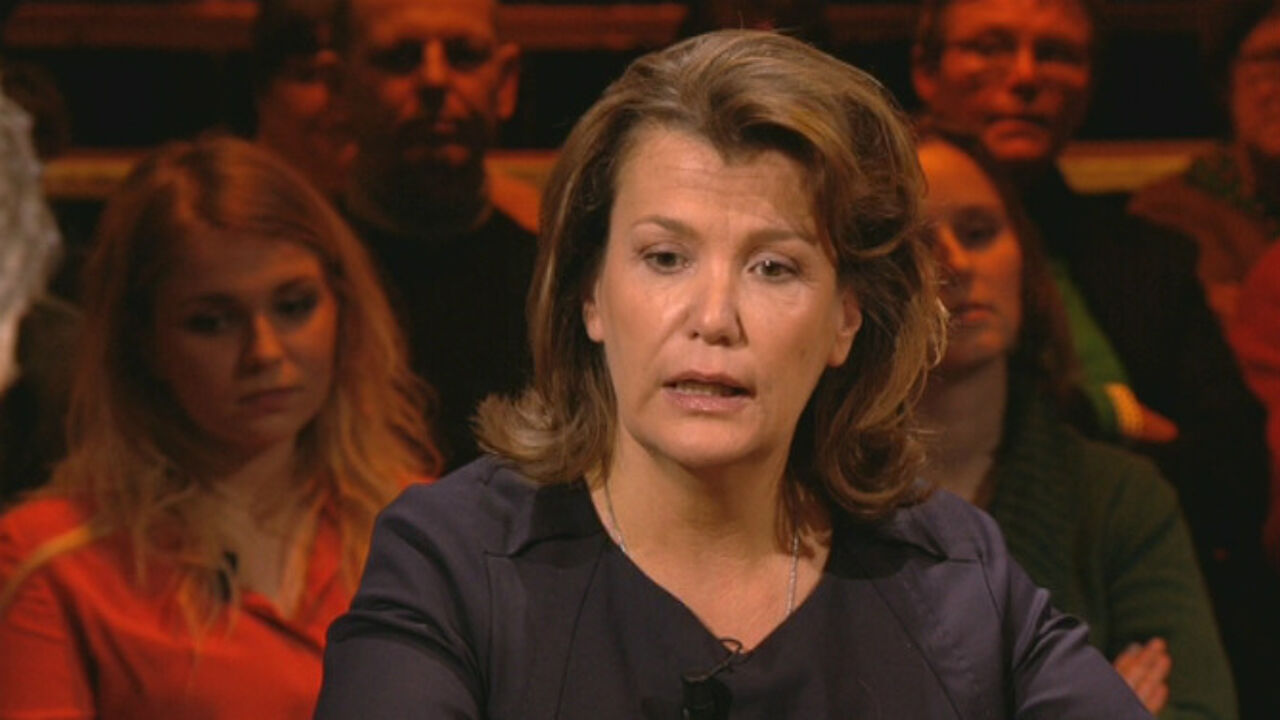 Ingrid Sartiau was born in Ghent in 1966 and is now living in Kruibeke, in East Flanders. A couple of weeks ago, she was invited to the VRT's late evening show Bart&Siska to explain about her paternity claim (photo).
Sartiau grew up without a father. The first time her mother told her that Juan Carlos was her natural father, was in her mid-thirties. "There was this TV report about King Juan Carlos. She told me that he was my father, just like that." At that moment, she didn't feel like starting a search into a royal past. "I guess I didn't want to know it, or I just wasn't ready to face the truth."
"Search has been going for some time now"
The information did have a big impact on Ingrid Sartiau (48), who started her quest after all. "The search for my natural father has been going on for some time now", she explained. "I had been asking the question to my mother for years, but never received an answer."
Sartiau did not give up and took action at a certain moment. "Considering my age and her age, I urged her to sit around the table with me. I really wanted to find out the truth. She next told me the whole story. She said to me: your father is (the then) King Juan Carlos of Spain."
Solid case
Sartiau's mother was born in Wallonia in 1934. "She made acquaintance with Juan Carlos in her young years. She was working for the De Mérode family in France as a governess at that time. They didn't meet in the next couple of years, but she met him again at the Costa del Sol later on. I don't how they arranged that, but my mother was a kind of a rebel. Maybe she made it possible that they could meet again."
Sartiau explains that her mother never came out with it herself, because she was afraid to do it, and because she wanted to protect the Spanish royal house. However, she and her mother seem to have a solid case with the Spanish court. This was confirmed by the fact that the court did not reject her paternity suit.
"A brave move"
The Belgian royalty watcher Kathy Pauwels told the VRT that she got to know Ingrid Sartiau as a timid person some years ago. "She next decided to come out with it, which is very brave. You have to know that you also give up a lot when you do so."
Juan Carlos married Sofia in 1962. He was on the Spanish throne between 1975 and 2014, when his son Felipe took over. Juan Carlos and his wife Sofia have been living apart for several years now.