New traffic congestion milestone set for Belgium
Monday morning had almost 450 kilometres of traffic jams on Belgian roads. This number is considered as "highly exceptional" and clearly exceeds last year's maximum of 380 km in morning rush hour. The jams were triggered by a combination of rain and road accidents.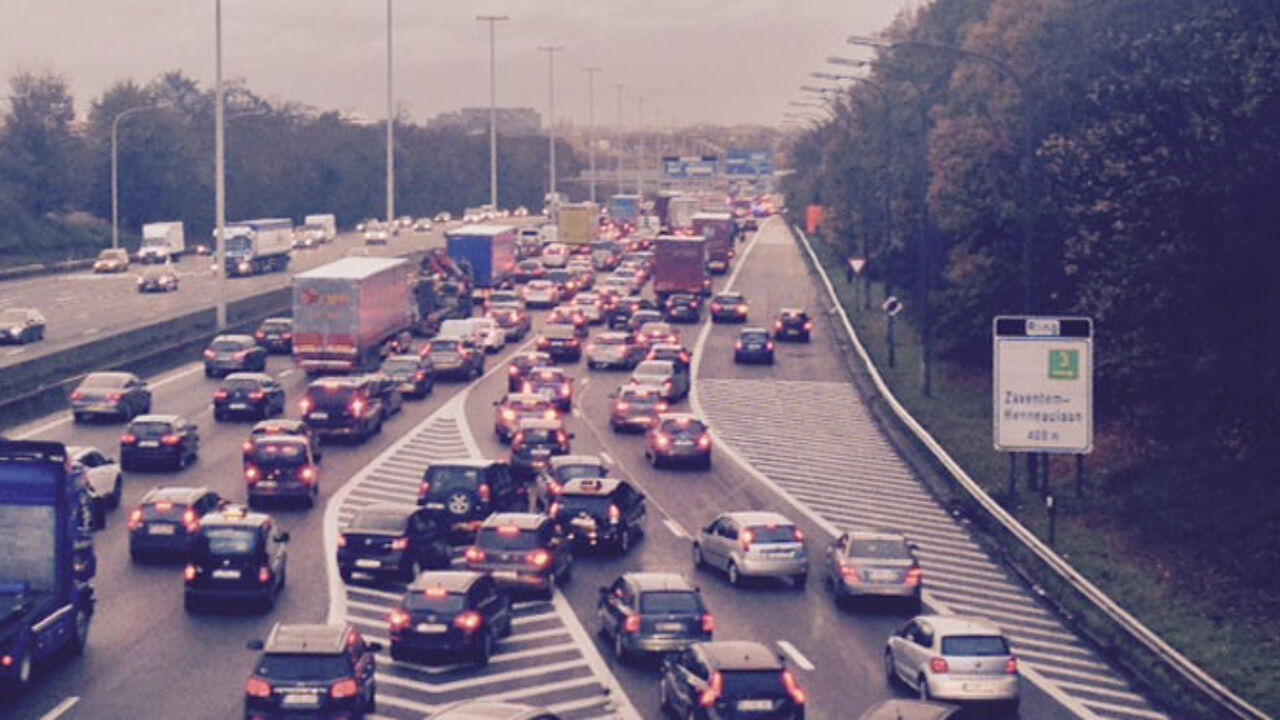 Today is the first day of work after the mid-term winter break. The morning rush was hampered by a number of road accidents here and there, as the weather was not cooperating either. The wet road conditions, rain and gusts of wind did the rest.
Most problems were located around Brussels. The longest tailback was probably on the E40 Motorway between Ghent and Brussels, after an accident involving a lorry and a car in Groot-Bijgaarden, close to the capital. Brussels-bound motorists from Ghent that got stuck on the E40 were facing a waiting time of 1.5 hours at one stage.
Minor incidents were also reported on the Brussels Orbital Road in Drogenbos and in Anderlecht, causing long traffic jams. This was also the case in Haasrode, on the E40 linking Liège to Brussels, and on the E411 in Jezus-Eik, close to Brussels. Long tailbacks were also reported on the E17 between Ghent and Antwerp.
Wallonia had longer than usual traffic jams due to fresh snowfall in the provinces of Namur and Luxembourg.