Booming business at the Bosphorus
Bigger, more, better. Those words are just buzzing around the Istanbul headquarters of Turkish Airlines. A decade ago, this carrier still had some issues with safety reports and it was suffering from a negative image as a dull and inefficient state-run company. Today Turkish Airlines boasts an enormous growth and is a symbol for a rising self-confidence of the regional superpower Turkey.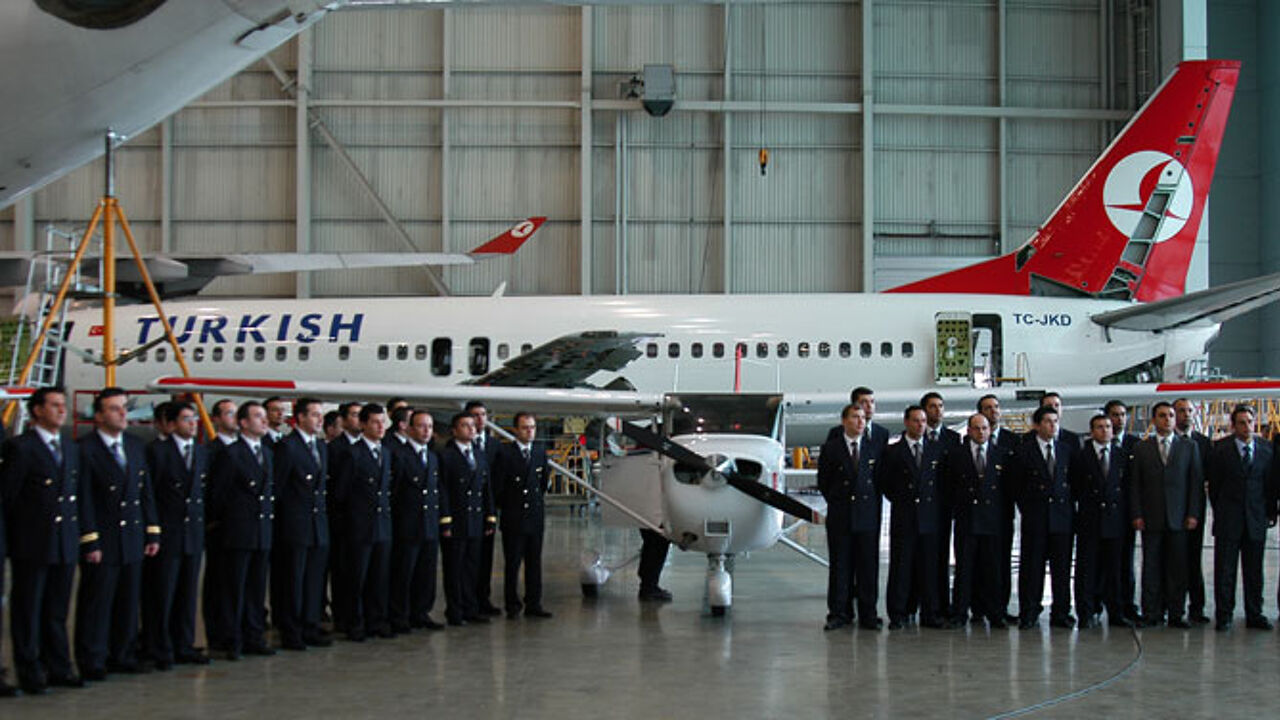 Best in Europe
The boardroom of Turkish Airlines seems more like a trophy room of a Champions League winner: everywhere you look, you see trophies, awards and certificates.
The carrier has been chosen as the best European airline for a fourth time in a row. Also the catering for the business class has been awarded with a prize. Quality in service is what the company aims for, and this will be a big challenge with the incredible pace of growth.
The past five years Turkish Airlines has already doubled its aircraft and passenger numbers. In 2014, the carrier handled 55 million passengers and operated a fleet of 261 aircraft. This rapid growth hasn't come at the cost of profitability yet. The net operational profit rose from 100 million dollar in 2003 to 577 million dollars today. And still, the management in Istanbul wants to expand more. By the end of 2023, it aims at flying 120 million passengers and using around 450 aircraft.
Turkish Airlines started flying to Brussels almost 50 years ago. Today it operates 5 daily services from Brussels to Istanbul (4 to Atatürk International Airport (IST) and one to Sabiha Gökçen International Airport(SAW)) from where passengers can connect to the entire Turkish Airlines network.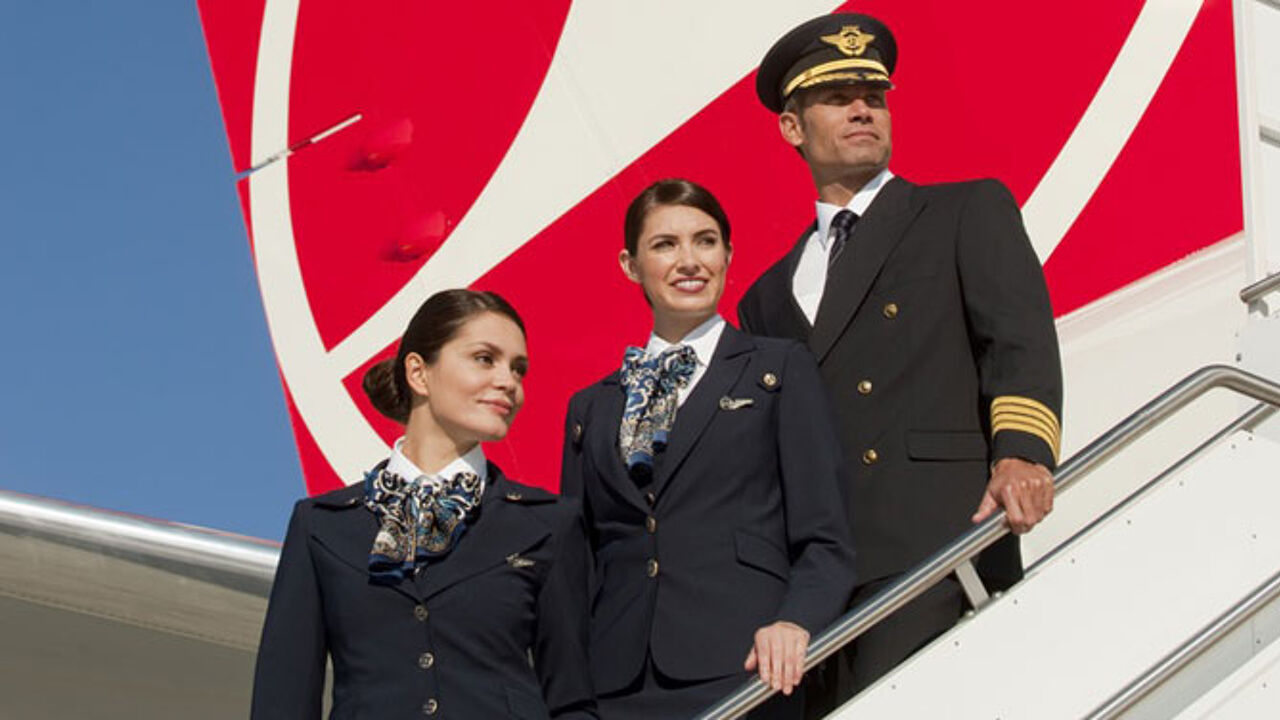 Istanbul as a new strategic hub
The plan to achieve all those very ambitious goals is very simple, at least according to Temel Kotil, the CEO of Turkish Airlines. "We are focusing on organic growth," he says, "we already have a strong customer base in Europe, Africa and the Middle East, and now we are aiming at routes in North America and South America." Also the domestic market has lots of potential: the Turkish middle class has discovered air travel but still only 10% of the Turks currently hold a passport. So lots of improvement on this area is possible.
Turkish Airlines' expansion should also coincide with a planned new airport near Istanbul. This new airport should handle 150 million passengers a year, competing with Dubai to become the world's largest airport and major regional hub. The airport will be 7 times bigger than the current International Airport Atatürk. So the carrier wants to capitalise on its strategic location in between Europe and the Middle East, between Europe and Africa and Europe and Asia.
But there is also controversy around this new airport. The area lies in one of the few nature reserves around Istanbul and local environmental groups already handed in a formal complaint against this construction. On top of this, allegations of corruption on the awarding of the building licence have made the new airport a hot political issue in Turkey. However, the government is not very worried about this and states that the first phase of the new airport will be delivered by the end of 2017.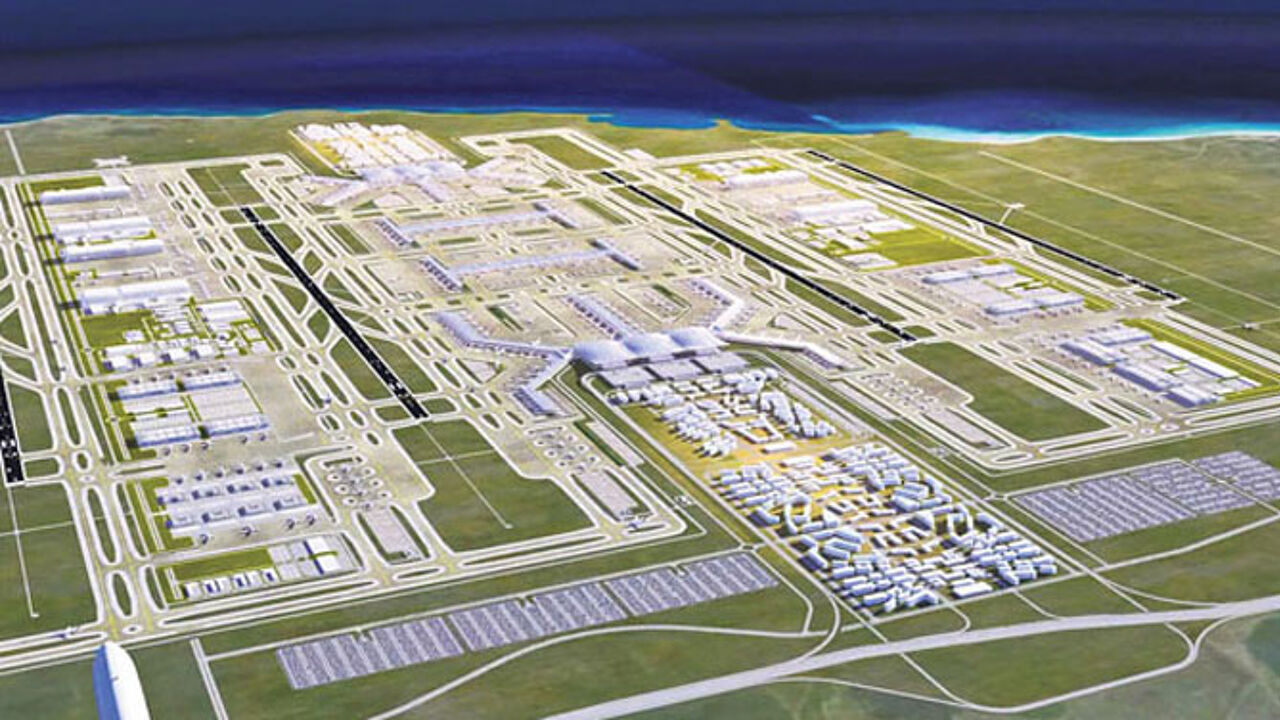 Flying the flag
Turkish Airlines started to flourish during the administration of the Justice and Development Party (AKP) of the current president Recep Tayyip Erdogan. Today, the airline is still 49% state-owned. The ties with the ruling party remain very tight: 5 of the 9 board members of Turkish Airlines are to be appointed by the government. The senior management of Turkish Airlines has no problem in admitting that their agenda coincides with the government's political agenda. For example, the expansion of the airline in Africa could be explained in Turkey's hunger for a better access to several natural resources.
Friends and competitors
Turkish Airlines' business increasingly mirrors the successful hub strategies of the Gulf carriers like Etihad, Emirates Airline and Qatar Airways. But the company with headquarters in Istanbul emphasizes it follows its own strategy. However, by focusing on its Istanbul hub and tapping Turkey's middle class travel aspirations, the airline develops a very strong network in Europe and Asia. And in doing so, it chases more and more the same passengers as Lufthansa, the German leading carrier in Star Alliance. Star Alliance, the cooperation of several airlines of which Turkish Airlines is also a member, now faces new challenges. The risk of Turkish Airlines undermining its leading partner Lufthansa and taking over some business on shared routes may cause some friction between Germany and Turkey. By growing fast, Turkish Airlines has to be aware of not alienating old friends and creating new enemies. It's a nice business, this aviation industry; change is always lurking behind a corner.
Steven Victor Decraene is journalist at the current affairs program TerZake and has been following the aviation business for more than a decade.