Anderlecht and AA Gent as pitbulls
In football, both Anderlecht and AA Gent won the last games of the top flight late on Sunday. Anderlecht downed revelations KV Kortrijk 2-0 despite being reduced to 10 men early in the match. AA Gent won the East-Flemish derby in Beveren by squeezing past Waasland-Beveren (0-1), an effort from the attacking duo Depoitre-Simon. This means that both Anderlecht and AA Gent don't let go of their prey, Bruges, for the moment.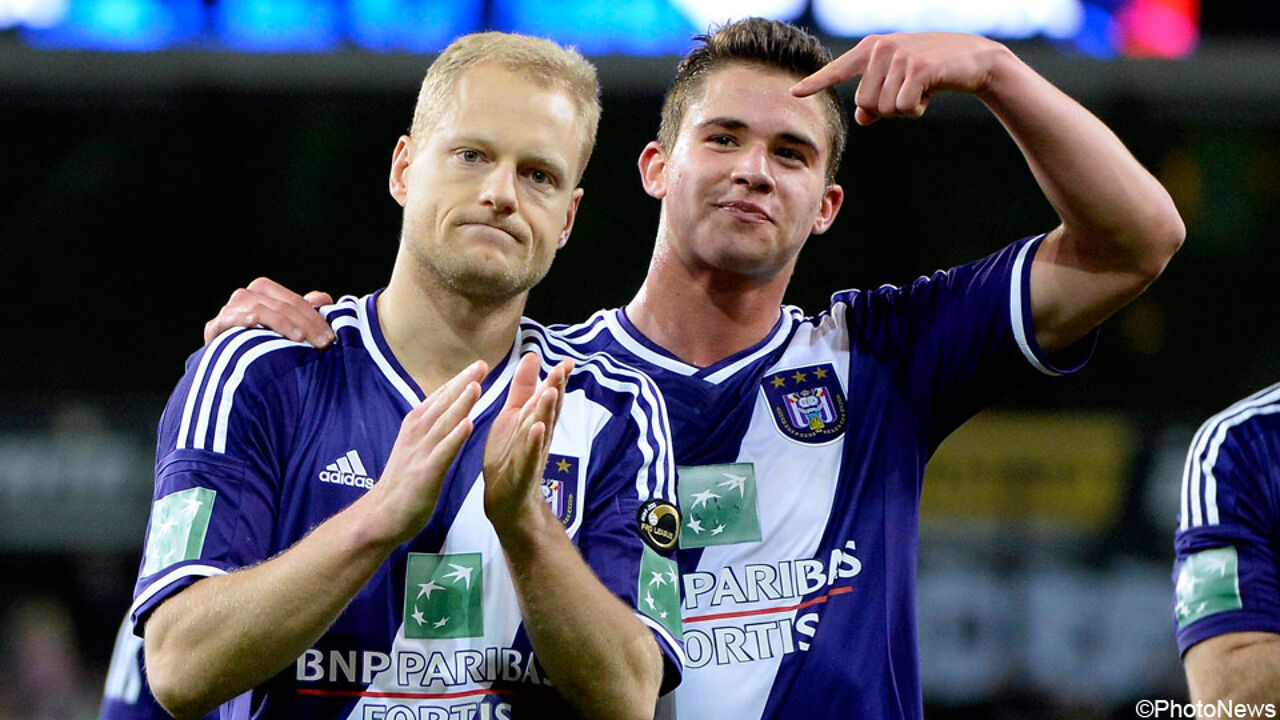 Anderlecht veteran defender Olivier Deschacht (left) celebrates.
Leaders Club Bruges had won their game earlier on Sunday, so challengers Anderlecht and third-placed AA Gent knew what they had to do. Defending champions Anderlecht saw central defender Rolando being sent off after just 6 minutes of play and seemed to be facing a tough match against the season's revelations, the modest West-Flemings from Kortrijk.
Kortrijk could not confirm their previous outings in the league though, and proved too weak for a 10-men Anderlecht side that had played European football in Moscow on Thursday. Anderlecht lost midfielder and pillar-of-strength Steven Defour through an ankle injury; he could be out for several weeks.
AA Gent failed to demolish the concrete wall that Waasland-Beveren had built on their own half, until a combined effort by target man Laurent Depoitre and the quick, agile sensation Moses Simon of Nigeria managed to break the deadlock in the second half. AA Gent refuse to voice any ambitions for the title as they want to remain underdogs, but in the meantime they hope to stay hot on the heels of Bruges and Anderlecht.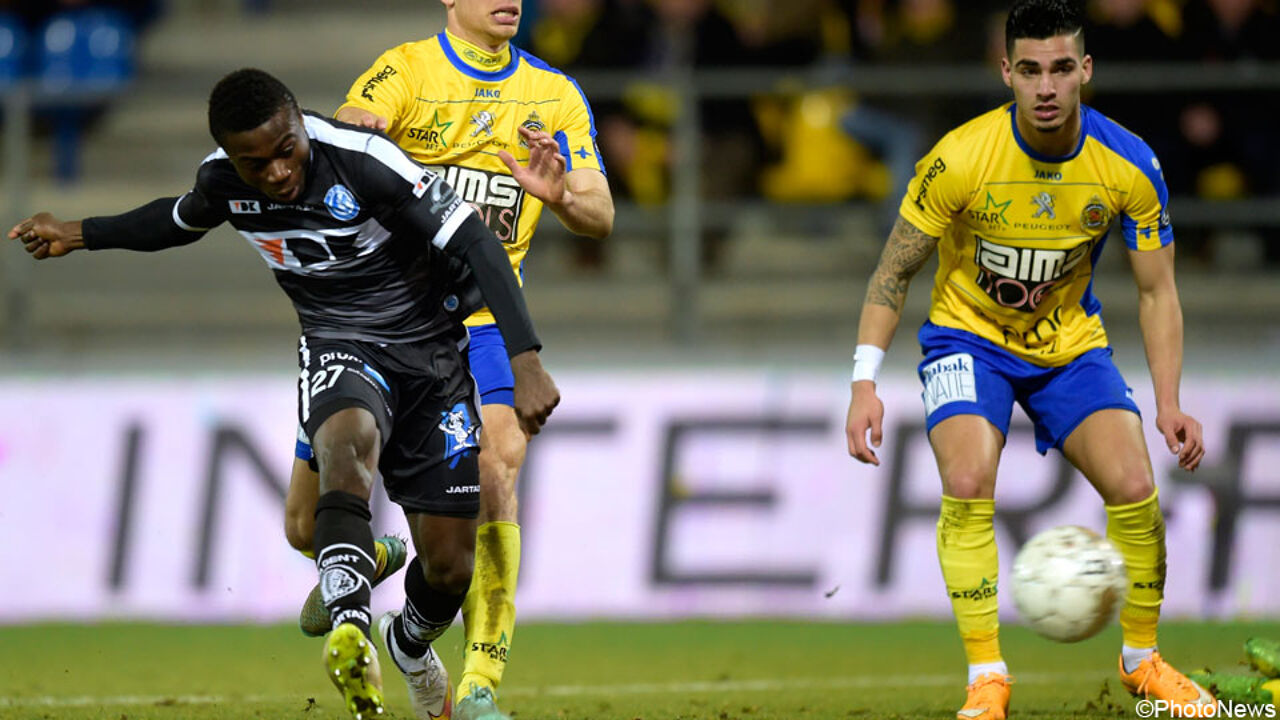 A very slim lead for Bruges
With just two days of play to go before the play-offs, Bruges hold a 1-point advantage over Anderlecht. AA Gent are 4 points behind, Standard 5, KV Kortrijk 8 and Charleroi 9.
Charleroi is battling it out with RC Genk for the final spot in the PO1 competition for the title. Both are now equal on points, but Charleroi hold the advantage after winning more matches.
Note that the points collected in the regular competition will be halved before the start of these play-offs with the season's best 6 teams. This gives Bruges a virtual lead of only 0.5 points on Anderlecht, and 2 on Ghent, at present.