All Pegida demonstrators to be fined
Some 200 people joined the banned Pegida demonstration in Antwerp last night. The protesters demonstrated against what they see as the islamisation of the West. Police were out in large number and were able to set up a cordon around all the protesters.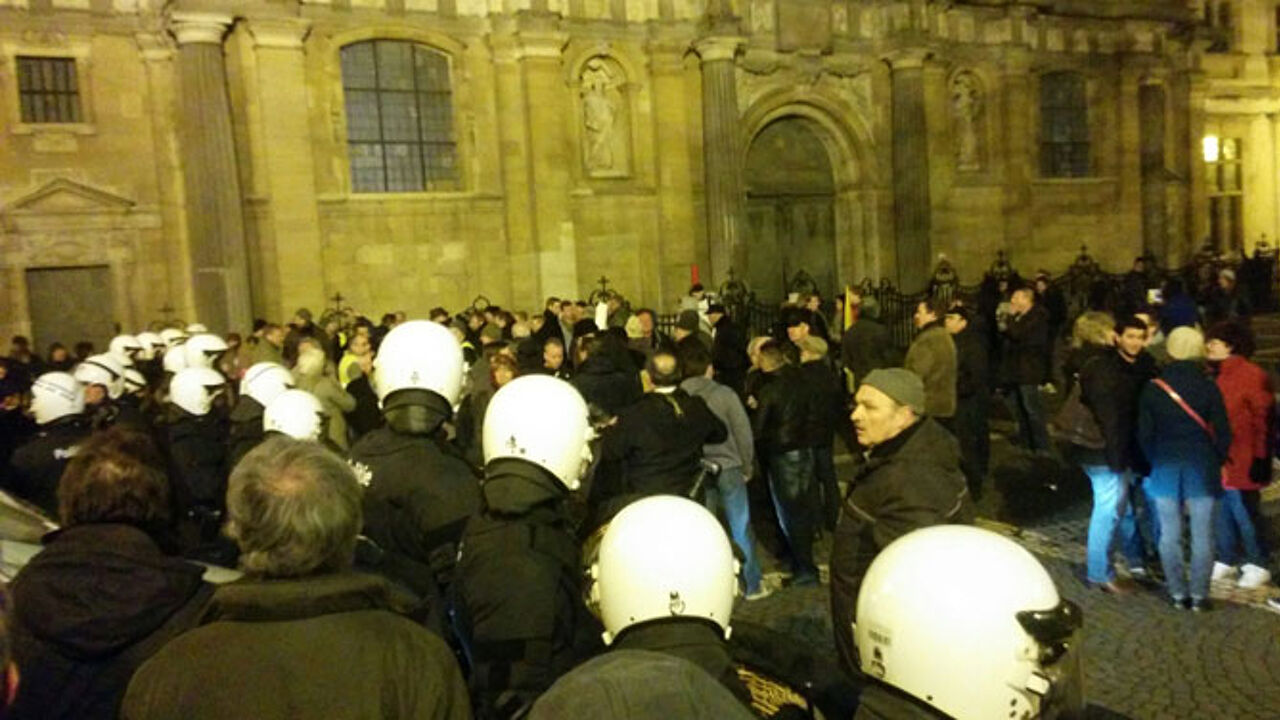 The protest passed with few incidents, though a dozen excited demonstrators were detained including four counter-demonstrators. Everybody who was present will receive an administrative fine.
Pegida Flanders, an offshoot of the German anti-Islamisation movement gathered on the Hendrik Conscienceplein in Antwerp last night, but by 9 PM the square was empty again.
Vlaams Belang supremo Filip Dewinter left a meeting of Antwerp city council to take in the demonstration from afar. He is unhappy with the mayor's decision to ban the demo and the police intervention: "Burgomaster Bart De Wever is applying double standards. Recently a pro-Palestinian demo was allowed to proceed despite the terror alert."