Gods of art and rock'n'roll inspire Van Noten
Antwerp's Fashion Museum, the MoMu, is staging a major exhibition with work of the celebrated Flemish fashion designer Dries Van Noten. Entitled 'Inspirations' the exhibition has allowed Van Noten to share the sources of inspiration that have shaped his collections over the years.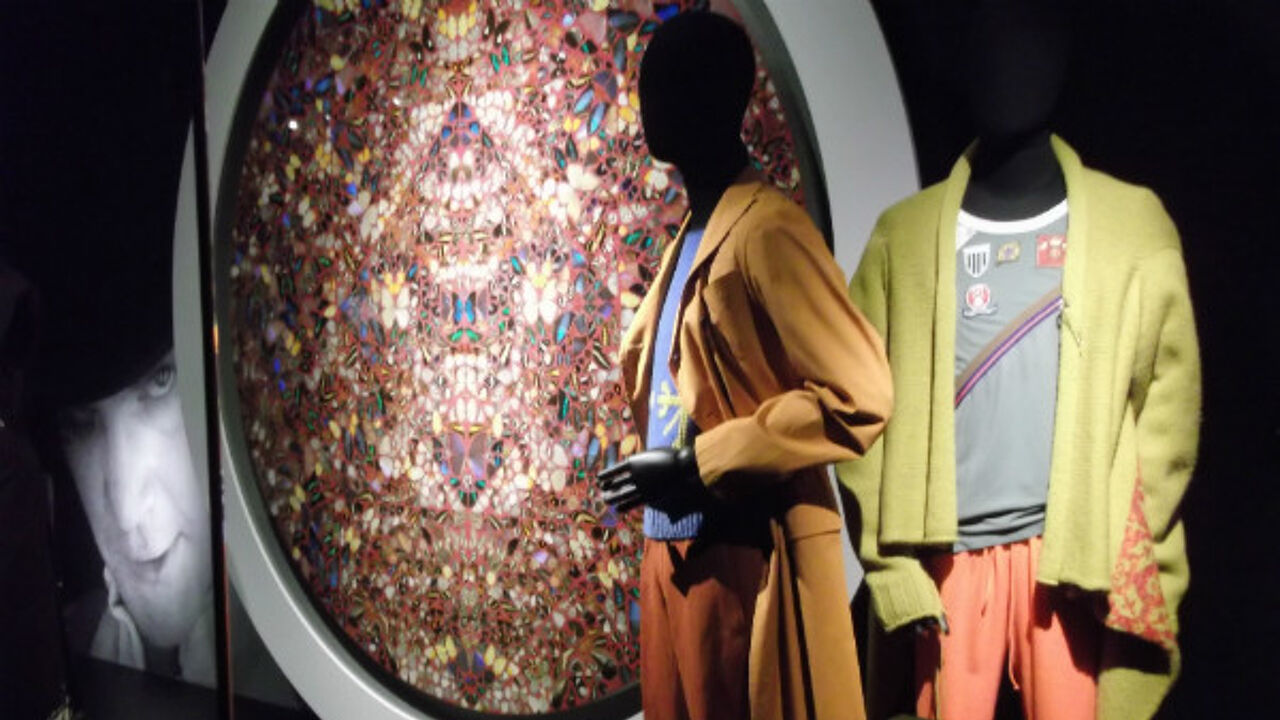 Van Noten has grouped each collection around a particular theme with top works of art, photographs, films and videos that have provided inspiration. A cabinet called 'Butterflies' includes items from Van Noten's men's spring and summer collection from 2000, but also Damien Hirst's work 'Rapture', scenes from the 1981 movie 'Chariots of Fire' and a still from Stanley Kubrick's 'Clockwork Orange' (1971).
Popular culture has often provided a ready source of inspiration for Van Noten. Together with Elizabeth Peyton's 'Blur Kurt' Van Noten pays tribute to singer Kurt Cobain in a section entitled Grunge.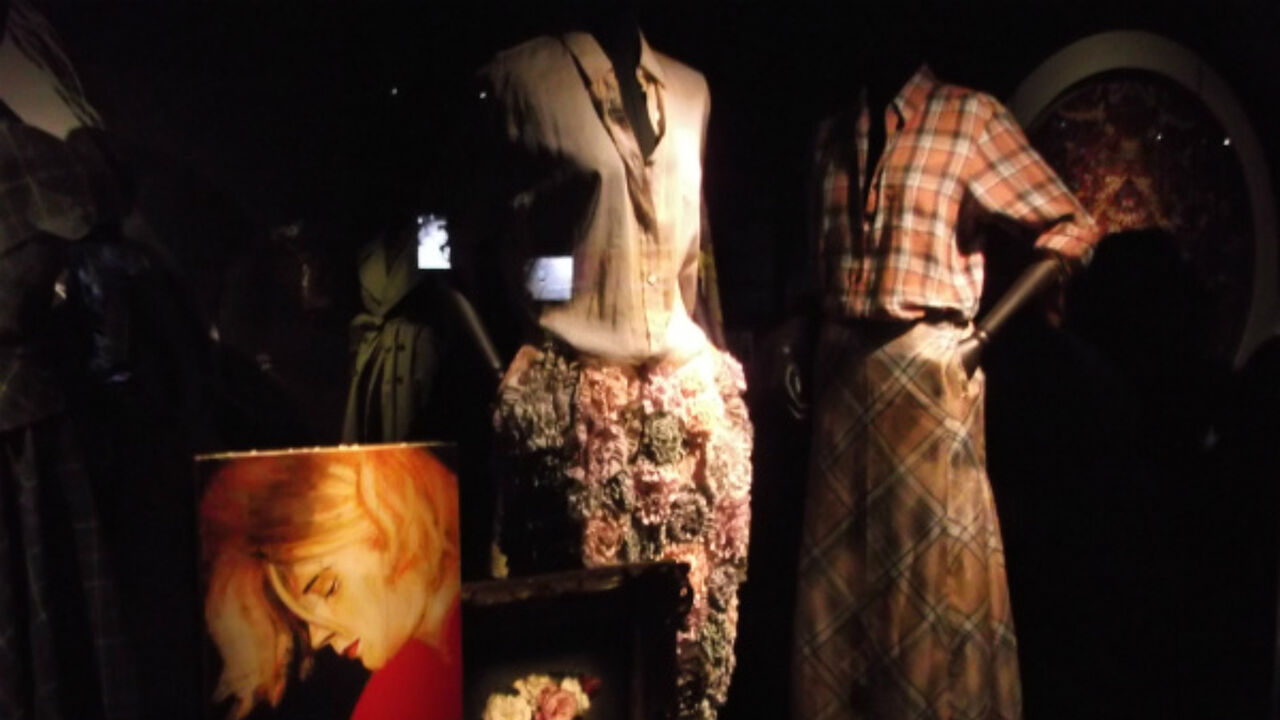 The exhibition was first staged at the Paris museum Les Arts Décoratifs in a somehwat different form last year and also draws on many items from this museum including a waistcoat from the 1760's that may have inspired American rock singer Jimi Hendrix in his dress. Both provided inspiration for the Fleming.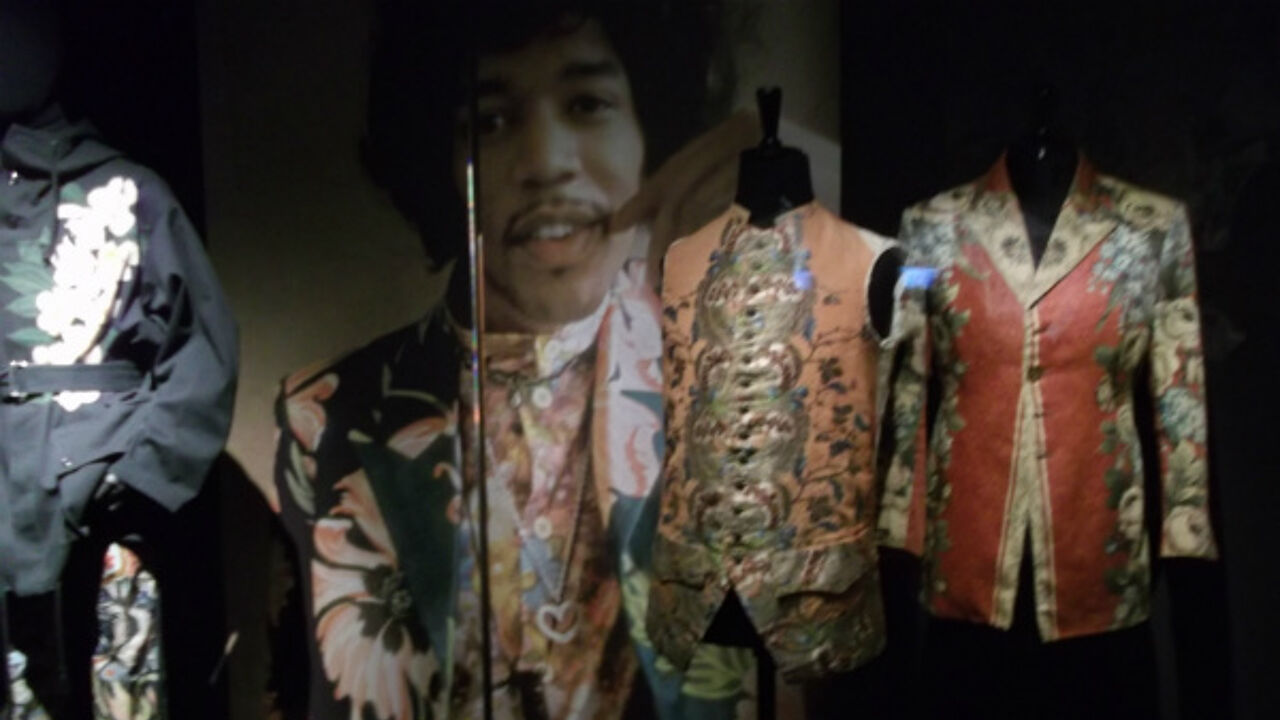 'Inspirations' runs at the Antwerp Fashion Museum MoMu until 19/7/15.