40 nationalities to ride Tour of Flanders for cycling enthusiasts
One month before the staging of the Tour of Flanders Cyclo race the organisers have had to close registrations for new participants. The event for cycling amateurs that follows the same route as the Tour of Flanders for professionals can cope with 16,000 participants. Half of those who have registered hail from beyond our shores.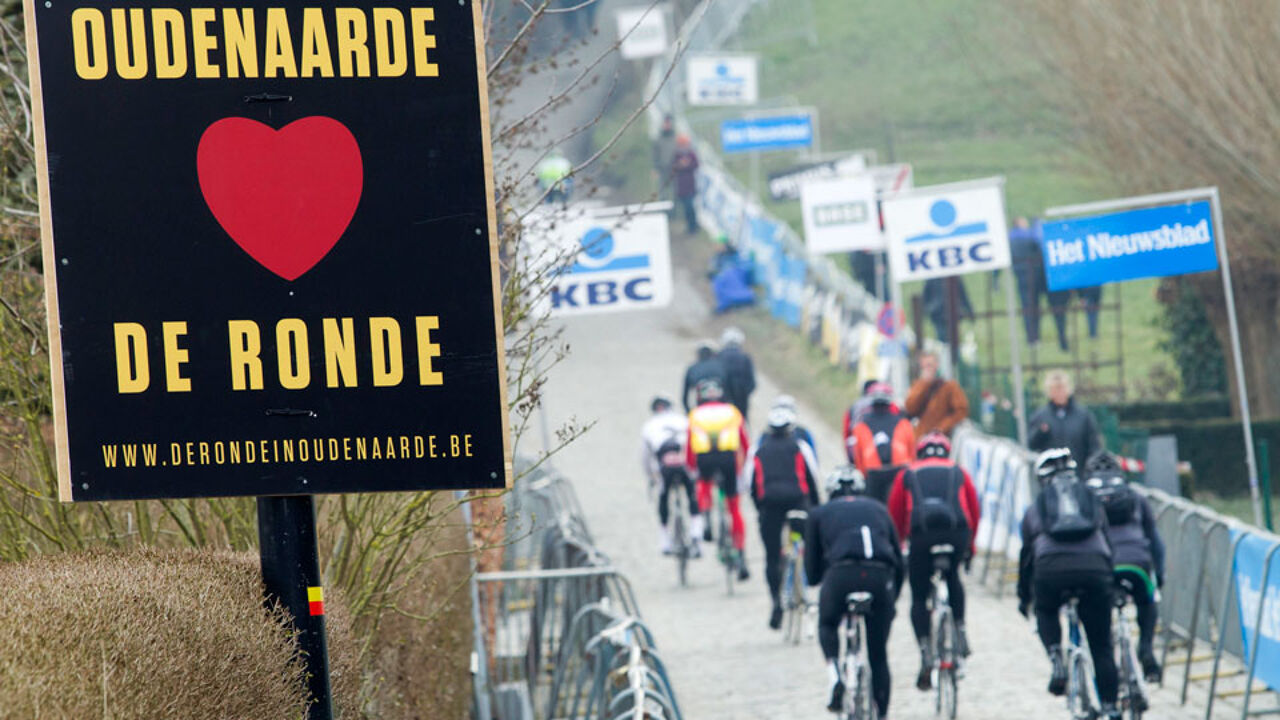 This year's Tour of Flanders for amateurs is staged on EasterSunday 5 April. 40 different nationalities will be represented. 3,227 participants are Dutch, 2,047 hail from the UK, 797 from France, 467 from Italy, 357 from Germany and 241 from Spain.
125 cyclists hold US citizenship, 102 come from Switzerland with 86 participants from the Emerald Isle.
South Africa, New Zealand, Australia, Canada, Mexico, Brazil, Venezuela, India and even Hong Kong are represented.
Organiser Christophe Impens: "Every year registrations have to be stopped at an earlier date and more and more of the participants are foreigners. It's proof that the popularity and internationalisation of this classic continues to grow."
"We started with 400 participants. Today the event stands as an example for events abroad."
A choice of routes
Amateur cycling enthusiasts could choose between races of several different lengths: the full 239 km starting from Bruges, 127 km or 71 km starting at Oudenaarde.
4,650 cyclists have registered for the full hog; 8,877 for the 127 km and 2,473 for the 71 km. Those who wish to avoid the notorious Koppenberg can follow a deviation.
The 16,000 participant limit was set following consultations with the local authorities and was decided in the interest of safety.